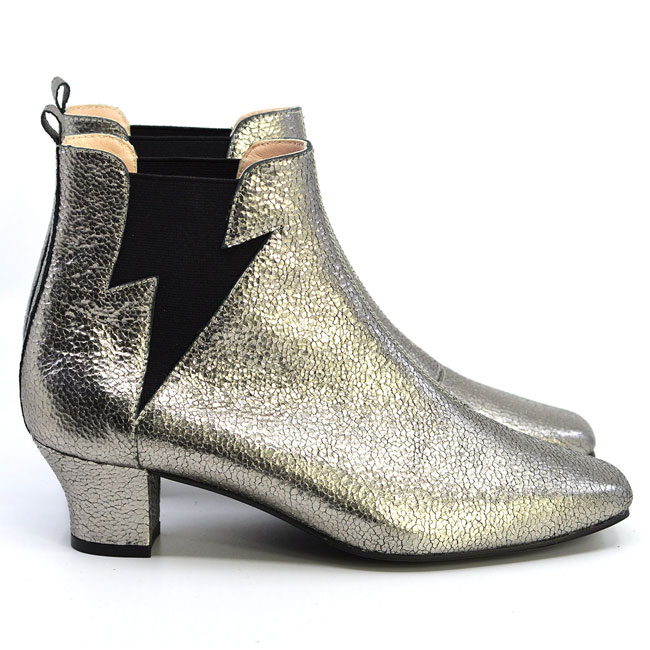 Note all articles are independently researched and written by myself. However, if you buy via one of the links it may be an affiliate and I may earn a small commission.
Fancy a trip back to the 1970s? You don't need a time machine; you need these Jett retro glam boots by Mod Shoes.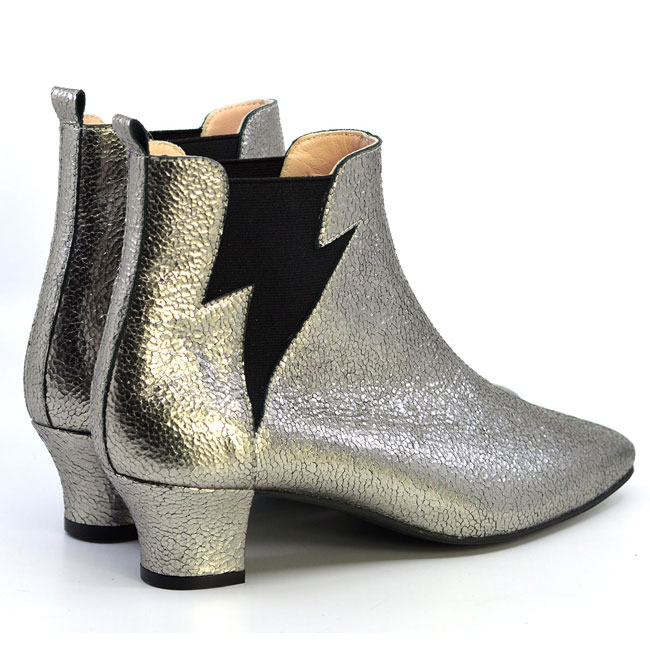 Unashamedly retro, unashamedly glam, and if you love the 1970s, you might well love the look of these. If you happen to be a fan of David Bowie, too, all the better.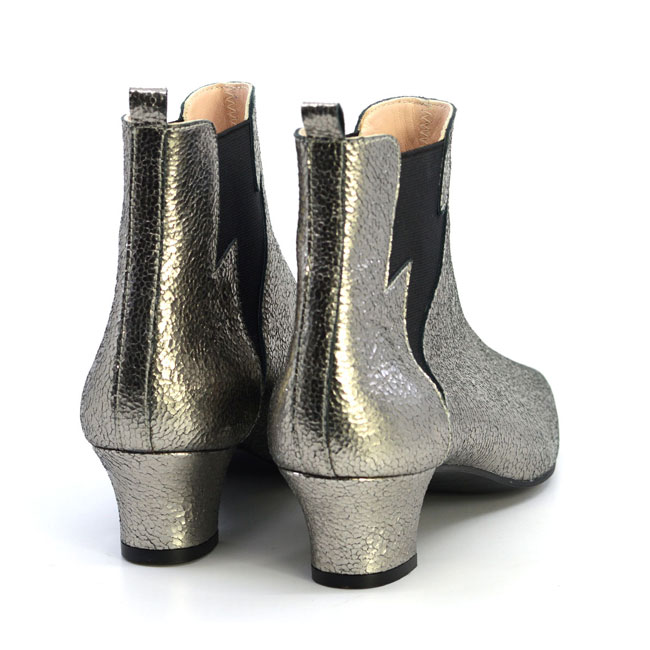 Yes, that lightning bolt on the side is pure 'Spiders from Mars' era Bowie, as is the overall design. This isn't footwear for fitting in. This is footwear for standing out from the crowd. Walk in with these, and everyone will notice. If it's a retro club night, all the better. And if you harbour dreams of being in your own glam band, getting a pair of these could be your first step to doing it. Quite literally.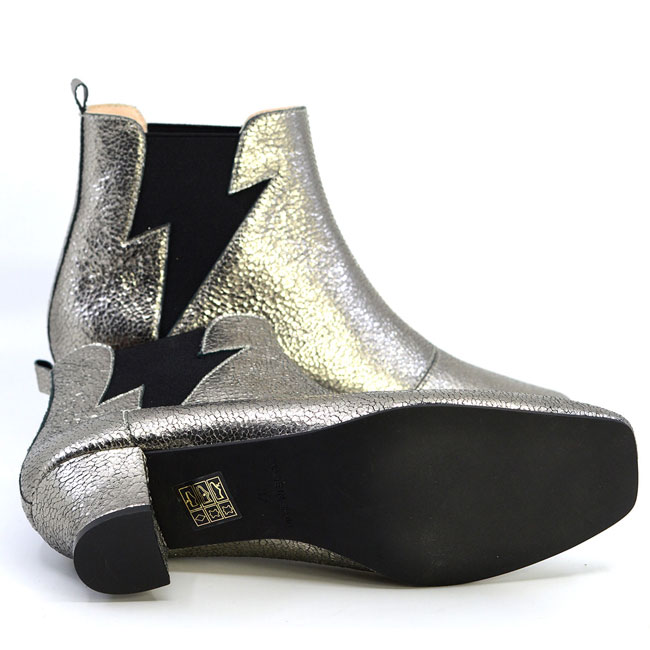 Not that they're named after Bowie. The name Jett is from the 1970s and early '80s rock icon Joan Jett. Because this is the ultimate rock chick boot. Just as Joan was the ultimate rock chick.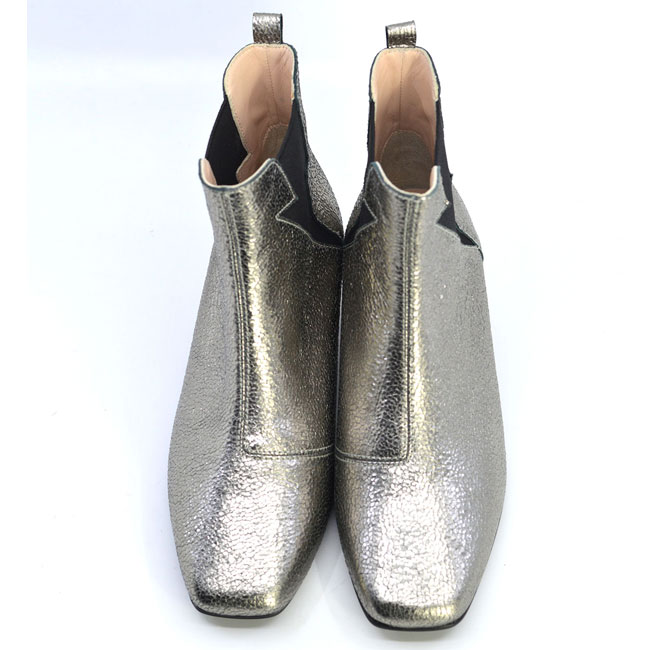 Look at them. The textured silver crackle effect upper, the statement black lightning bolt double elastic panel, and just enough of a heel at short of two inches. After all, you'll be wearing these, not just stumbling about on a stage in them.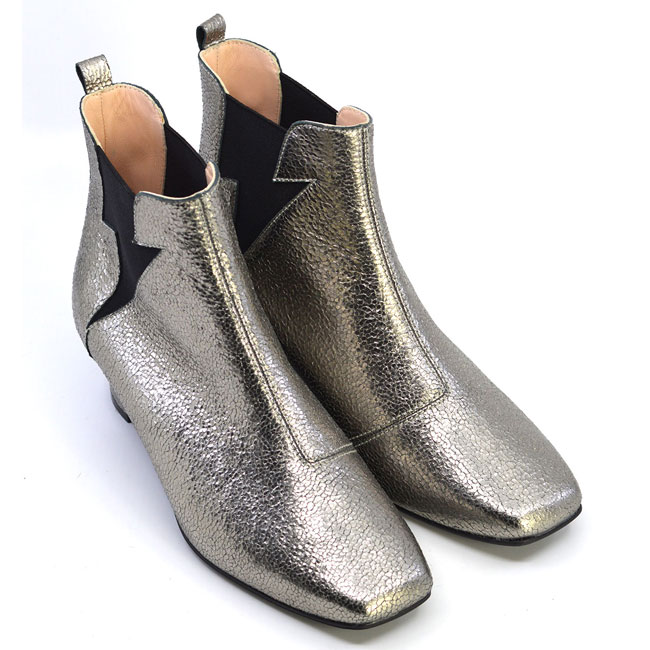 If you want a pair, don't hang about as these are a limited edition, produced by a small family-run company in Spain as a one-off. So don't expect more stock.
If your size is still available, they sell for £160.