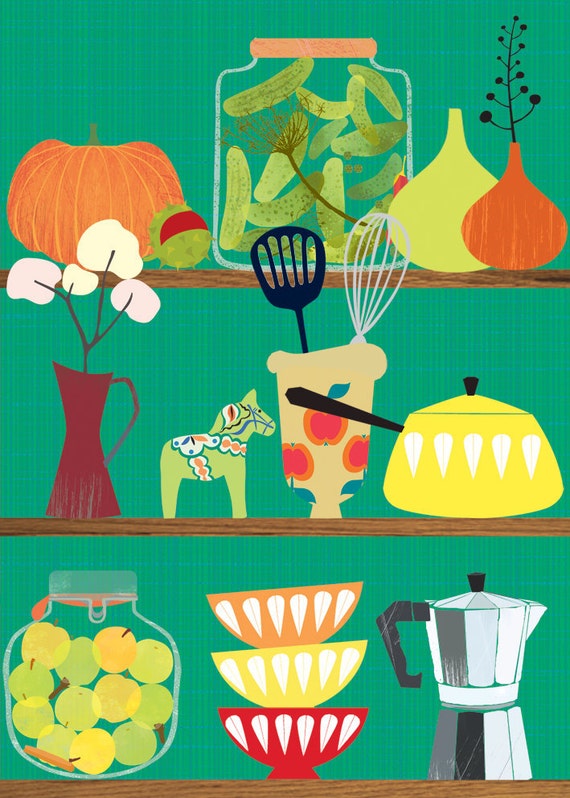 Get your dream retro kitchen, albeit only in art form, with this marvellously mid century Kitchen Shelf print by Elisandra Sevenstar.
This print by German graphic artist Elisandra Sevenstar would make a delightful addition to any retro home. Littered with icon 20th century design pieces, such as Cathrineholm crockery and Bialetti coffee pot, it's the mid century kitchen shelf we all dream of having.
The print is available as a limited run of 50 and is $21 from Elisandra Sevenstar's store on Etsy.