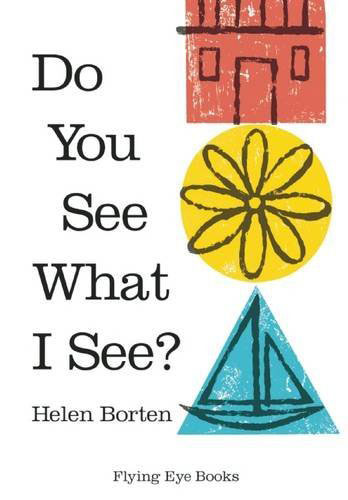 Two gems from the 1960s are back on the shelves, those being Do You See What I See? and Do You Hear What I Hear? by Helen Borten, which have been reissued by Flying Eye Books.
They mix a period charm and retro 1960s imagery with a charm that's pretty much timeless. Bright colours, eye-catching illustrations and 'poetic' descriptions of the subject matter bring everyday objects alive for small readers. And for adults, there is the obvious attraction of something stylish  on the bookshelf. Always a plus
As you might have worked out, one focuses on objects you might see, the other book things you can hear. Both books are great introductions to those things, as well as introductions to shapes, colour and art.
If that's what your children need in their lives, both large-format hardback books sell for £12.08 each.
Find out more at the Amazon website
Via Junior Hipster