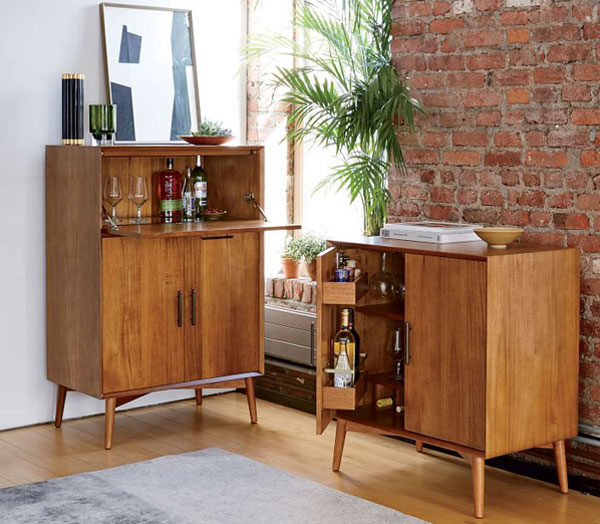 There is a similar design on the UK site, but as yet these Mid-Century Bar Cabinets at West Elm are confined to the US site. For us in the UK, we hope that situation changes soon.
Cabinets in the plural as there are two sizes to choose from, a large and a small. Saying that, the small still looks like it packs plenty of storage. Just not as much as the larger one.
Both are, of course, inspired by the mid-20th century and both ope to reveal plenty of custom space for your glasses, bottles and accessories. Ok, it isn't quite a bar, but this is definitely a classier way to go.
As for pricing, you are looking at $799 for the small and $999 for the large.
Find out more at the West Elm website