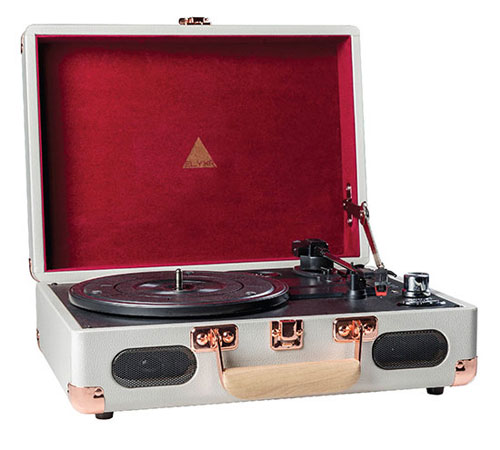 Definitely a variation on a theme (we're thinking Crosley), but if these Elyxr portable record players catch your eye, they are discounted a little at Monoqi right now.
These actually come out of Ireland, made by a company producing 'high-grade vinyl record players' for the last 16 years. With regard to this one, it's available in two colour options, both with 33, 45 and 78rpm playback and with the option to convert records to MP3 format. A vintage look too, which is always a selling point.
Right now you can pick one up for £70.