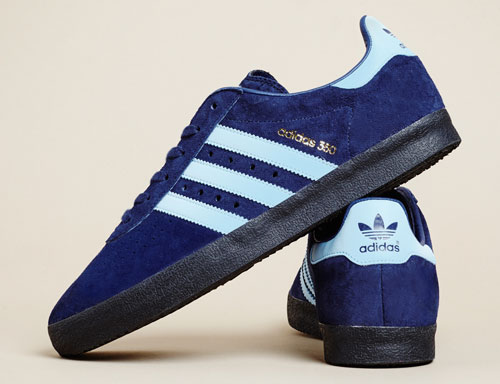 These were available in leather back in June. If that wasn't your finish, do check out the return of the Adidas Originals Archive 350 Suede, which is a Size? exclusive.
As you might know, the shoe was originally a Japanese issue in the early 1980s, a take on the Gazelle, but with a perforated one-piece toe box. It has been a collector's favourite for years.
Now it is back again, this time with the suede finish in two options (clay brown and dark blue), landing at Size? stores and online tomorrow (Friday 30th September). price is likely to be around the £70 mark.