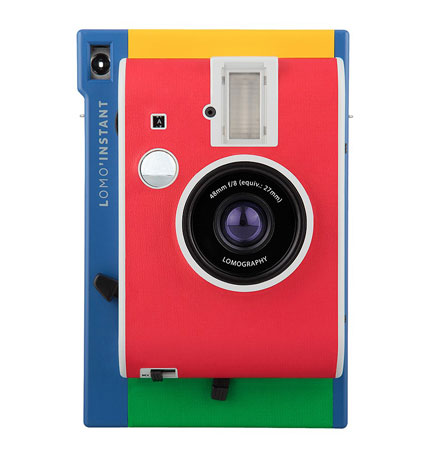 At first I thought this was a Mondrian-inspired number, then something inspired by the 1980s Memphis theme. But this is actually called the Lomo'Instant Murano for good reason.
The real inspiration for this instant camera is Italian Murano glass. But if the other two work for you, just go with those.
Beyond that colourful retro shell is the same Lomo'Instant we all know and love. So you are looking at three shooting modes (flash-on auto, flash-on manual and flash-off manual), along with a built-in wide angle lens, long exposure shooting, multiple exposures and the option to use coloured gels.
When you take your shot, you can print it on Fuji Instax Mini film, which is available widely.
Just on the shelves, the camera retails for £79 directly from Lomography.
Find out more at the Lomography website