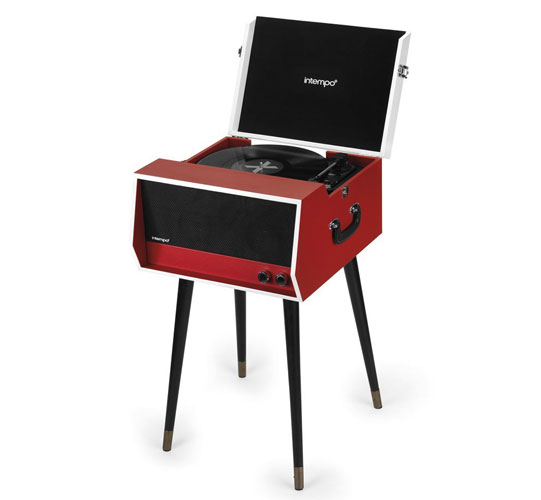 We'll be honest, we know pretty much nothing about this Intempo record player with legs outside of what is listed on the website. But it's an interesting design and a cheap one too.
Available two colour options, the player has removable legs and a deck that plays three speeds of course. But it also has Bluetooth so you can stream your phone to other device via the speaker and unusually, a built-in rechargeable lithium battery too. Saying that, you can use the main power supply as well, but a charging cable is included.
RCA line output is also here as well as a 45rpm adaptor. As I said, no idea of the sound or the reputation, but if you want to take a chance, this sells for £100.
Find out more at the Amazon website