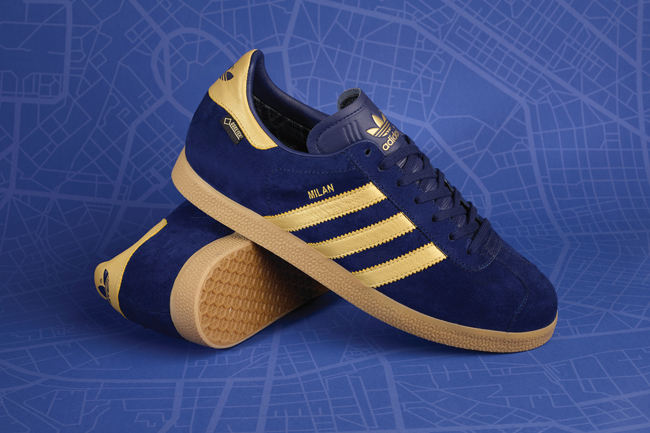 If the previous shoes in this series are anything to go by, the Adidas Gazelle GTX Milan trainers will be a tough one to pick up.
Those past issues were the Amsterdam and the London, both of which were limited editions and in very short supply. Likewise with this one too I presume.
Like those others, this is a mix of a classic Gazelle, upgraded with a Gore-Tex membrane for waterproofing and a City Series colourway. In this case, as you might have guessed, the Milan's deep navy suede with gold branding and stripes.
If you want a pair, get up early on Friday 17th February, when you will find them in Size? stores and online, priced at £95.