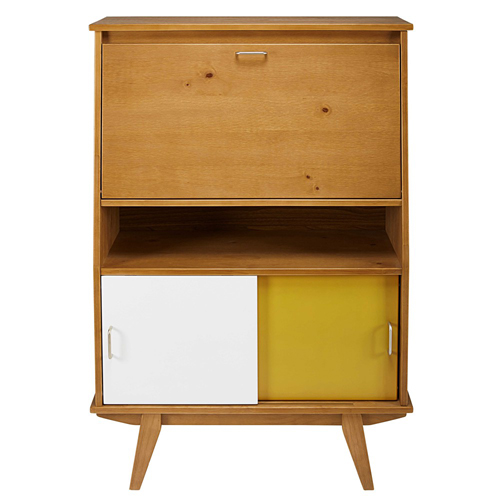 The sideboard of the same name was very popular, so we suspect this Paulette writing desk might be a winner too.
Actually, calling it a writing desk is probably doing this piece a disservice. It's a far more versatile design than that. Yes, the pull-down desk is there, but so is the storage below behind the coloured sliding doors, as well as more shelving at the top, as well as that eye-catching retro graphic.
Regardless of what you do with it, the price is the same. That's £299.90.
Find out more at the Maisons Du Monde website