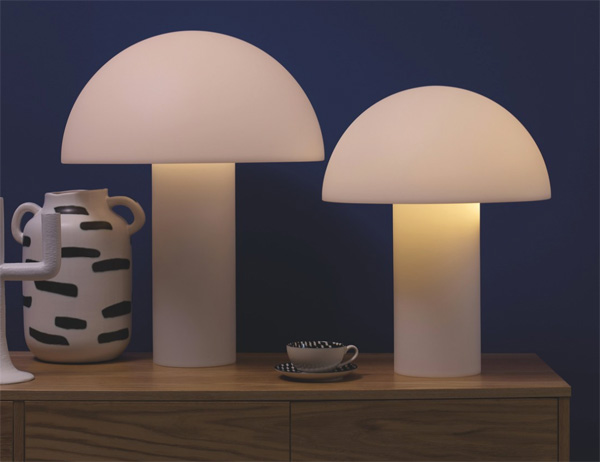 You would be forgiven for thinking this was a reissue of a 1970s design. But the Armand table lamps at Habitat are actually new designs.
But they do look a lot like a certain classic. That classic is the Artemide Onfale table lamp, which dates back to 1978, the work of Luciano Vistosi . The similarity is uncanny.
But there are enough differences to separate the two designs in both look and construction. This one is a white polypropylene table lamp with an in-line switch and a grey fabric-covered cable, one that is made in France and exclusive to Habitat.
Actually not one, but two in fact as there are two sizes of this available, both heading to Habitat very soon. As for price, certainly cheaper than the Onfale, selling from £110.
Find out more at the Habitat website