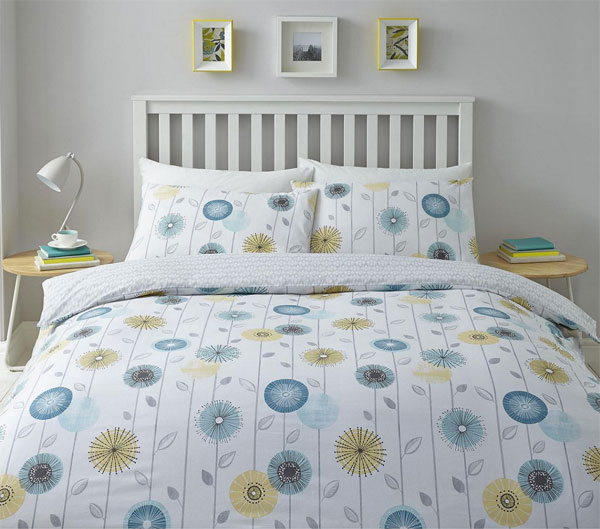 If you look hard enough, you will find the odd gem on the supermarket shelves. Like this floral duvet set at Tesco, for example.
It's as rather nice and very affordable design, inspired by the look of the mid-20th century with those over-stylised flowers. Blue and yellow dominates on one side, with a more subdued pattern on the reverse.
It is a 52% polyester and 48% cotton mix and comes with a matching pillowcase. Price? Depends on the size, but it starts at just £12 for the single, with a double at £15 and £18 for the king size.
Find out more at the Tesco website