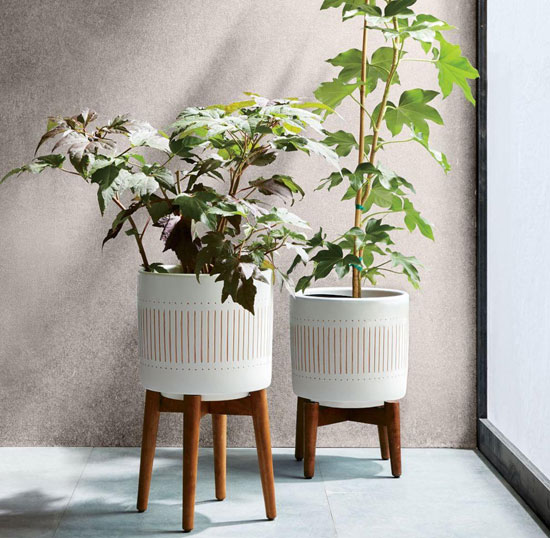 Previous editions of these have been incredibly popular, so worth flagging up these new mid-century turned wood leg planters at West Elm.
The new version is a white and gold, with the gold reserved for the for and line pattern on the glazed, ceramic bowl. Of course, the tapered, solid wood legs are still there. That's the big selling point here.
Take your pick from a tall or a wide pot, with both retailing for £149.
Find out more at the West Elm website
Note that some of the older colours are still available.