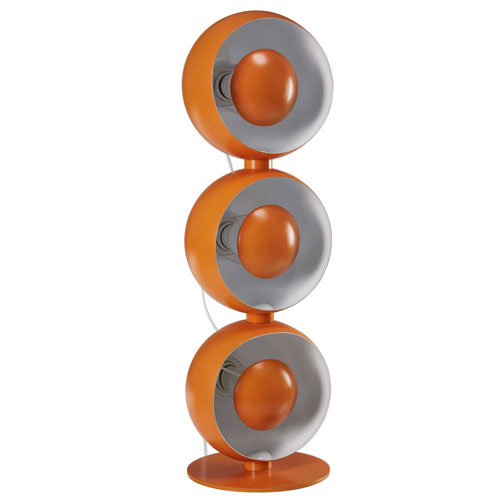 Looking like a vintage piece, this Flash Spot lamp is actually a new arrival at Maisons Du Monde.
Another retro one from this particular retailer, part of a new range that's even more retro than the last. Yes, that is actually possible.
This is a 1970s-inspired design, essentially three spotlights in the orange metal casing, offering plenty of light as well as the look of that particular era.
£102 gets you one.
Find out more at the Maisons Du Monde website