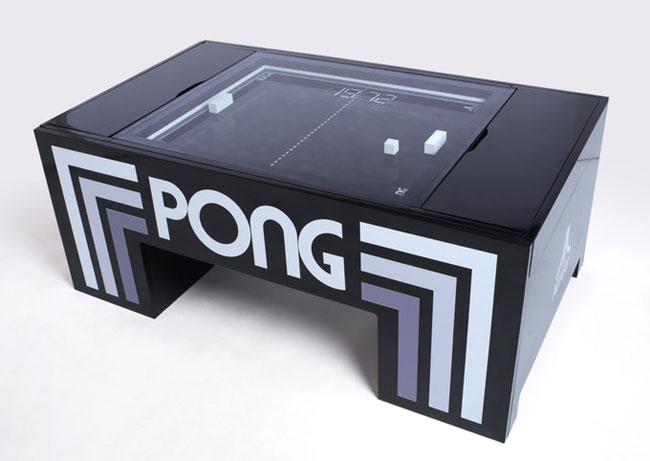 Now this really is cool. You will be the envy of your friends with an Atari Pong coffee table in the house.
Yes, the original arcade game is back, taking pride of place in this table set up, allowing you to use a pair of paddles to bounce the 'ball' across the table. Tennis, but in a vintage arcade style.
It looks amazing, but that's only the look. There is more to this then meets the eye. You can get four designs for the table, an optional coin slot, branded Atari seating cubes, a built-in clock, USB charging and Bluetooth music streaming, all of which creates something of an all-in-one entertainment hub.
You can pledge small amounts for modest gifts like t-shirts or if you want one, you can pledge thew equivalent of $1,100 to get one in your home. If you have serious cash to splash, you can even get a Pong table signed by Atari founder Nolan Bushnell. That would be something special.
Check out the Kickstarter page for all the offers and to find out more about the table itself.