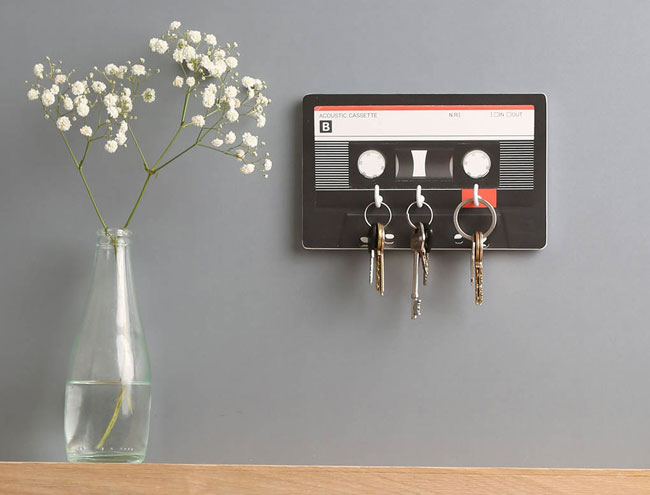 It looks good and the cassette tape whiteboard key holder by The Binary Box is a practical thing too.
Yes, this is a place to hang your keys, so no rummaging around to work out where you left them every time you leave the house. But it's also a talking point with that cassette design, as well as a customisable piece – you can use the whiteboard part to write on your 'tape' too.
£14.99 gets you one.
Find out more at the Not On The High Street website