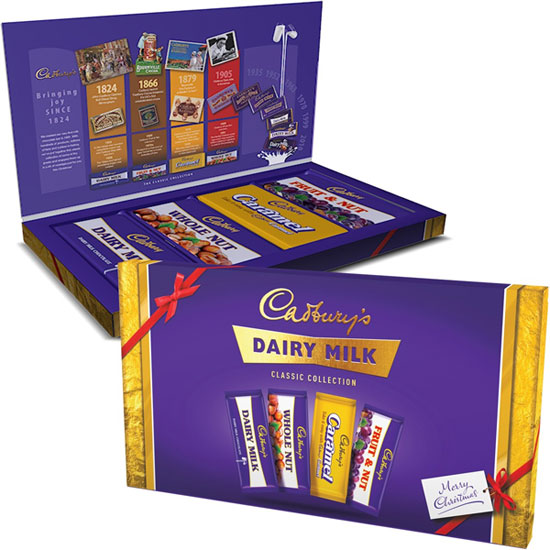 Too early for talk of the festive season? Perhaps. But some people plan early, so worth mentioning the new Cadbury Retro Selection Box.
Ok, it doesn't feature any long-forgotten chocolates and sweets. But it does offer up four 'classic' bars in vintage packaging.
Specifically, you are looking at:
Cadbury Dairy Milk 110g
Dairy Milk Whole Nut 120g
Dairy Milk Caramel 120g
Dairy Milk Fruit & Nut 110g.
All of which come in 'Classic Collection' packaging. If you want one – or rather, you know someone who does – then you get can get one directly for £5.95.