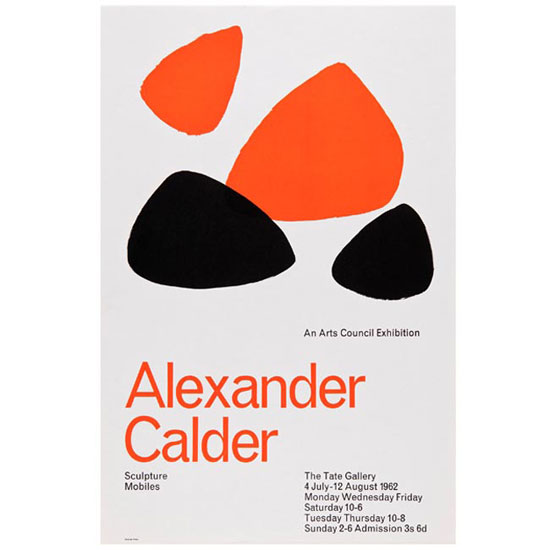 You can actually buy originals from the Tate for hefty prices. Alternatively, grab this reproduced 1960s Alexander Calder exhibition poster for much less.
There are others in this budget range, but I think the Calder one is our favourite, with its understated 1960s style, offering a hint of what the artist has in store, but nothing more. That was the Sculpture Mobiles exhibition of 1962, which was an Arts Council exhibition at the Tate Gallery, costing 3s 6d to enter.
If you didn't make it for various reasons (like not being born for example) and can't afford an original, the Tate has it covered with this Giclee print on 300gsm Photo Rag paper, sized at 59.4 x 42cm and selling for just £30.