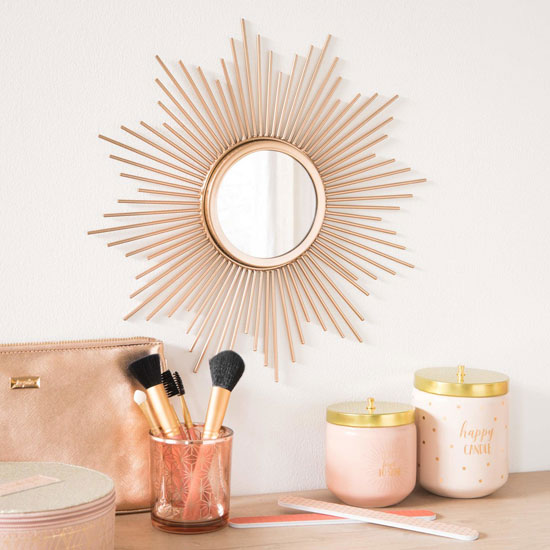 They produced a sunburst clock a while back. Now you can get some retro sunburst mirrors at Maisons Du Monde too.
As you can see, not just one style. There are three to choose from, those being the gold sunburst mirror above, and below along with the chrome sunburst and the silver sunburst, both also pictured below.
They have the 'look' as well as price on their side. In fact, one is very cheap. The mirror above is just £14.39, with the others a little pricier at with the other two priced at £83.99 and £51.59 respectively.
Find out more at the Maisons Du Monde website