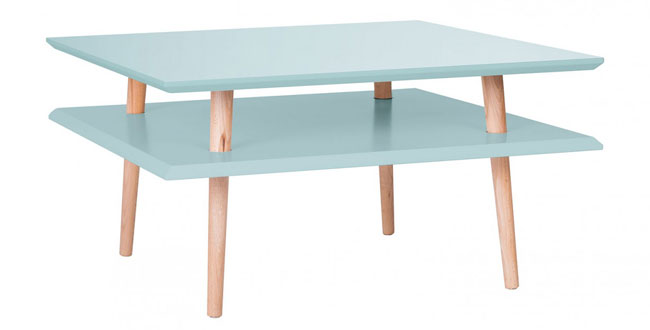 If you like the idea of adding some cooler to a room, then these coffee tables by Ragaba at Monoqi might be for you.
Even better, they are actually discounted for a limited time too, which only adds to the appeal.
The tables come in two sizes – low and medium – as well as being in a range of colours, from the subdued to the bold. We prefer the latter. Tapered legs, dual surfaces and an MDF and beech wood construction. All ethically and eco-consciously produced too.
As for the price, the low is reduced to £114 and the medium is down to £104.
Find out more at the Monoqi website