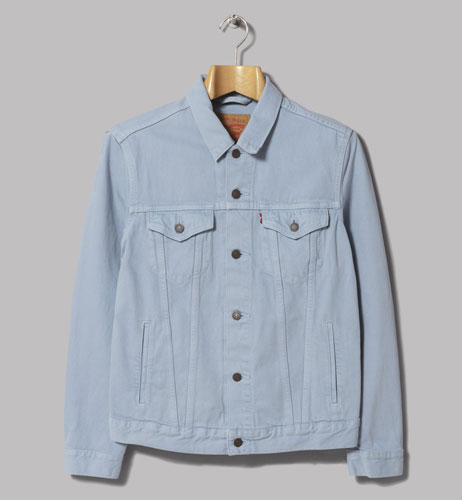 As I sit watching sleet go past the window, it feels a bit early to be thing spring. But this Levi's classic trucker jacket in sky blue is now on the shelves.
Well, it's on the shelves of Oi Polloi. I haven't seen it anywhere else. The jacket is a 1960s classic, the Type III / trucker style never really dates. But it can be reinvented, which is the case here with a canvas finish in sky blue. Very nice.
All the other details as you would expect, such as two chest pockets, hand warmer pockets, button cuffs and the Levi's tab. If you want to get in early for spring or can take the cold better than me, the price is £85.
Find out more at the Oi Polloi website