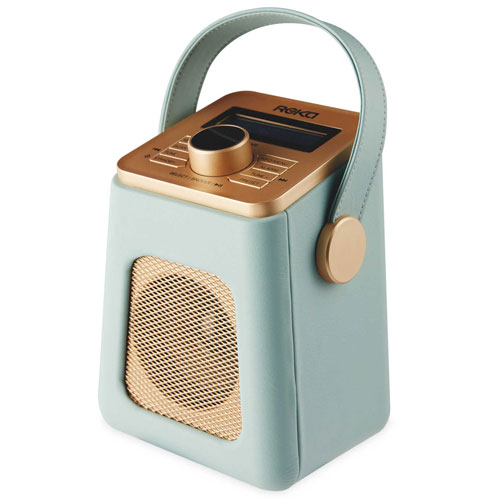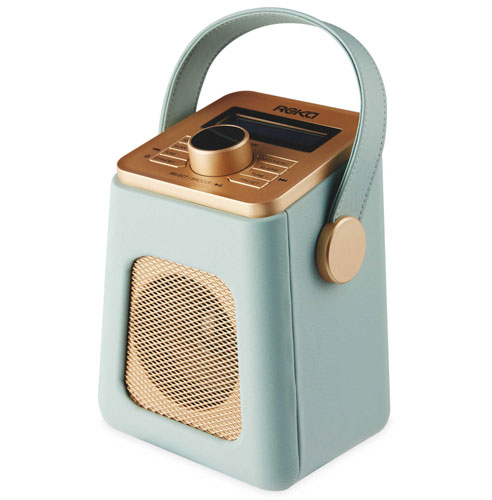 Yes, Aldi is doing audio on the cheap once more, including these rather nice Reka DAB radios at Aldi.
Yes, THAT Aldi. In fact, Aldi has done some really nice retro designs in the past. One of the most popular things we have featured of late was the Bauhn Dansette-style record player with legs at the budget supermarket chain. Amazingly, that budget version of a 1960s classic was just £59.99. You can understand why it flew out of the door and still sells for a premium on eBay.
But enough about that, let's look at this particular piece of budget audio. As you might have guessed, this is a vintage-style radio, offering some midcentury modern style for a suitably inspired retro home, but without losing sight of what it is. A compact radio for the modern home.
Take your pick from duck egg blue or cream for the colours or opt for one of the two patterned finishes, which are being pitched as Valentine's Day designs. But would work throughout the year if you like a bit of floral or a heart.
All the radios come with DAB and FM reception, as well as an LCD display, Bluetooth connectivity, alarms (and of course a clock) plus station presets. It also has the option of battery or mains power too. If you want one, don't hang around as stock is likely to move fast, just like that record player.
If you want a premium version of this, check out the radio it perhaps takes inspiration from, which is the Roberts Revival Mini. But you will be paying out a lot more if you want one of those. That range retails from at least £120.
Find out more at the Aldi website