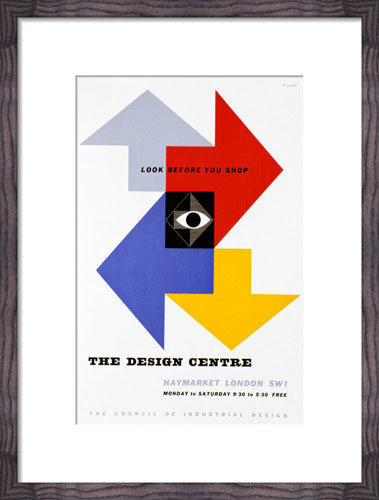 Note all articles are independently researched and written by myself. However, if you buy via one of the links it may be an affiliate and I may earn a small commission.
We were browsing King & McGaw earlier, spotting quite a few midcentury advertising posters along the way. In fact, enough for us to do a top 10. All are priced from around £14.95 and available from that retailer.
1. The Design Centre (1956) (pictured above)
We always used to get excited when we saw anything branded 'Design Centre' at at a car boot – and that's perhaps why we love this poster. Very Festival of Britain.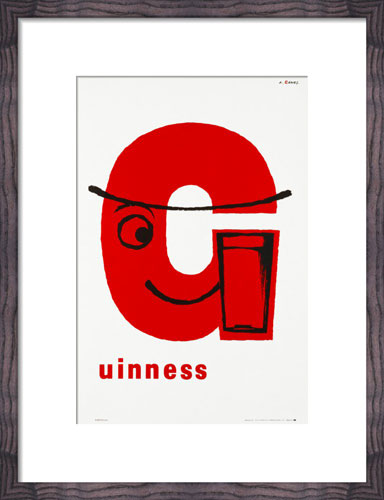 2. Guinness 'G' poster (1956)
Another from the same year, demonstrating just how eye-catching a simple illustration can be. Designers take note.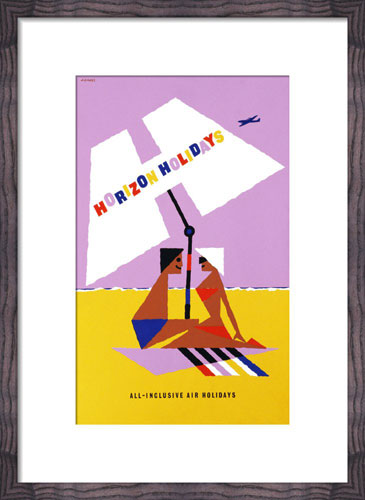 3. Horizon Holidays  – Sunshade (1958)
Not sure the travel poster is a 'thing' these days, but if it is, perhaps they should look more like this angular 1950s affair.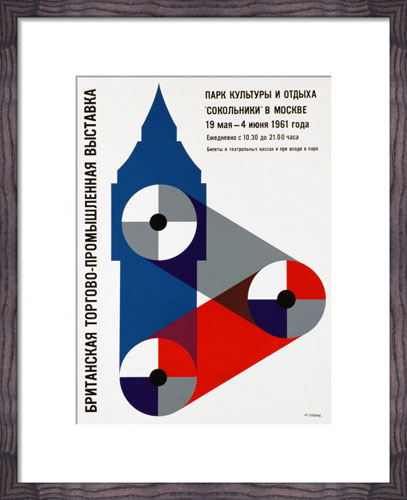 4. UK Board of Trade Exhibition in Moscow (1959)
When the UK went to promote itself in the USSR, it used this clever bit of graphic design to win them over. Still looks contemporary today.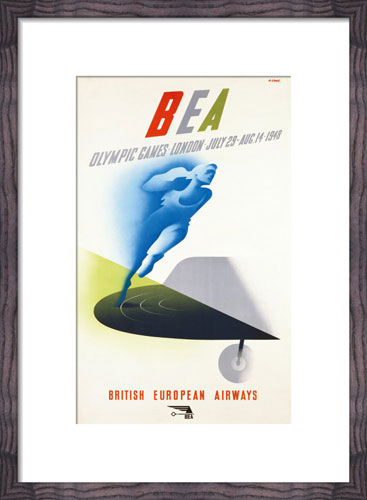 5. BEA – Olympic Games (1948)
Perhaps still an overhang of the art deco era here, but this is still la very strong image for the return of the Olympics post-war.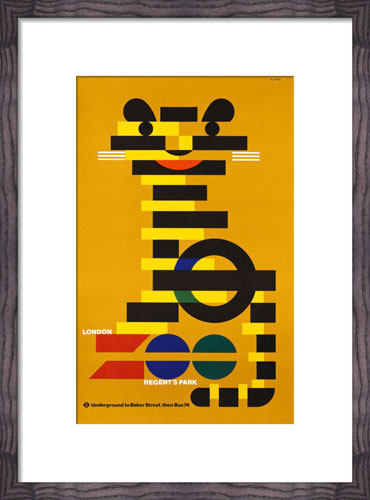 6. Zoo Tiger (1975)
From a little early to a little later, this is a 1970s London Underground poster encouraging us to go to the zoo. We're sold!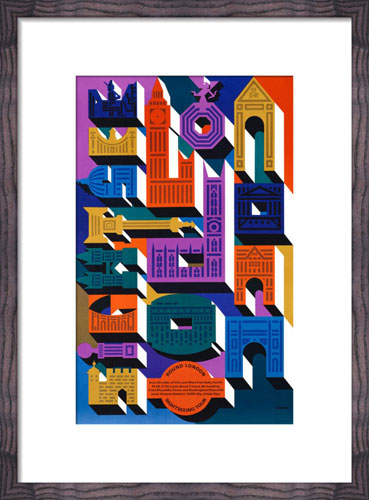 7. London Buildings (1970)
Celebrating and promoting the capital using the buildings themselves. Very clever, very colourful.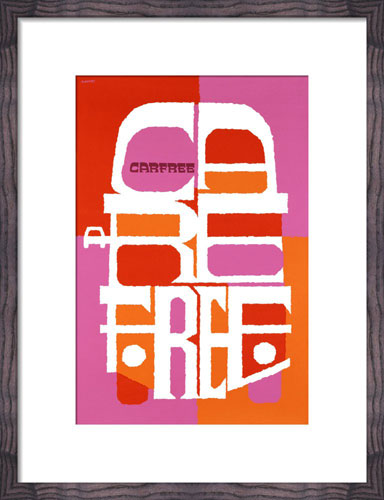 8. Carfree, Carefree (1967)
The swinging sixties are very much in evidence on this public information poster, which encourages us not to drive. Not a bad idea.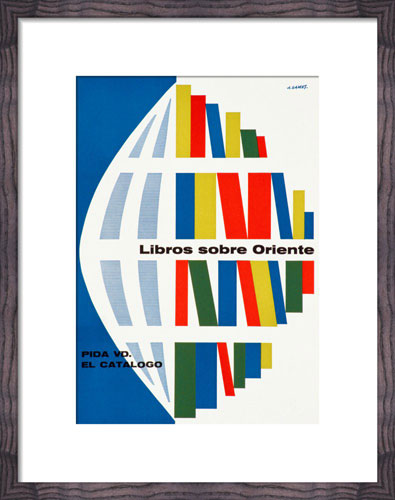 9. Libros sobre Oriente (Books on the East) (1964)
The 'Mad Men' era jumps out of this cool and abstract advertising poster. If you want to liven up a room with a '60s vibe, this is worth checking out.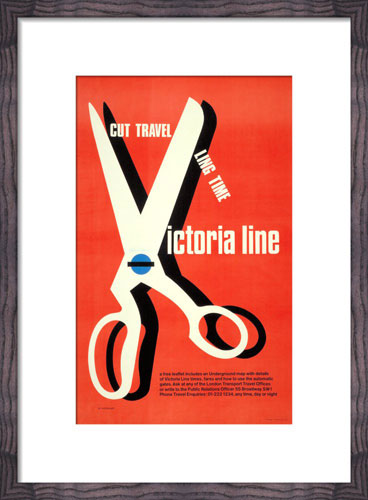 10. Cut travelling time Victoria line (1969)
More London Transport, with this clever little image that forces the point home without any subtly. Love it.
Of course, there are plenty more to choose from. You can browse all the posters here.