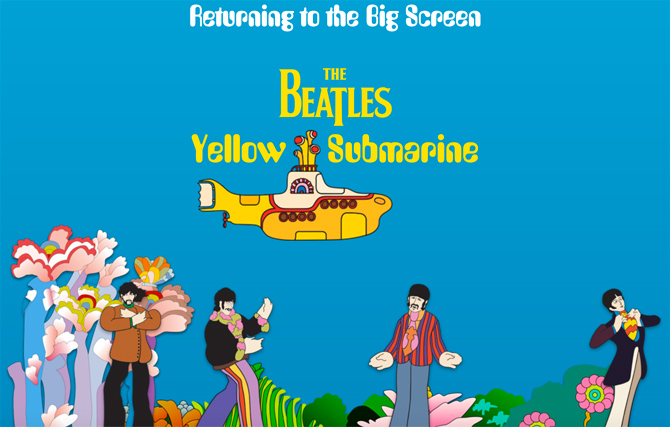 Note all articles are independently researched and written by myself. However, if you buy via one of the links it may be an affiliate and I may earn a small commission.
Can you believe this is 50-years-old? Well it is and to celebrate, Yellow Submarine is returning to cinemas once more.
Odd to think that this 1968 animated movie was something The Beatles weren't too keen on at the time. It was essentially a way for the band to fulfil its three movie contact with United Artists and outsole of the film scene, they didn't appear in it. The voices were taken on by actors doing pretty good impressions.
But time has been kind to Yellow Submarine, helped by the music of course, but also by the fact that a cartoon is a great way of introducing the Fab Four to a younger audience. I saw it as a kid and it was the only Beatles film I saw and remember screening regularly on TV.
Of course, the plot is pure fantasy or nonsense, depending on your point of view. The Blue Meanies invade Pepperland and Old Fred, an ageing sailor, gets in the Yellow Submarine and goes for help. Enter The Beatles.
I've only seen it on the small screen, but I would guess the film is a stunning thing to see on a large movie screen. You'll get your chance to find out when the film hits cinemas from 8th July 2018 in both the UK and Ireland. There isn't a list of cinemas as yet, but I suspect this will be showing in pretty much every corner of those two countries. It will be a big deal.
A new trailer has been made for the cinema screenings, which you can see below. If that whets your appetite, tickets go on sale for the film from 17th April. Note that it is going round US cinemas too, but details have yet to be confirmed.
Tickets will be sold via the Yellow Submarine site next week.
Of course, if you can't wait, you can always buy a copy on DVD or Blu-ray.
Also, if you are a fan of either the band or the film, you might also be interested in a new Pretty Green Yellow Submarine range of clothing and accessories. Jacket, shirts, polo shirts, t-shirts and shorts for example. But it's the little figures and the keyrings, like the one below, which really caught our eye.
Check it all out at the Pretty Green website.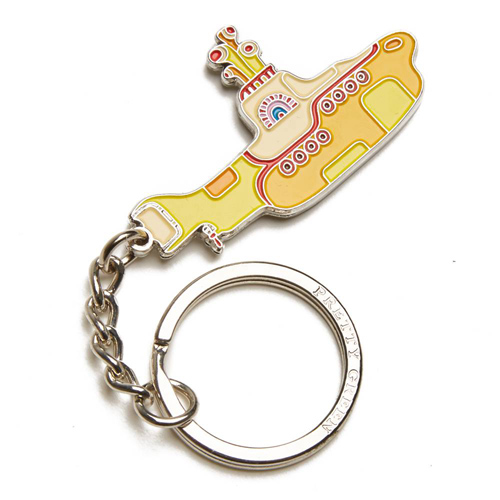 Oh…and that trailer…