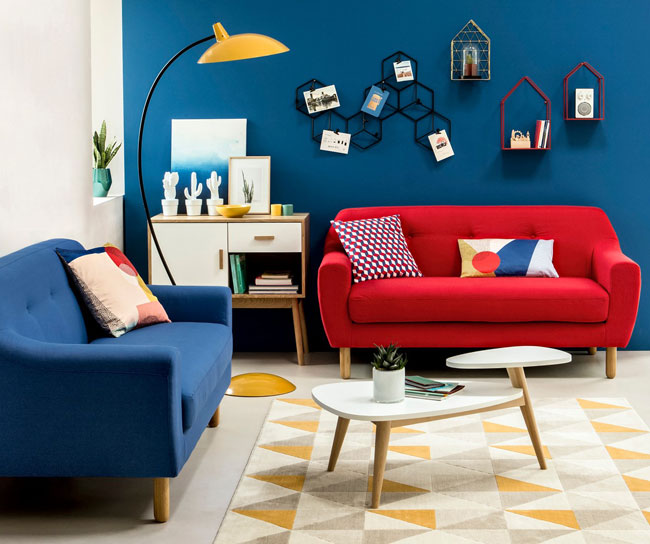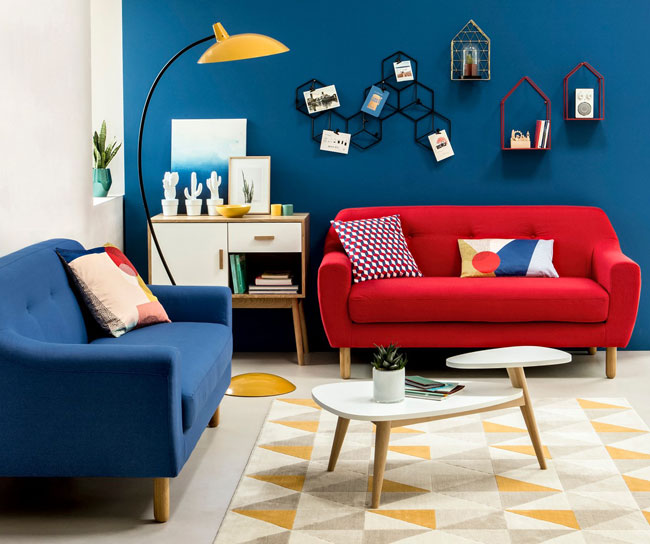 We have featured a lot of these in the past, but this is our top 10 midcentury modern coffee tables available right now, each one oozing the charm of thr 1950s and 1960s.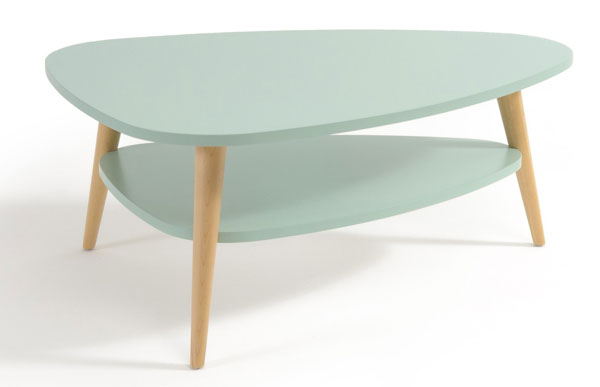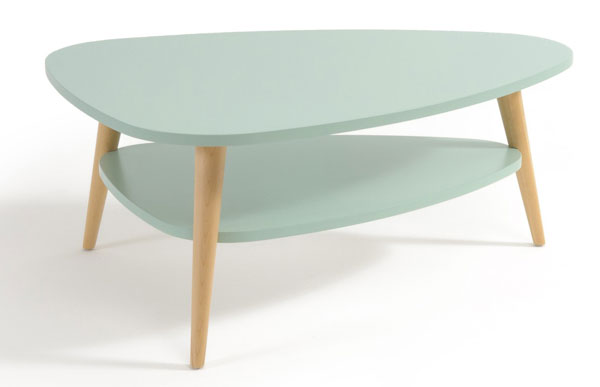 Jimi coffee table at La Redoute
Not just one table, this is something of a series of coffee tables. Different shapes, different colours, but all unmistakably midcentury in inspiration. Well priced too.
Find out more at the La Redoute website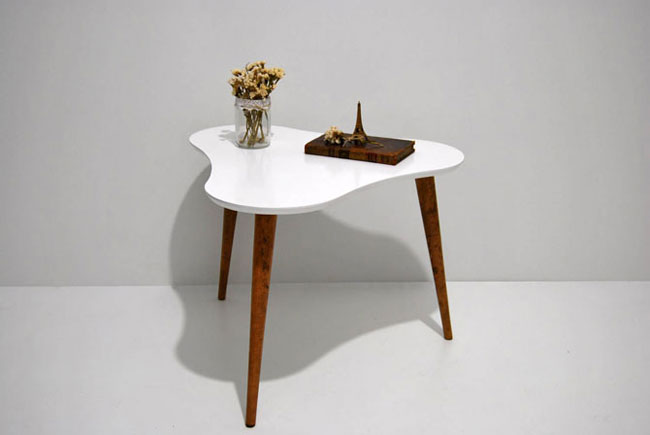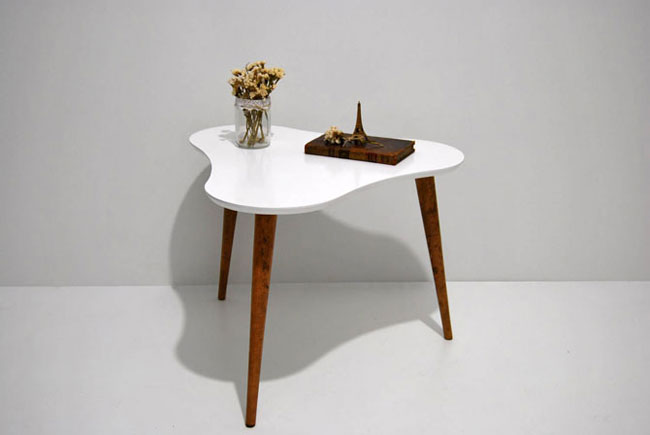 Midcentury-style coffee table by Moutinho Store
Etsy is a wonderful place to find something just a little different and less likely to be seen in other people's homes. This is just one example. Oak legs, lacquered top and a distinctive shape. Each one individually designed, so you can tweak the design. Still affordable though at around £179.
Find out more at the Etsy website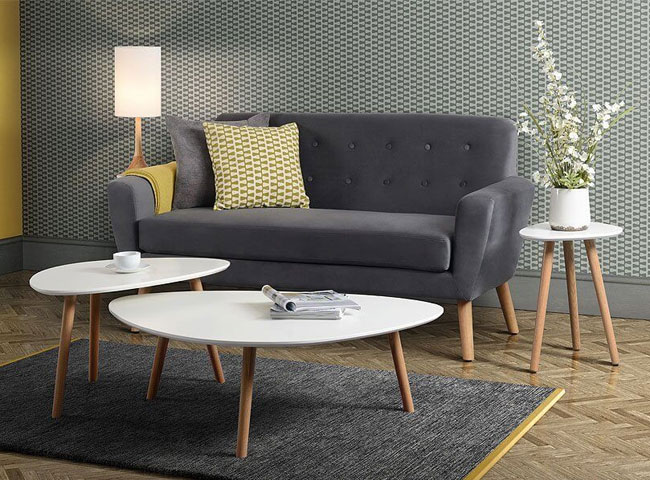 Hackney midcentury-style tables at I Love Retro
Definitely an affordable option without compromising on style. Different sizes, all with curved surfaces and tapered oak legs. Prices start at just £69 and you can buy all three sizes as a set.
Find out more at the Not On The High Street website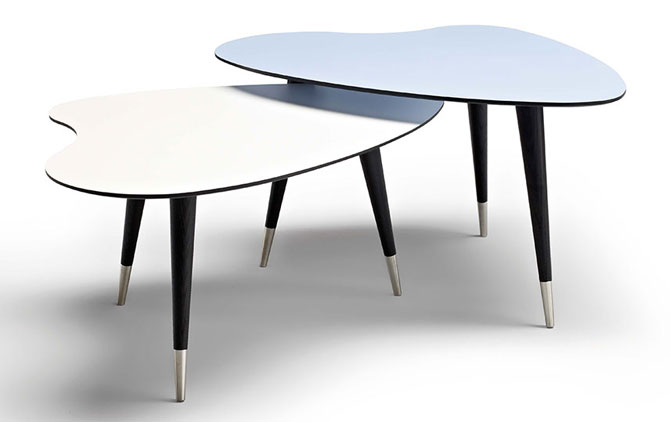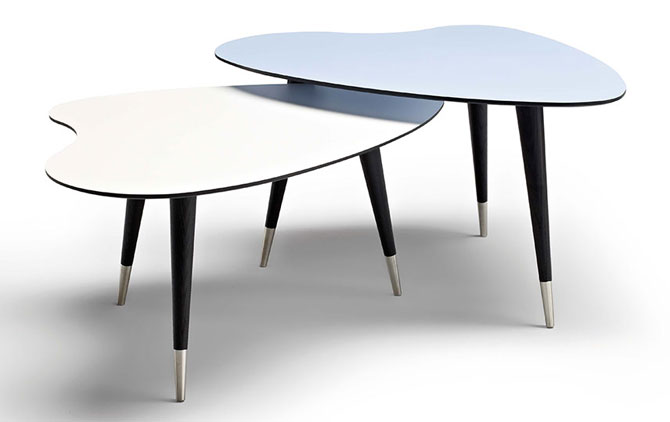 Danish retro coffee tables by Wharfside
The premium option. But worth it if you have the money. Different shapes, colours and finishes available in this range, but we love the 'strawberry' shape with signature steel-tipped pointed leg. Prices vary due to the bespoke nature, but there is a 20 per cent off sale on right now if you like them.
Find out more at the Wharfside website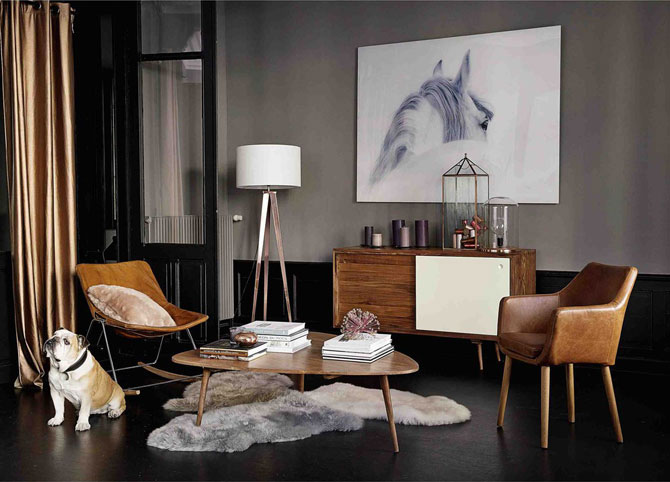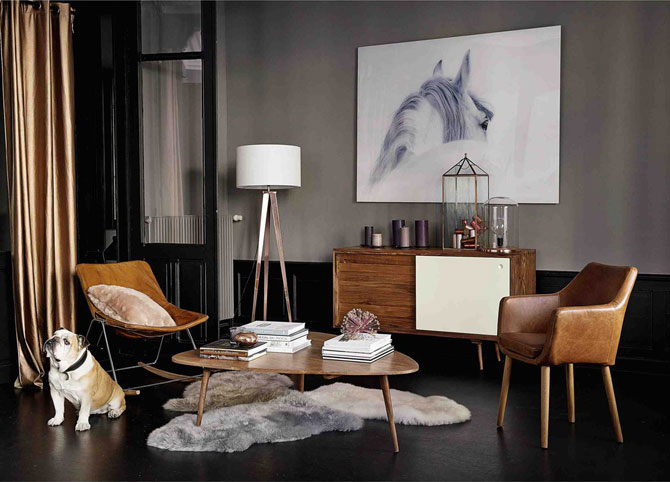 Andersen midcentury-style coffee table at Maisons Du Monde
Maisons Du Monde does a number of midcentury ranges, with this one part of its Andersen selection. A midcentury / Scandi crossover, it has a plectrum-shaped surface, tapered legs and a natural wood finish for just over £200. A timeless design, with other similar designs also on the MDM site.
Find out more at the Maisons Du Monde website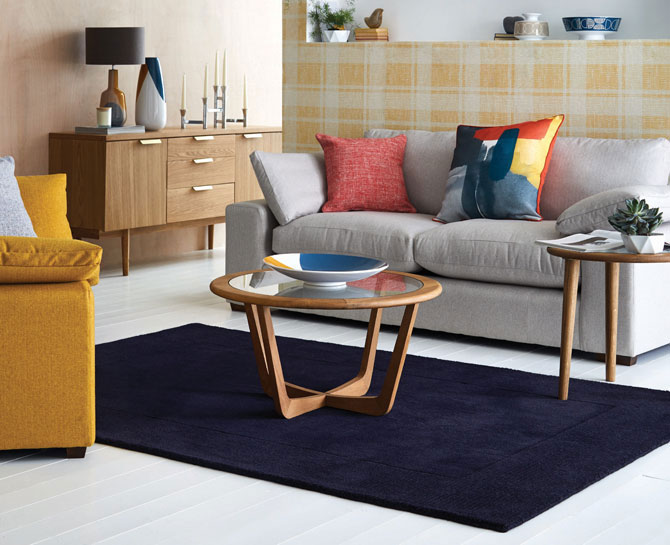 Dunhelm Hansen coffee table
The classic G-Plan Astro coffee table is always popular on eBay, so it makes sense for someone to remake it. Dunelm has, with a tweak to the proportions and materials. But this is still very much the Astro for £159.
Find out more at the Dunelm website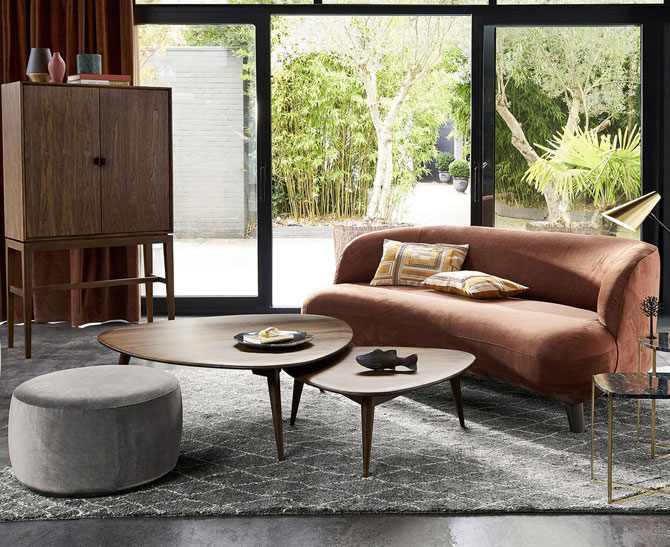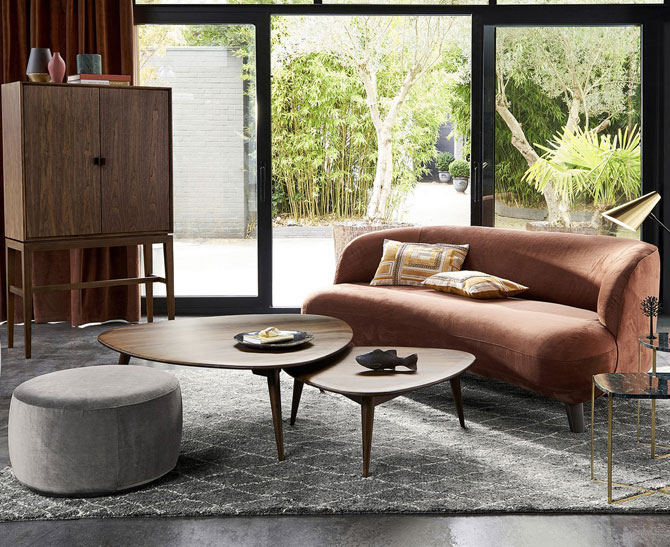 Theoleine solid walnut coffee table at La Redoute
Another timeless look and another from La Redoute. A solid walnut affair, described as being 'shaped like an airplane wing'. £549 is the price, but this is a substantial piece.
Find out more at the La Redoute website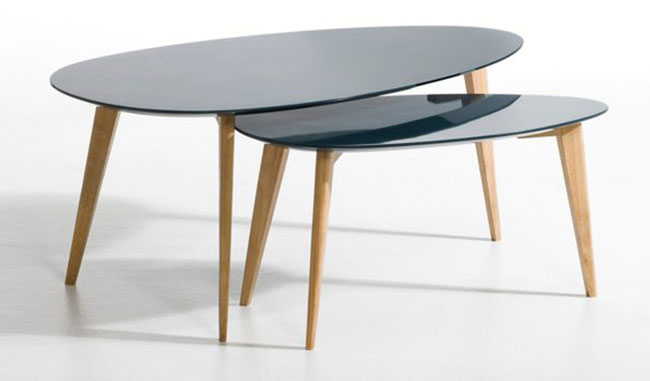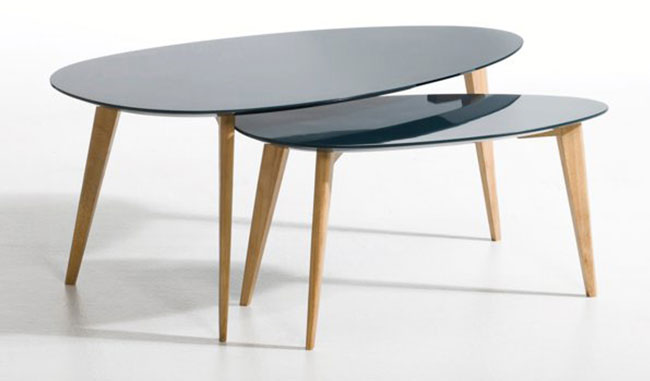 Also, do check out the Flashback lacquered tables at La Redoute, which are available from £145.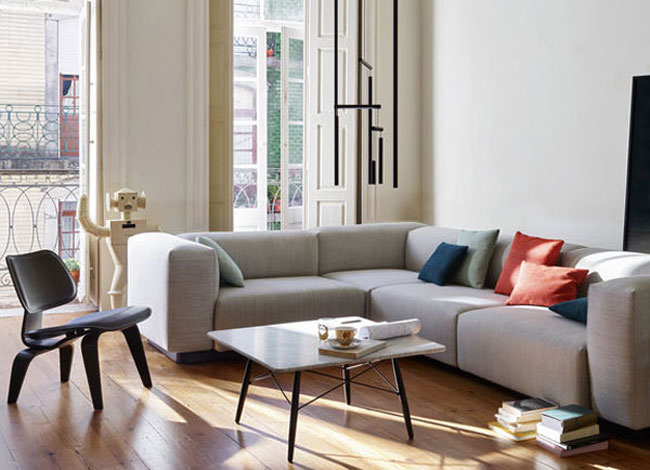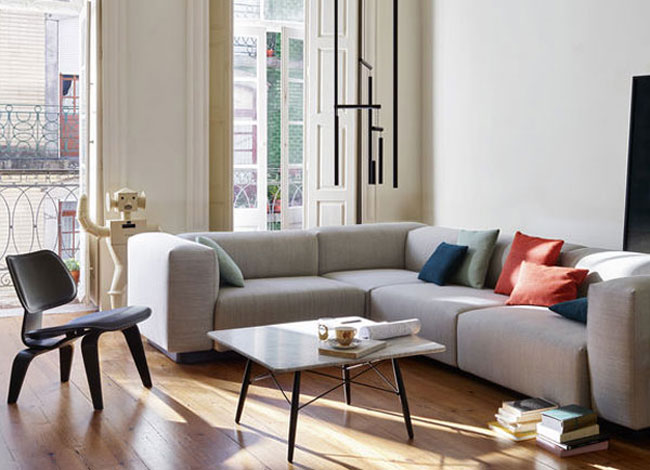 Eames Coffee Table by Charles and Ray Eames
If you want a design classic, there are plenty of those too, including the recently-reissued Eames Coffee Table. A 1949 design, it is reissued with a choice of palisander veneer, marble or solid American walnut top, matched up with black wooden legs and metal cross-struts. Priced from £900 though.
Find out more at the Skandium website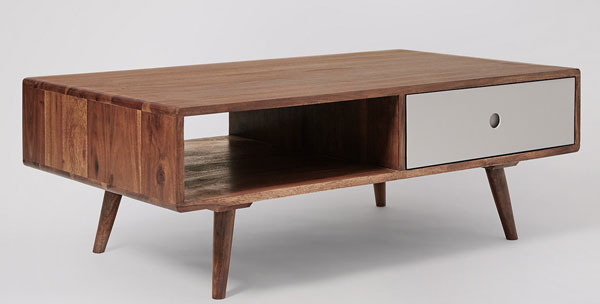 Otto midcentury coffee table at Swoon Editions
Another maker that's always worth keeping an eye on for MCM design is Swoon Editions, which happens to make this piece. Wood finish, lacquered drawer and storage. Versatility too – it could be used as a media unit as well as a coffee table.
Find out more at the Swoon Editions website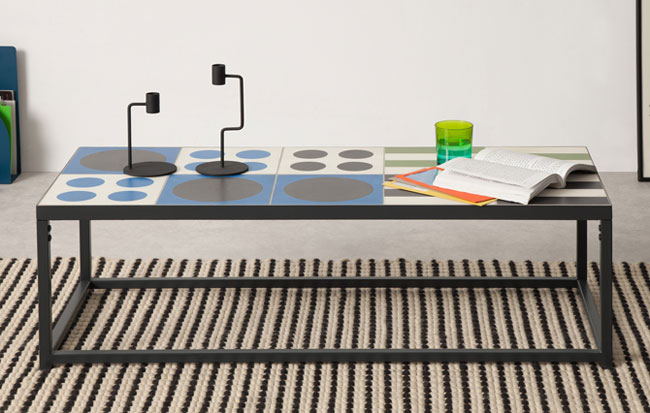 Vitti retro tiled table at Made
And now for something completely different. A tiled table. Not easy to find these days, but Made did bring out a couple of designs recently that oozed 1960s style. Think of it as art for your living room. Fairly affordable art too at £249.
Find out more at the Made website
Alternatively, go vintage. There are always plenty of midcentury coffee tables on eBay.