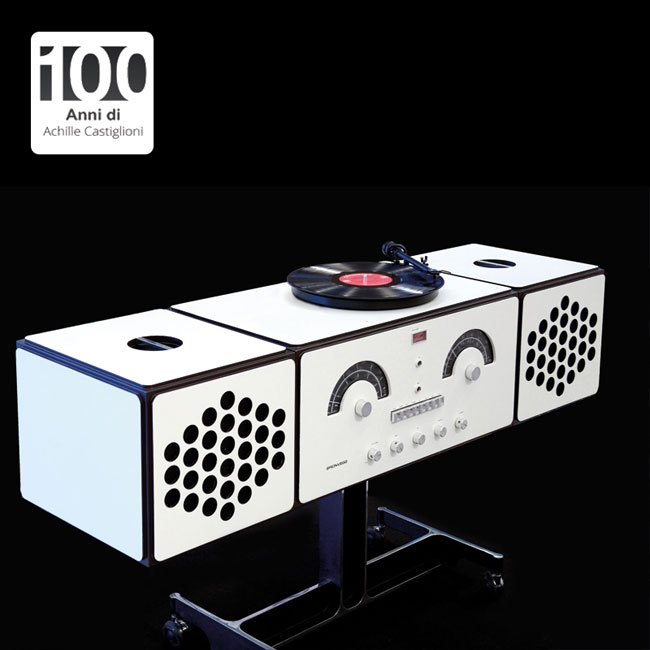 Note all articles are independently researched and written by myself. However, if you buy via one of the links it may be an affiliate and I may earn a small commission.
This design made the headlines when David Bowie's own model sold recently. If you missed out on that, you can now buy a reissued Brionvega Radiofonografo rr226 record player.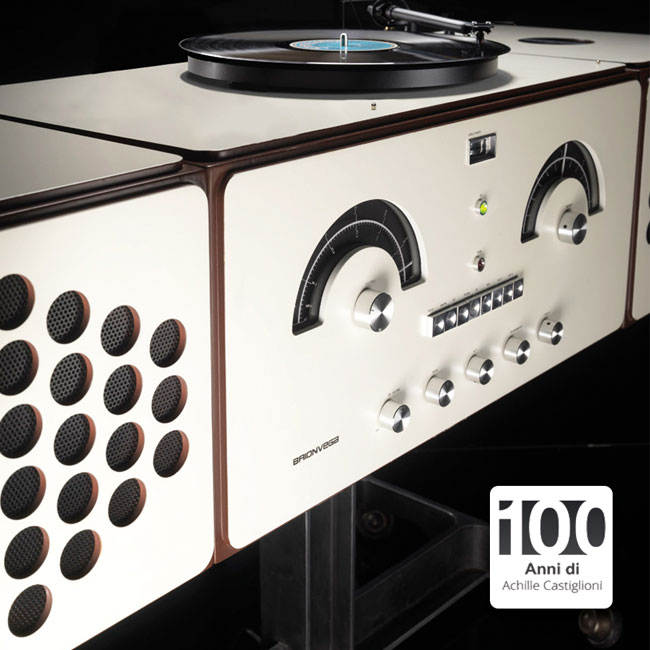 David Bowie's own Radiofonografo sold at auction at Sotheby's for £257,000. A considerable sum of money, driven no doubt by its star value, but also because of the design of this 1960s icon.
That design dates back to 1965, the work of Piergiacomo and Achille Castiglioni and despite being over five decades old, this is still one of the most talked-about record players ever made.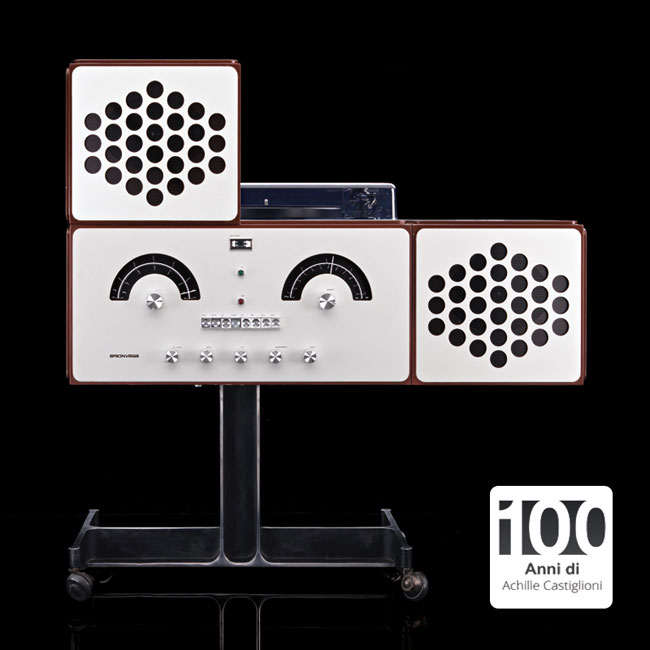 In fact, it isn't just a record player. The 'smiley face' on the front is actually a set of controls and dials for both the vinyl player and an AM/FM radio. So I guess this is what used to be called a 'music centre', 'radiogram' or a stereogram'.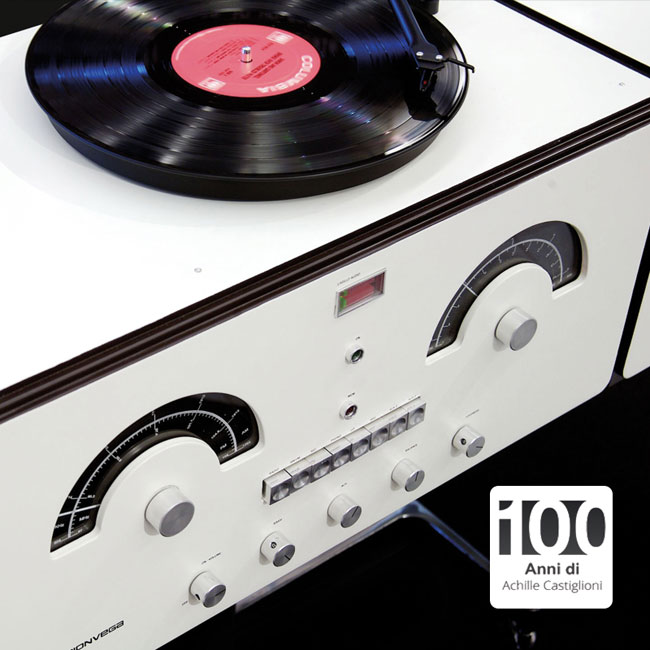 But that's nothing compared to the most memorable feature of the Brionvega Radiofonografo rr226. The speakers. Not only are they built into the unit, they also 'flip' up and down for use at the side and on the top. The latter probably makes it more portable, especially when you add in the cart with forged aluminium wheels.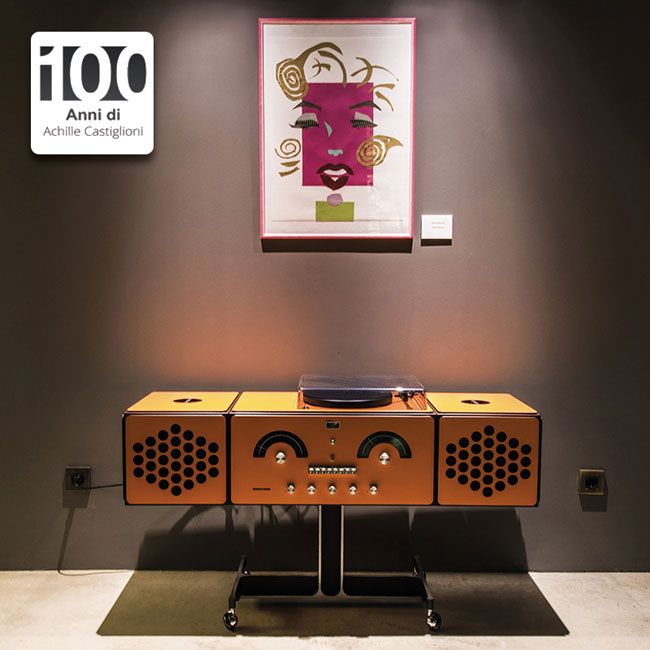 This limited edition remake is being offered in a choice of white and orange. Interestingly, the reissue is going back to basics too. In 2008, this design was updated and reissued, with Brionvega adding in a CD and DVD player. But the latest issues do away with that modern-era functionality, perhaps because both of those formats have perhaps had their day and of course, to keep things nice and original.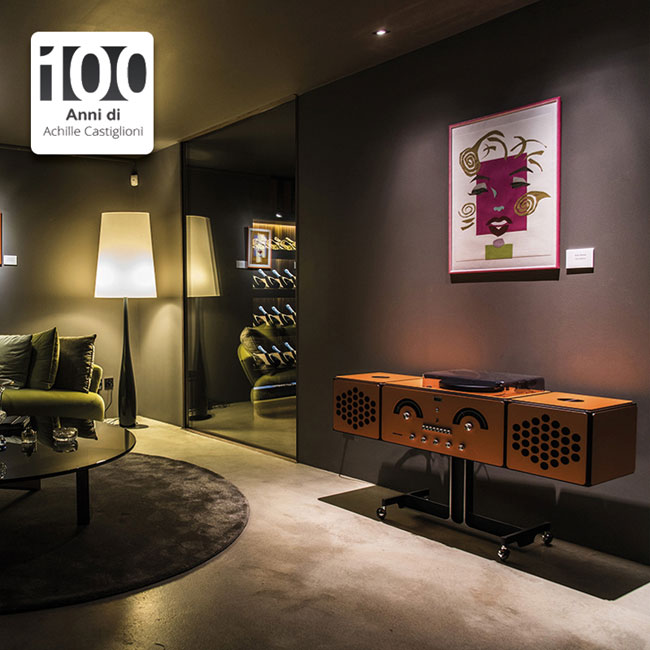 There are just 100 of each colour available to celebrate the centenary of the birth of Achille Castiglioni, with each one numbered and with the original (handmade) cabinet design, a Project turntable with Ortofon cartridge, AM/FM radio, 2x RCA audio jacks for external sources, 1x RCA audio output for connecting to an external amplification system, 1x RCA audio output for connecting to an external subwoofer and 1x 3.5 millimetre preamp audio jack for headphones.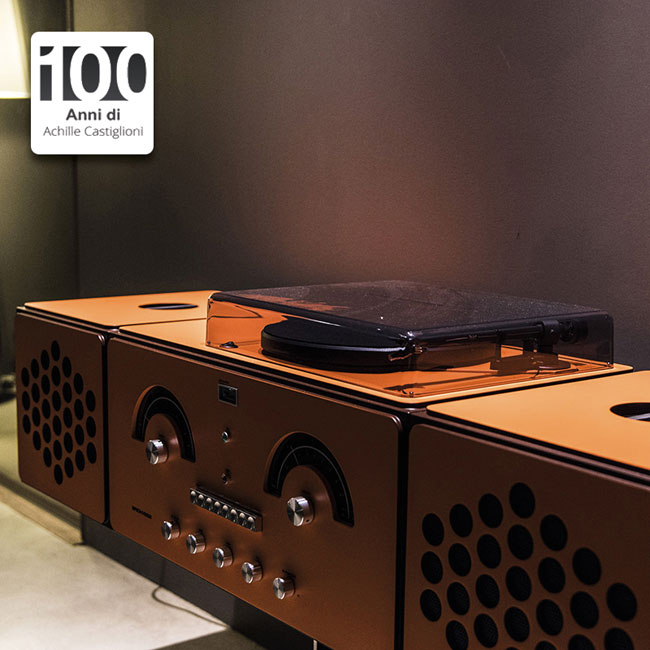 For many people, myself included, this really is the dream. But it does come at a price. Certainly not the £257k that the Bowie unit went for, but not small change either.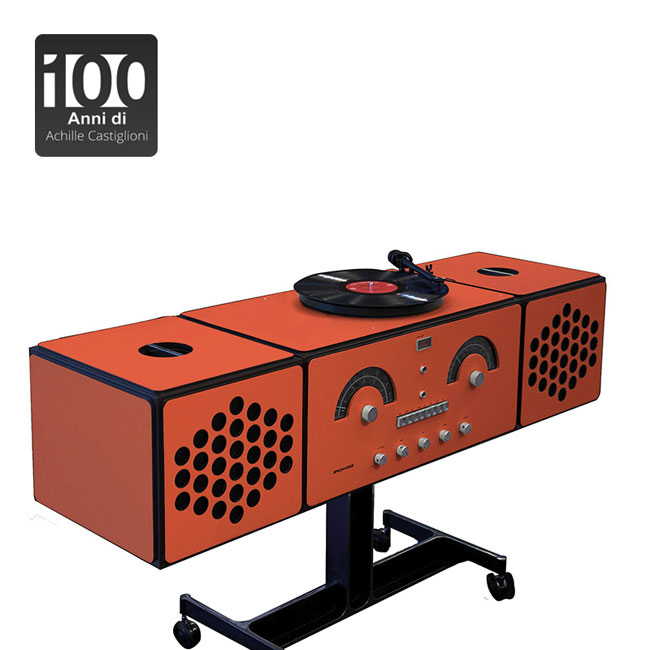 If you want the white version, that's £6,175.32. The orange one comes in at £7,058.77. Bearing in mind these are numbered and interest in the design is sky high, it might prove a shrewd investment. Note that each one is made to order and takes about six weeks from the time of order.
Find out more at the Brionvega website
Also worth pointing out that there is a vintage reconditioned model on eBay right now for £4,499.