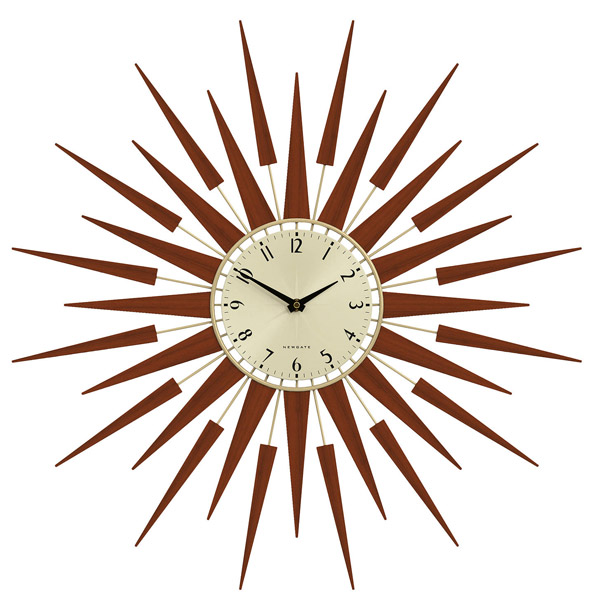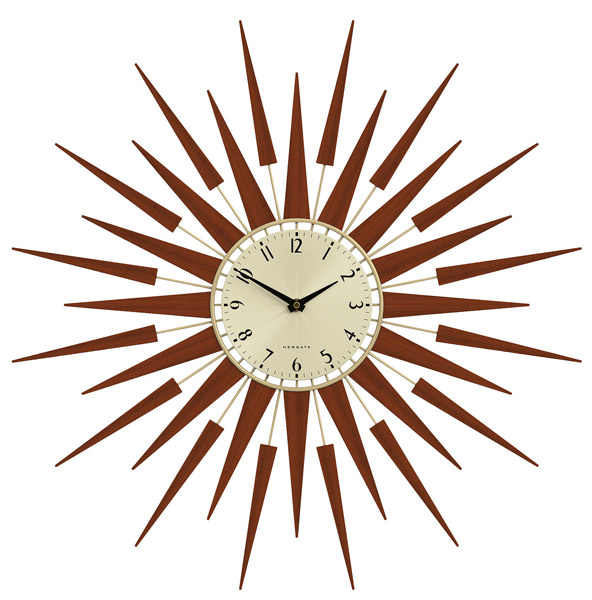 This is an icon of the era and it is still available to buy. I'm talking about the Newgate Pluto 1950s-style starburst clock.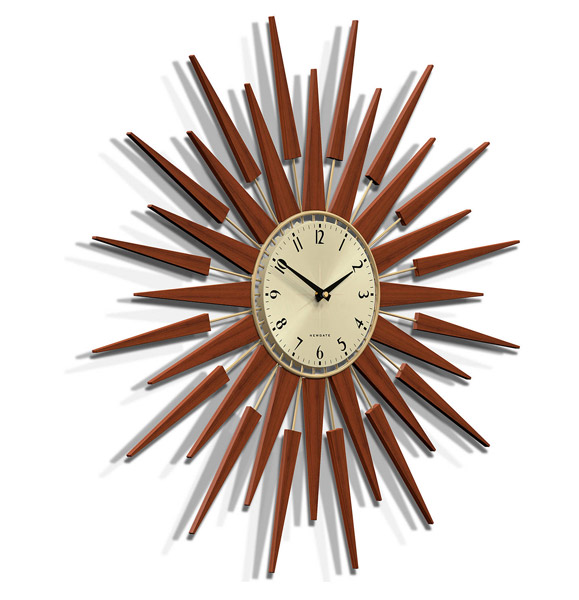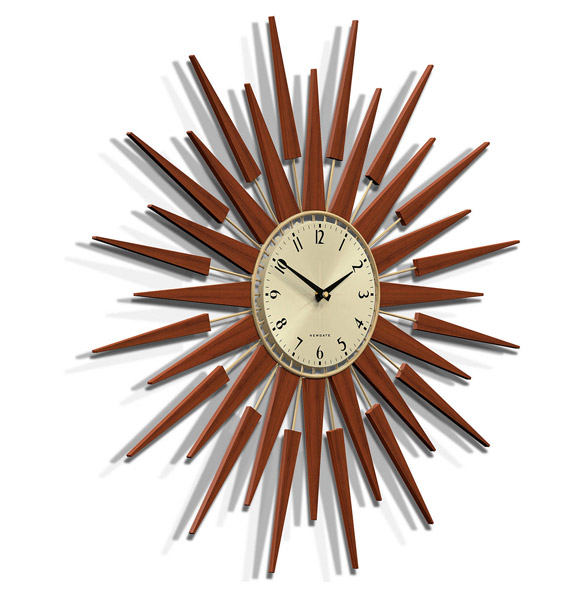 Once upon a time, every other house has one of these on the wall and over the mantelpiece. If it wasn't this, it was probably that other retro favourite, Chinese Girl by Vladimir Tretchikoff. These are designs that defined the mid-20th century in the UK.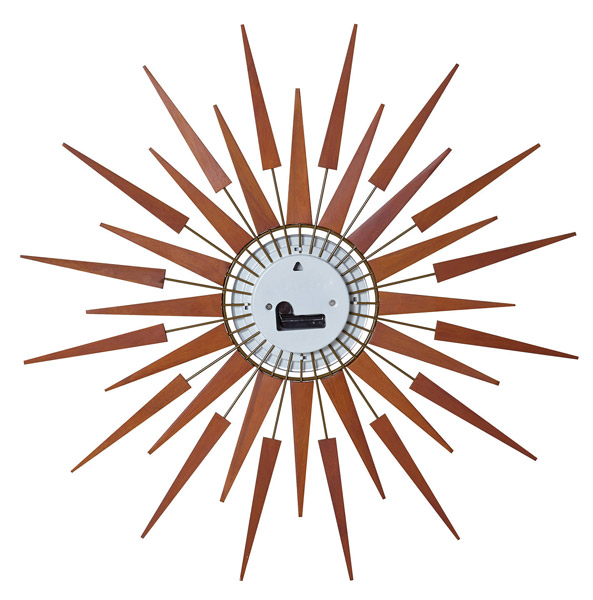 In fact, because of the clock being so commonplace, you can find original versions on eBay. But the really eye-catching versions do go for fairly big money if they are in working order.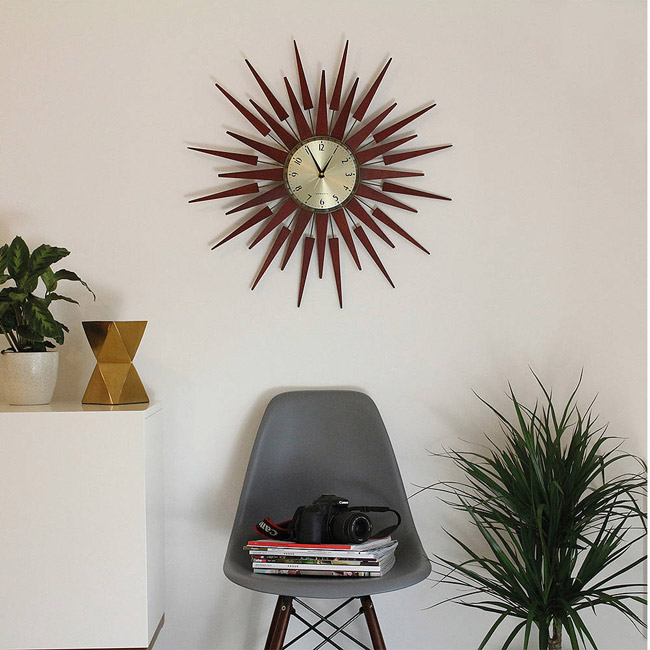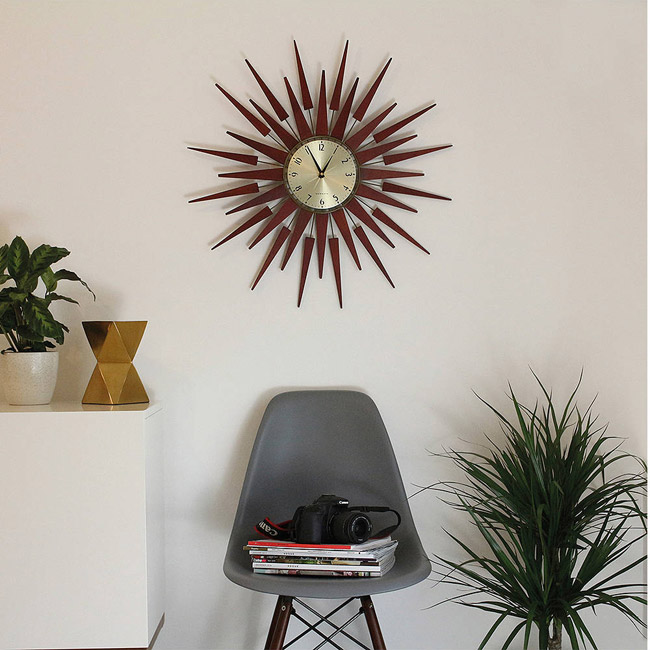 But why pay big for one when you can get a replica that's every bit as appealing as the original? That's what you get with the Newgate Pluto. Newgate does a great job in recreating clock designs of the past and this is no exception. This looks like a vintage clock rather than a modern-day recreation.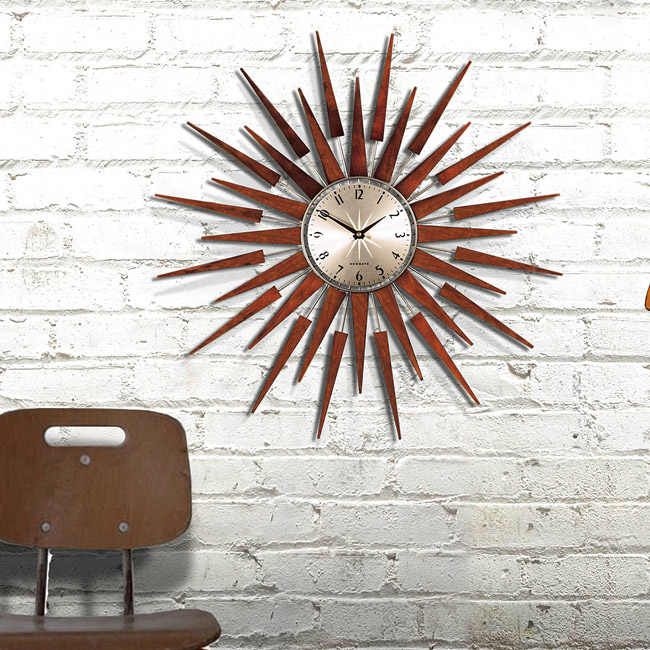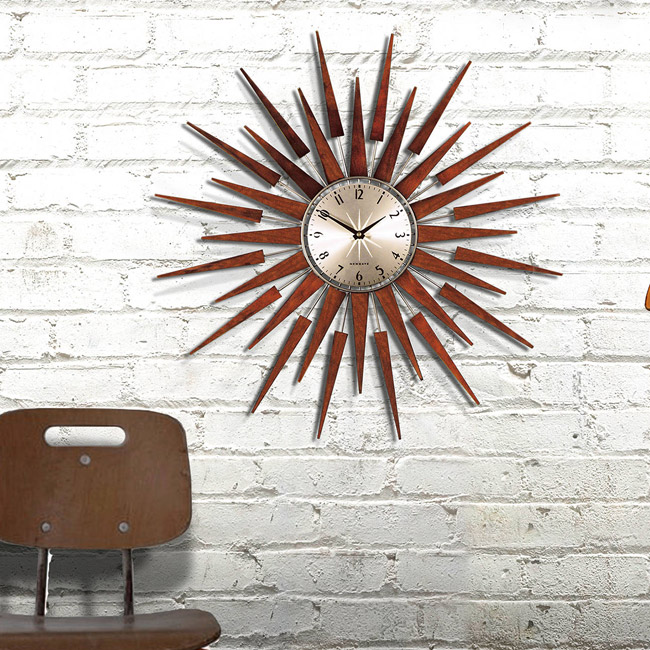 The wooden rays 'radiate' from the brass centre of this starburst clock, with the clock face featuring Arabic numerals on the brass effect spun metal dial. This is also a handmade product using real wood, so real quality too and with the use of wood, slight variations mean an original piece too.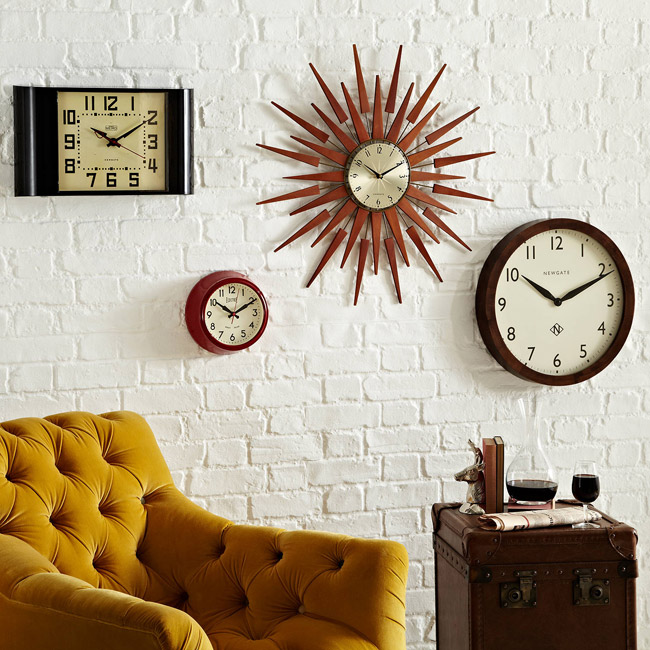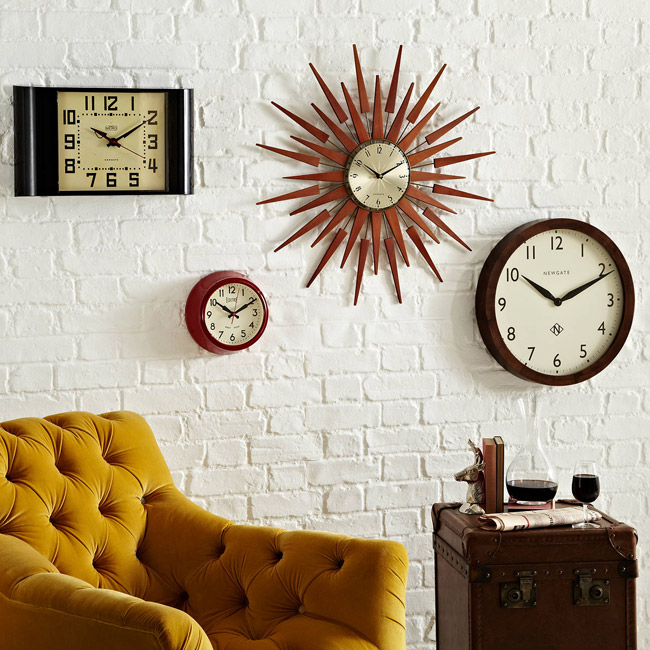 The clock is powered by a single AA battery and is sized at H65 x W65 x D4cm. If you want one, it is priced at £140 and that includes a two-year guarantee.
Find out more at the John Lewis website