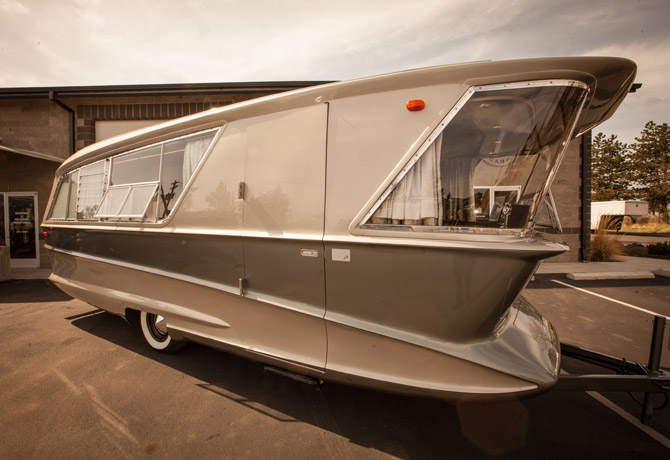 Note all articles are independently researched and written by myself. However, if you buy via one of the links it may be an affiliate and I may earn a small commission.
It doesn't come cheap, but this 1960s Holiday House Geographic midcentury mobile home is a dream if you love the era.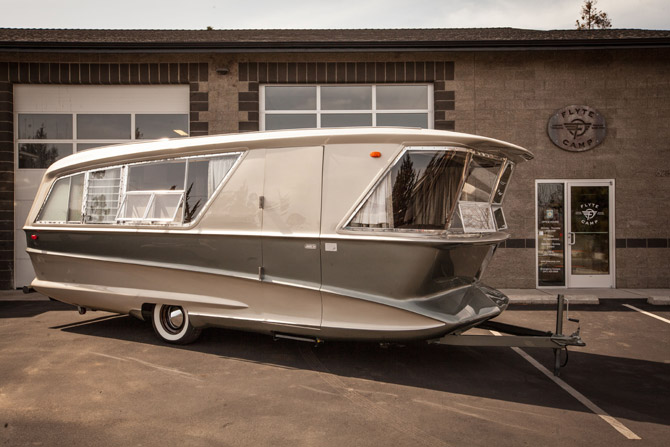 Yes, your very own mobile midcentury modern home, complete with all the fixtures and fittings you would need for a luxurious home from home. But it certainly doesn't come cheap. More on that in a moment.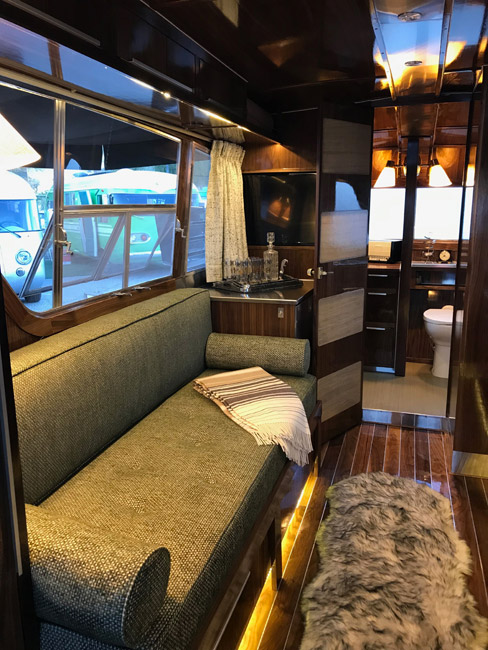 For now, let's focus on the mobile home itself, which is definitely a cut above other similar trailers I've seen from that period. Ok, the Airstream caravans are pretty cool but all too often a caravan from the 1960s is small, white and with the absolute bare minimum of features. The polar opposite of this.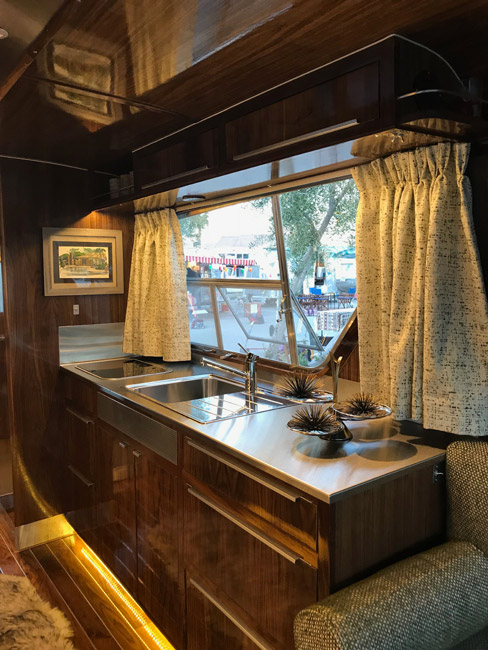 This is a Holiday House Geographic dating back to 1961 and a mobile home being sold by Flyte Camp, the company behind its glorious restoration. This hasn't just been upgraded. It looks like it has come straight out of the factory once again.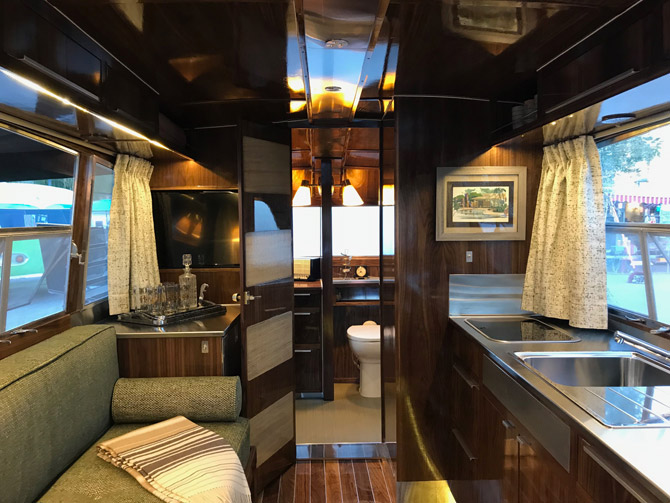 Rarity value too, as this is one of only two known to be in existence, with the original midcentury design the work of Chuck Pelly, designer of the Scarab racing car and founder of Designworks USA, BMW's California Studio. So some pedigree.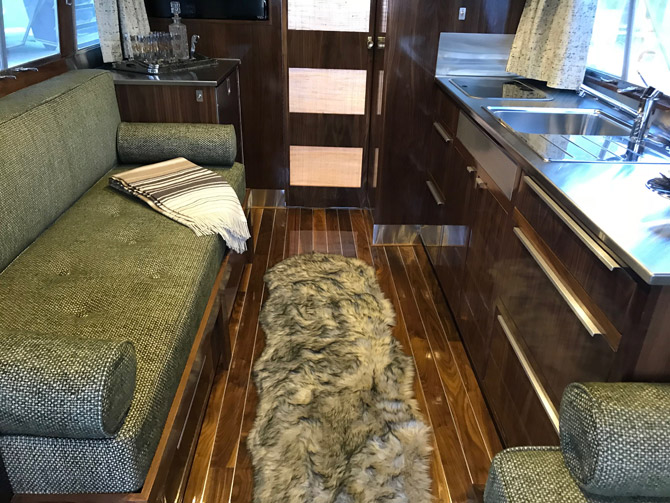 The Holiday House started making mobile homes in 1959, gaining a reputation for the futuristic looks of its early models, which were a cut above anything that the competition could offer. But the Geographic model was the top of the pile.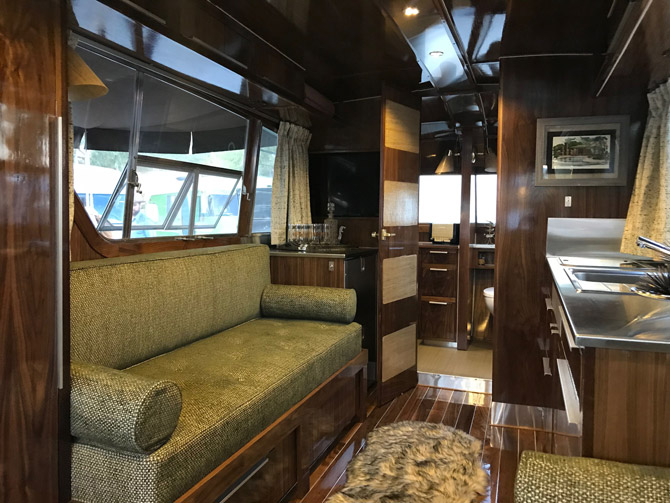 It was dubbed the 'Trailer For The Rich', because of both the price tag and the finish. The price was why so few were actually produced. Seven in total, five of which no longer exist.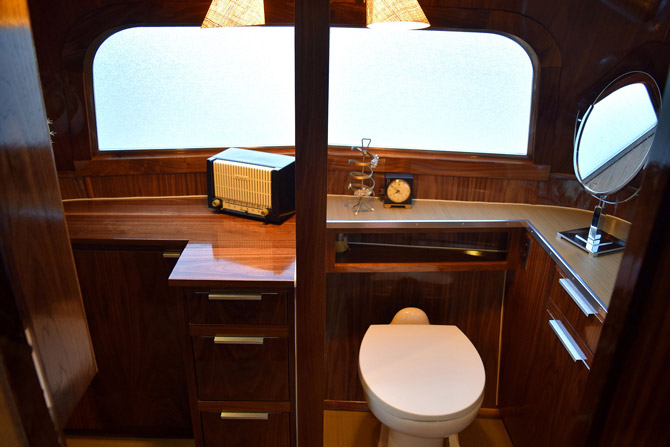 The surviving one here has been restored 'from the frame up' and with 'no expense spared', with the exterior re-finished in a two-tone champagne and moss green with bronze pin-stripes. The running system has also been upgraded with new axels, brakes and wheels.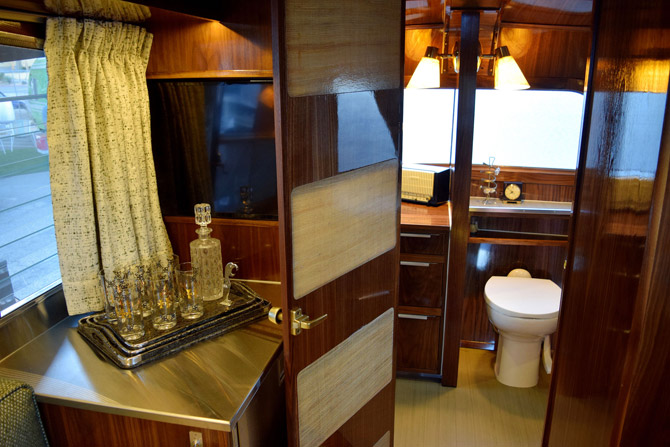 The interior is quite something too. Black walnut cabinetry, hardwood flooring, a bathroom / dressing room straight out of a high end hotel, original vintage light sconces that have been upgraded with LED lighting, an expensive and stylish kitchen area, air conditioning, an L-shaped sofa that converts into a double bed, a further sleeping area for two and all the storage options you would need for a short break.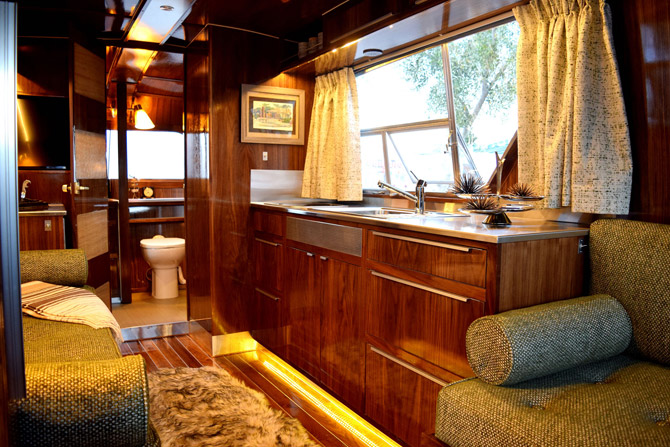 But this isn't about vintage. Along with those LED fittings, you also get upgrades to the power system and a DVD/Bluetooth stereo system to keep you entertained. Much more too. See the full breakdown of work and features at the retailer's site.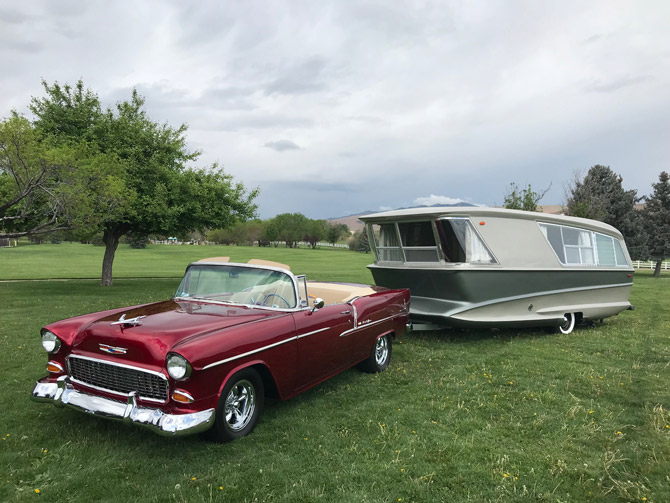 You can also see more photos there too and the asking price. In fact, I won't keep you in suspense for that. This beauty will cost you $250,000. Yes, as much as a bricks and mortar property. If you get a windfall or Lotto win, you know where to go.
Images and details courtesy of Flyte Camp. For more details, please visit the website.