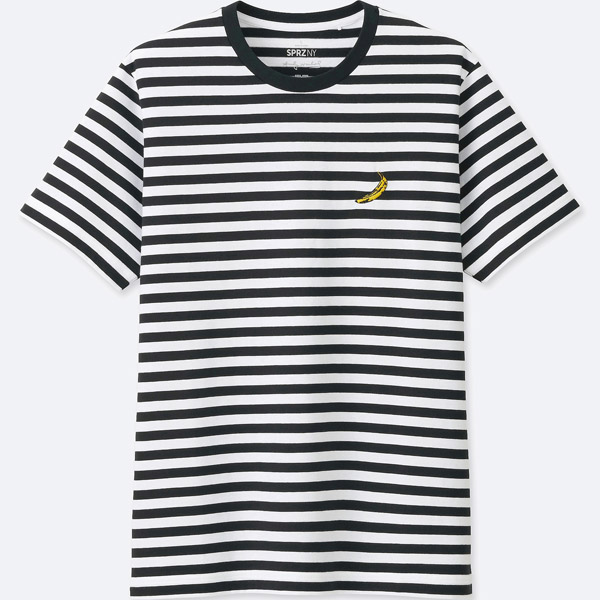 Note all articles are independently researched and written by myself. However, if you buy via one of the links it may be an affiliate and I may earn a small commission.
Part of the ongoing SPRZ NY art range, but I think the Andy Warhol striped t-shirt at Uniqlo is the star of the show.
This is actually one-third of a sub-range featuring the three main names from the SPRZ NY collection, those being Jean-Michel Basquiat, Keith Haring and of course, Andy Warhol.
Each of those icons of modern art has a striped t-shirt, with each featuring a motif or logo (take your pick) that sums up the artist. So if there are three, why am I picking out just one?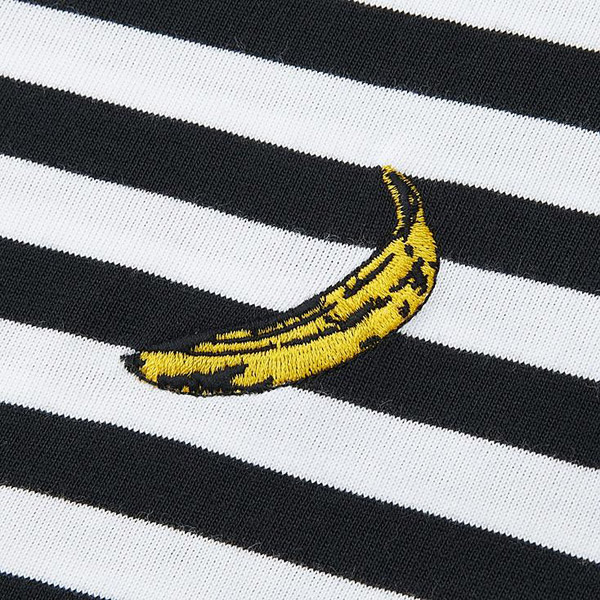 Well, for me, the striped t-shirt works best for Warhol. After all, Andy Warhol is one of the most famous wearers of the classic striped t-shirt and as such, the concept works so much better. But do have a look at those other t-shirts as well lower down the page.
For Warhol, we are talking the banana for the logo, based on the cover he produced for the classic and timeless Velvet Underground and Nico album. Small enough to notice without taking away from the t-shirt design.
It looks good and best of all, it's on the affordable side too. Grab yourself one for just £12.90. Should be an affordable Christmas gift for the art lover in your life too.
Find out more at the Uniqlo website