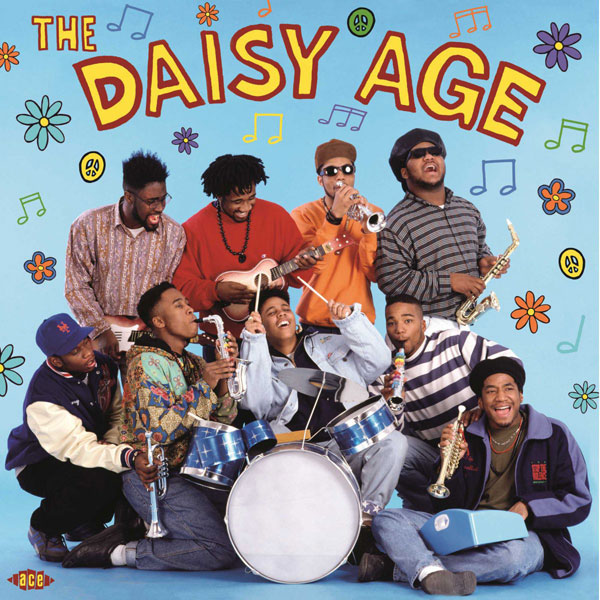 Note all articles are independently researched and written by myself. However, if you buy via one of the links it may be an affiliate and I may earn a small commission.
Remember when hip hop was happy and a little psychedelic? If so, you might be interested in the Daisy Age compilation by Ace Records.
This is a new collection, put together by Saint Etienne's Bob Stanley, covering something that sprung up in the late 1980s, mixing pop, R&B, hip hop and good vibes. Barely a movement, it lasted just a few short years but has left a lasting legacy, which you can check out on this new CD and LP collection.
Its look was loose clothing, dayglo colours and smiley faces, with the acts central to it being De La Soul and rising New York rap acts the Jungle Brothers and A Tribe Called Quest, all part of a growing collective called Native Tongues.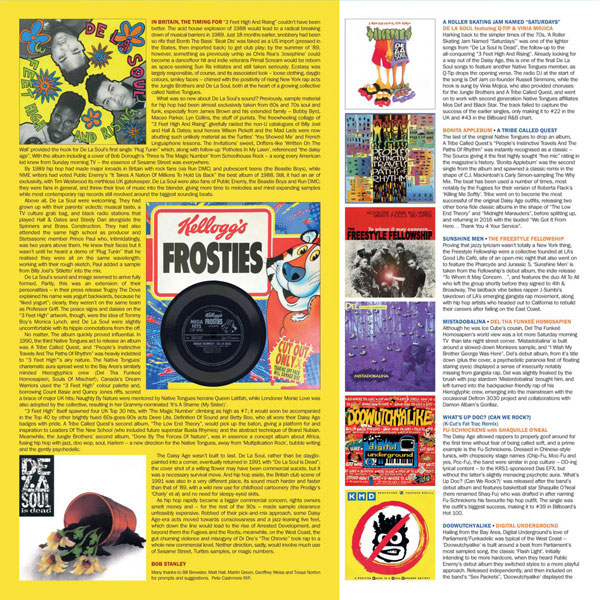 Of course, De La Soul's 3 Feet High And Rising was at the centre of it, but it wasn't all about that album and group. Which is just as well. All those samples have made this a difficult one to reissue in the past. The bands mentioned above were eventually joined by the like-minded Hieroglyphics crew (Del Tha Funky Homosapien's 'Mistadobalina'), Canada's Dream Warriors ('My Definition Of A Boombastic Jazz Style'), Naughty By Nature (who were mentored by Native Tongues heroine Queen Latifah) and Londoner Monie Love, best remembered for 'It's A Shame (My Sister)'.
As I said, it didn't last, but the legacy certainly did and this music is a statement of an era and still much-loved today.
The album is released on 30th August on CD and double LP, with both available for pre-order right now. There's a track listing below and if you want either, the price is £27.87 for the LP and £13.69 for the CD.
Track listing:
A Roller Skating Jam Named Saturdays – De La Soul Featuring Q-Tip & Vinia Mojica
Bonita Applebum – A Tribe Called Quest
Sunshine Men – The Freestyle Fellowship
Mistadobalina – Del Tha Funkeé Homosapien
Doowutchyalike – Digital Underground
Peachfuzz – KMD
Doin' Our Own Dang – Jungle Brothers
Mama Gave Birth To The Soul Children – Queen Latifah Featuring De La Soul
O.P.P. – Naughty By Nature
Where I'm From – Digable Planets
It's A Shame (My Sister) – Monie Love Featuring True Image
K Sera Sera – Justin Warfield
All For One – Brand Nubian
My Definition Of A Boombastic Jazz Style – Dream Warriors
The Choice Is Yours (Revisited) – Black Sheep
Ain't Nothin' But A # – Chi-Ali
We Run Things (It's Like Dat) – Da Bush Babees
You're Not Coming Home (Mase's Funkay Recall Mix) – Groove Garden
Note the vinyl version has two extra tracks.