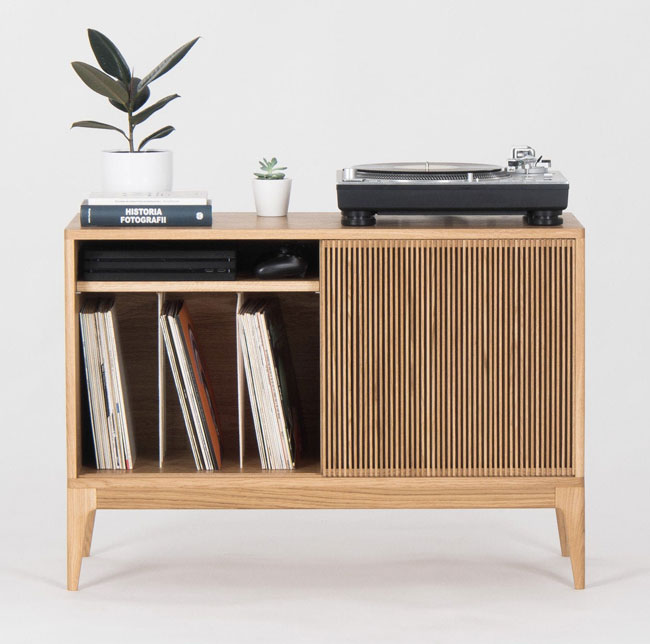 A lovely design. In fact, this retro record player stand and storage by Mo Woodwork has been shortlisted for an award.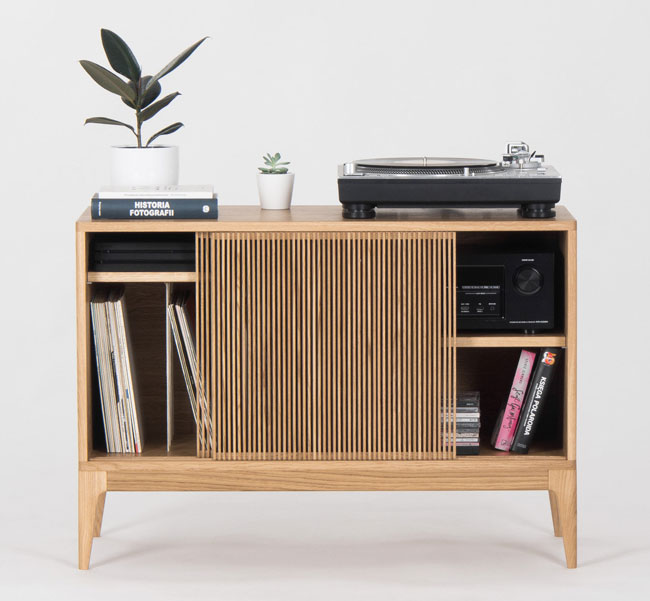 The award in question is one of the best interior design pieces on Etsy this year, which is quite an accolade in light of how many handmade designs are up there right now. Why has it been shortlisted? Well, just take a look at it.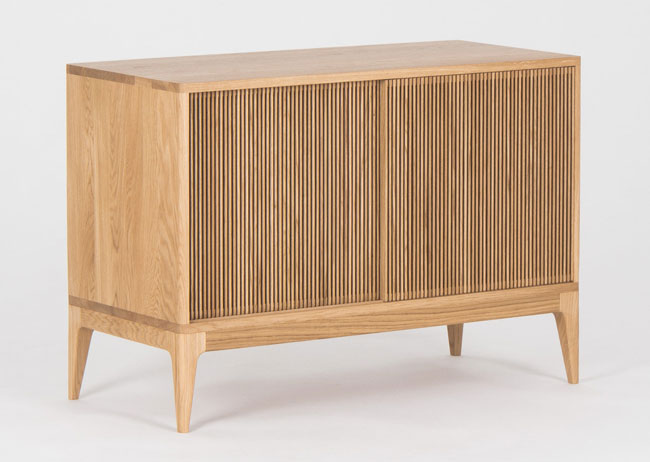 This is an ideal mix of form and function. As a piece of furniture, with the doors closed, this looks like an eye-catching mini sideboard. It might work like that for you. But in reality, you will need some vinyl to make it worth your while.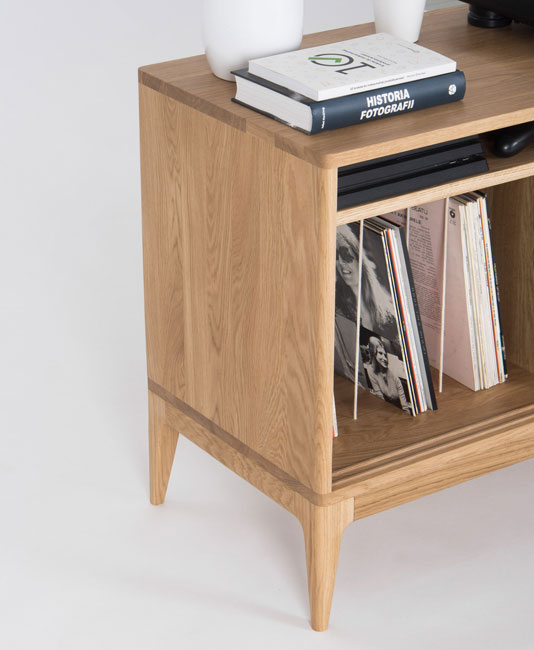 That's because this is a unit purpose-built for music lovers. A handmade unit produced from oak, the front is made of hand-cut slats from solid oak wood and thanks to its openwork geometric design, it allows you to control any audio devices behind those doors.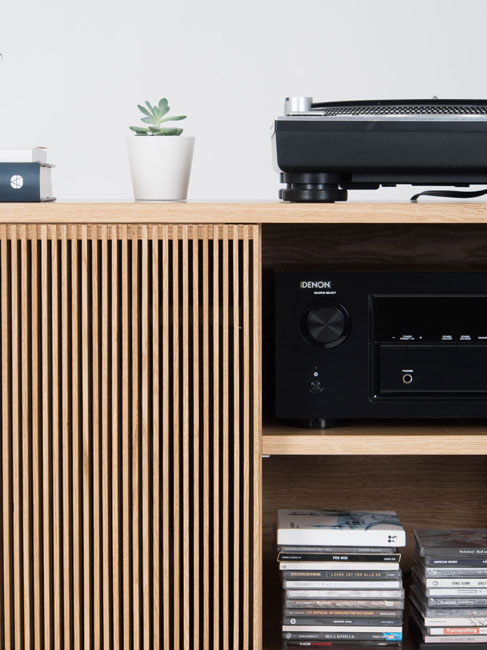 But there's more to it than that, The top has room for a record deck, the inside has shelving for separates and at the side of that, you have the dedicated vinyl storage section, courtesy of the built-in compartments.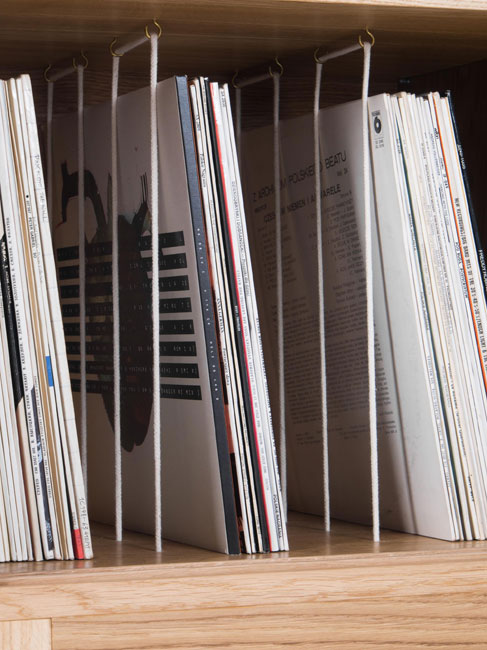 No, it isn't going to hold a huge collection of vinyl, but it looks like it will hold a decent amount. Certainly enough for most people or for your recent finds and loves.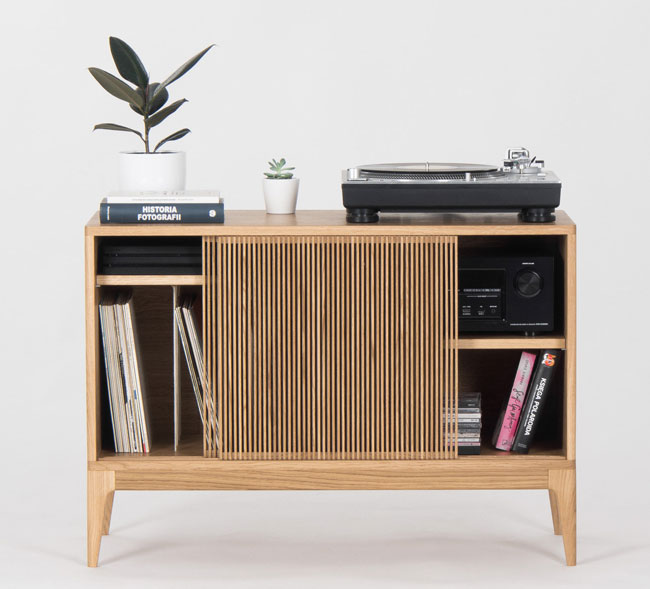 Of course, the design touches such as the subtly tapered legs and the slatted front are key selling points too, but this is aimed very much at the music lover, one who likes their music but doesn't want a pile of electrics on show and vinyl scattered around.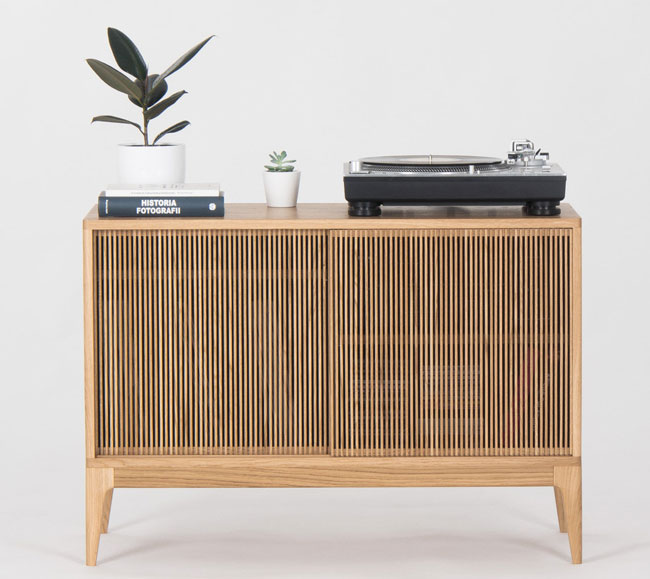 Note that if you don't like oak, a darker American walnut version is available, but it is a bit more pricey. But if you are happy with oak, you can get one of these £1,348.59. Note there is a turnaround time as each one is personally made for you.
Find out more at the Mo Woodwork website
Note that Mo Woodwork makes plenty of other interesting retro designs. In fact, I featured their midcentury modern computer desk in my top 10 retro home office desks round-up recently.