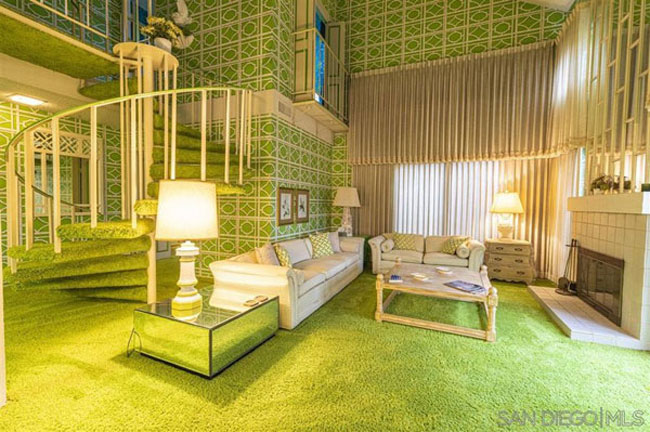 Note all articles are independently researched and written by myself. However, if you buy via one of the links it may be an affiliate and I may earn a small commission.
This 1970s time capsule house in Ramona, California is really something, especially if the colour green works for you.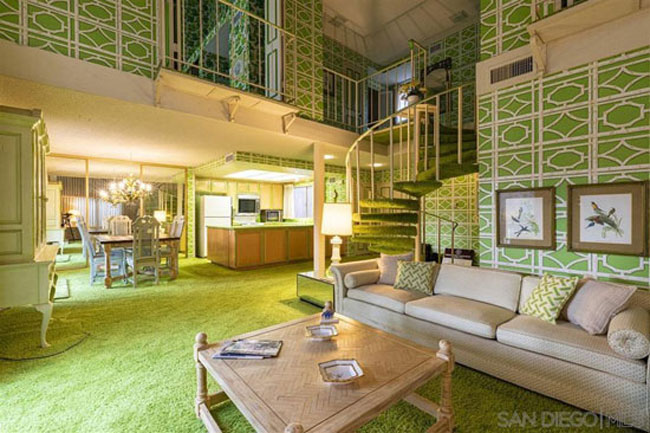 OK, it isn't all green, but that's certainly the dominant colour in this one. This is the kind of house where pairs of sunglasses should be handed out at the front door.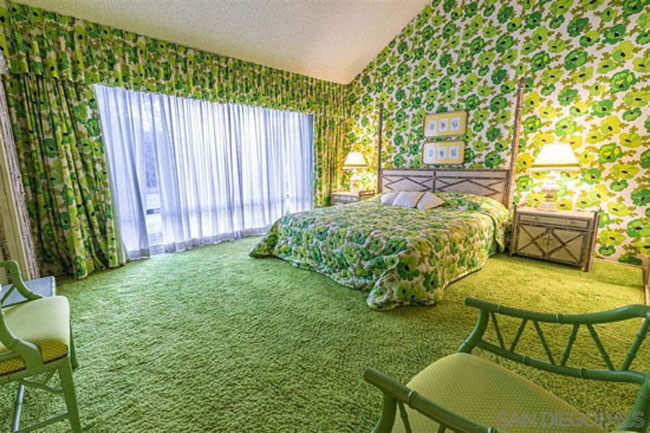 It looks so different from the outside. A house you might not give a second glance to if you drove by. But the inside is a complete contrast. In fact, there couldn't be more of a contrast between the two.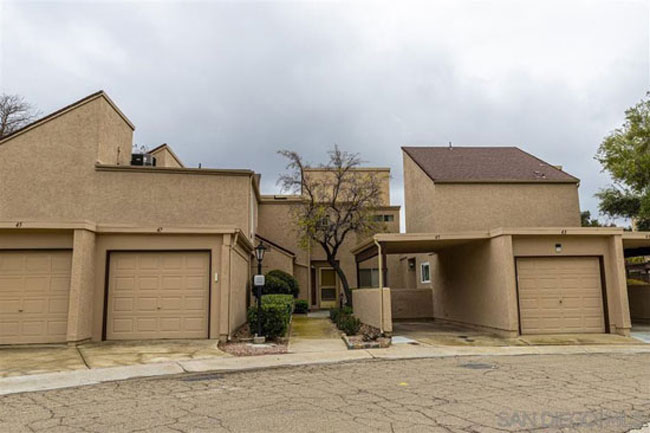 The kind of finish you would imagine being a showcase in an early 1970s interiors magazine. But not the kind of finish you would expect to see transfer to a 'real' house. That's what happened here though, with the house turning everything up to 11 and turning pretty much everything in sight green, right down to the shag carpets, back in 1974.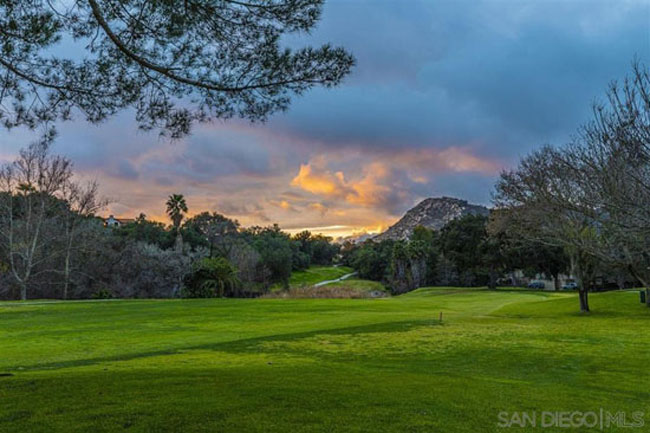 When they did it, they must have loved it too because very little has changed since this was constructed and fitted out. Even the magazine on the coffee table is decades old. Which makes me wonder if anyone has lived in years? Maybe, maybe not. It all adds to the mystery.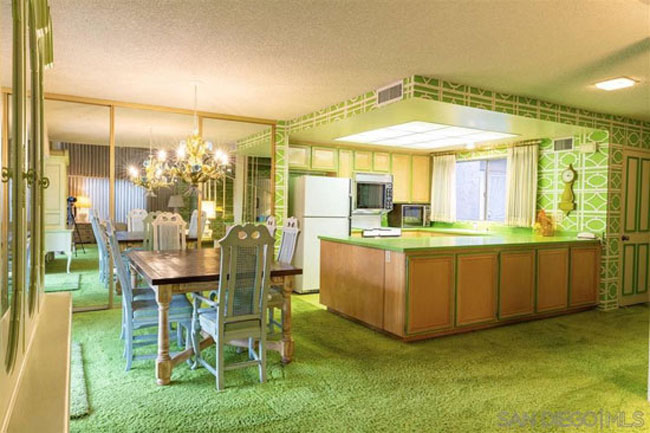 Of course, you can change it, but why would you want to? The finish here is the selling point. Yes, the setting is great (on a golf course no less) but the architecture is pretty mundane. Without all that colour this is just another house.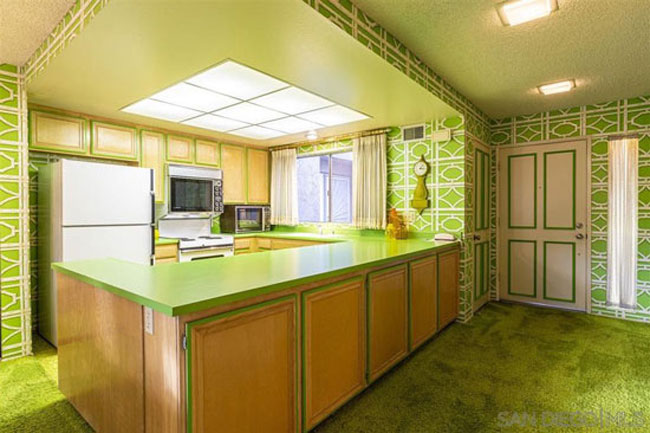 With it, this is a quirky, retro, even kitsch place to spend some time, as well as a potential retro Airbnb (should local regulations allow it) and maybe even a film or TV set. So let's hope someone sees the positives and doesn't just rip everything out.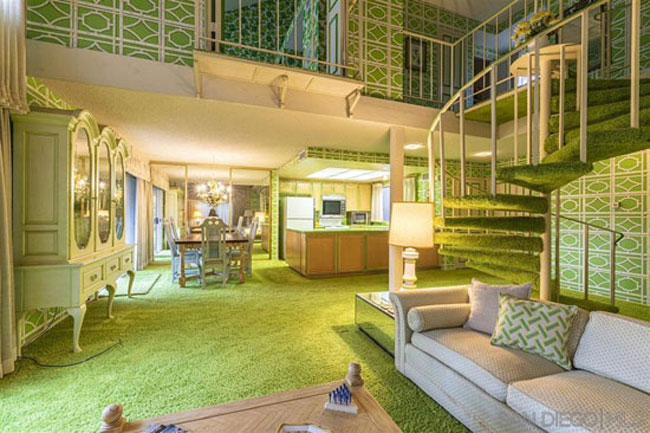 That would include those shag carpets, not to mention the spiral staircase, the rather unusual wall coverings, the green kitchen and its vintage appliances, the equally bold bedrooms, a bathroom that also caught the green bug and a plethora of '70s fixtures and fittings scattered around.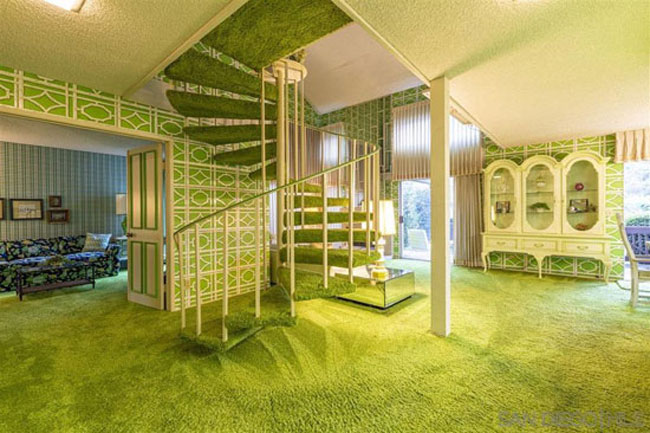 If you are planning on living here, the house offers 1,847 sq. ft. of living space and sits within eight acres of land. The focal point of it all is the double-height living room and its spiral staircase, along with a dedicated kitchen area and a dining room.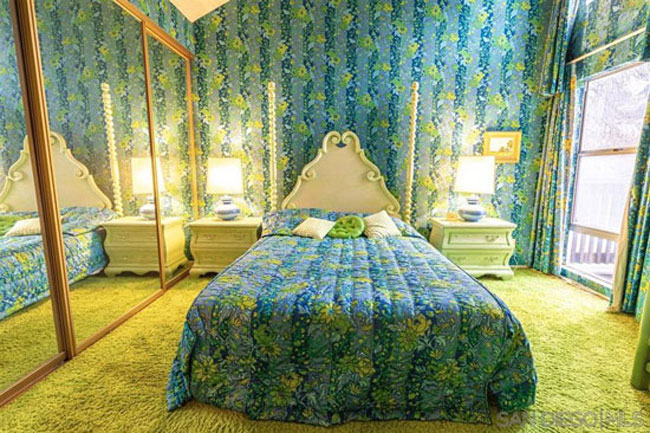 Further along, there are three bedrooms and three bathrooms, a gallery that overlooks the living room, a detached garage and a covered carport. More photos and a layout can be found on the agent's website if you need them and of course, you can talk to the agent there too if you are serious about the place.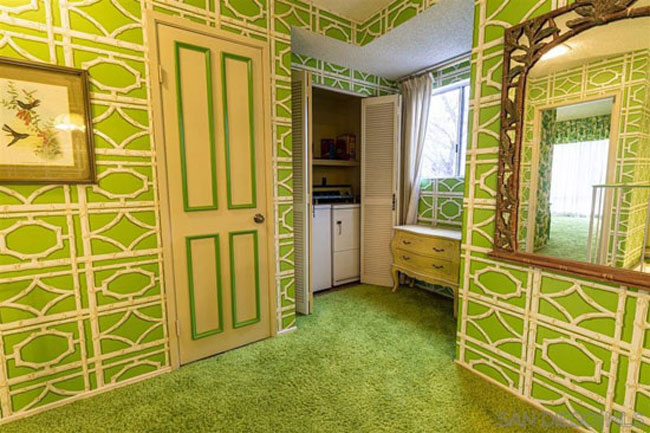 If you do want to move in, $375,000 is the asking price, which is £290,000 at today's exchange rate.
Images and details courtesy of Realtor. Please visit the website for the full details.
Via WowHaus