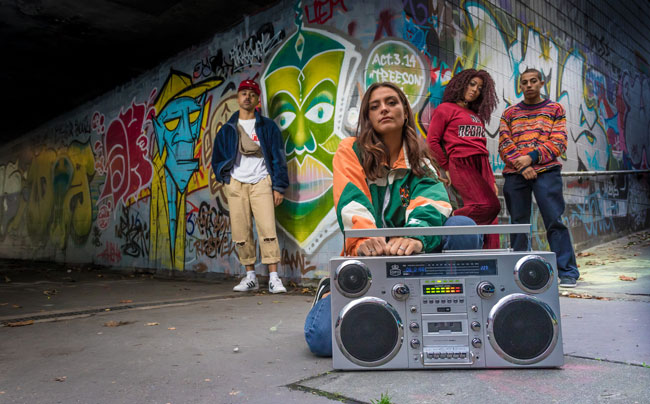 Note all articles are independently researched and written by myself. However, if you buy via one of the links it may be an affiliate and I may earn a small commission.
It has the 1980s look, but the GPO Retro Brooklyn boombox offers some more contemporary touches behind that vintage facade.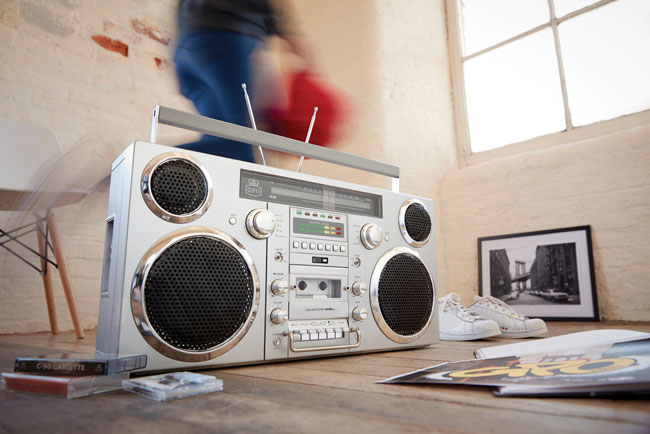 Although let's be honest. The vintage look is the calling card for this portable music system. If you miss the idea of carrying around a large sound system, whether that's room to room or out and about, this is probably the audio kit for you.
And if you do carry it around, it will catch the eye. The speakers, the radio tuner, the lights, the VU indicators, it's retro heaven. Love all those little switches and dials too.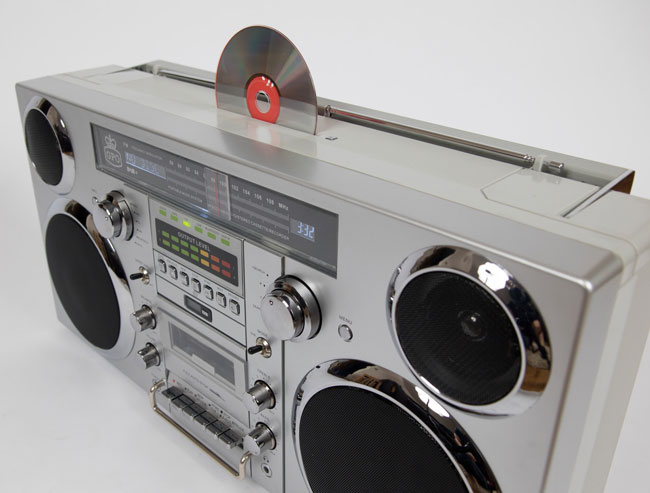 Of course, it plays the radio and plays your cassettes, as well as records to cassette. The latter being important right now as a resurgence in 'cassette culture' hasn't been matched with a lot of kit on the shelves. As a rule, cassette playback means vintage kit. It is still quite rare to see new kit for your tapes.
As for the radio, FM reception has been added to modern-day DAB. But that's not the only addition from beyond the 1980s.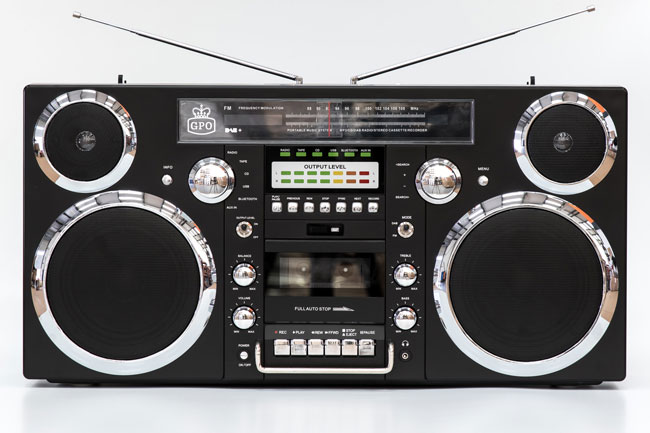 Hidden within this vintage-style shell is Bluetooth connectivity for smartphones and tablets, a rechargeable lithium battery (for real freedom), a top-loading CD player plus USB playback and recording. So quite the modern unit if you scratch the surface and definitely an audio all-rounder.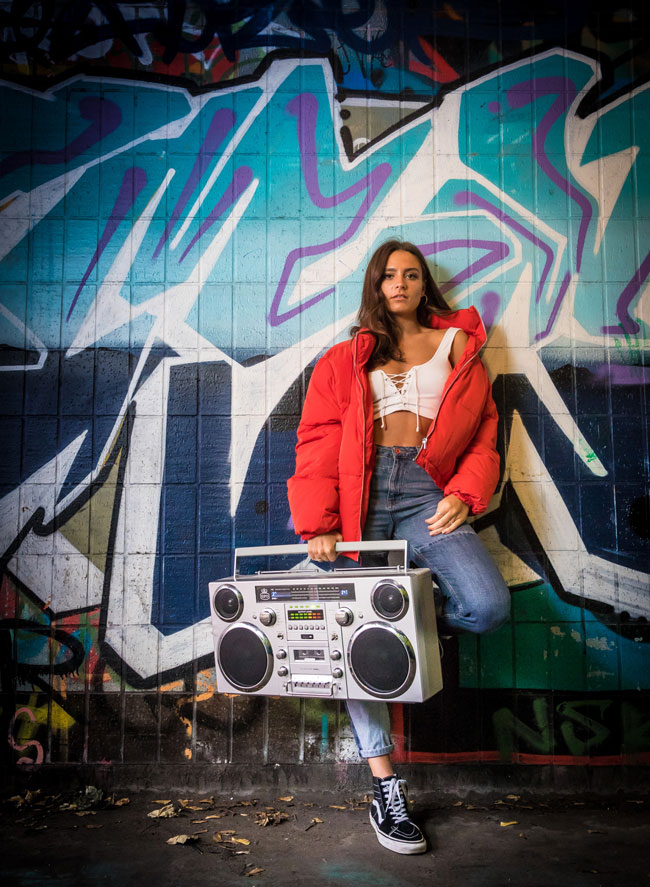 The output is courtesy of 2 x 40-watt speakers, there are ports for headphones, a microphone and more plus a couple of aerials to get the radio reception just right. It does pretty much everything but play your vinyl!
Ok, in a world of streaming music it might not be for you. But if you have old cassettes and CDs you want to play or you just like the idea of this adding a 1980s vibe to a room, this could be the audio system for you.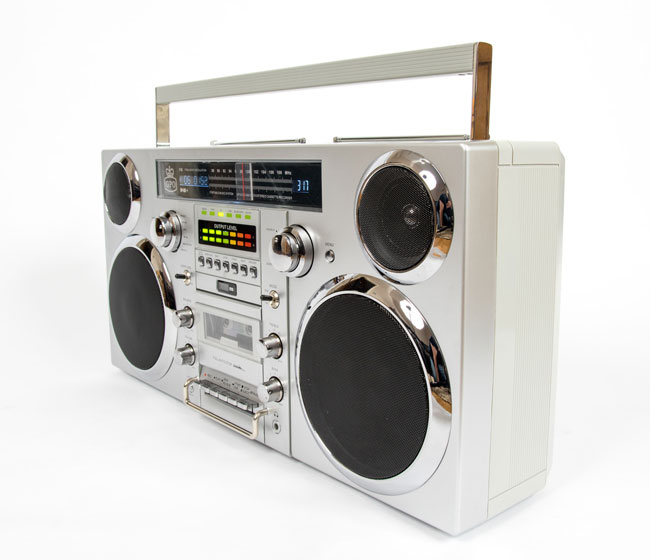 It's available in silver (my personal favourite) and black, with the unit selling from £210.