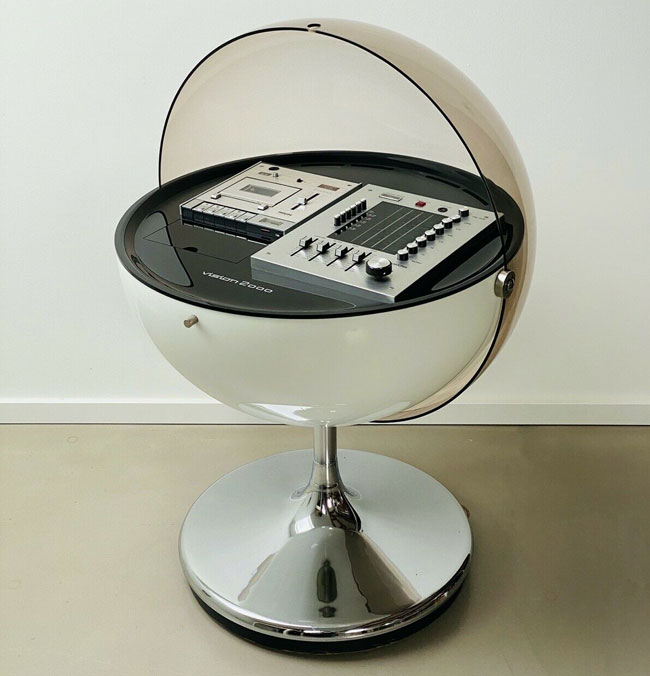 Note all articles are independently researched and written by myself. However, if you buy via one of the links it may be an affiliate and I may earn a small commission.
This is just amazing. Wonderful to look at, this 1970s Rosita Vision 2000 space-age audio system also plays your tunes.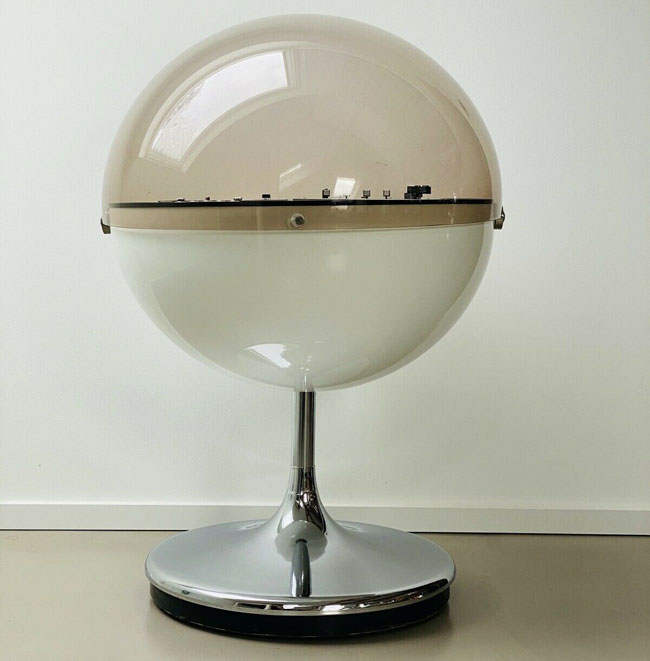 Well, it plays them in a distinctly 1970s style. Like the Rosita Commander audio system I featured not long back (and also for sale via eBay) this has the looks of something from the future, but the technology that is very much of a bygone era.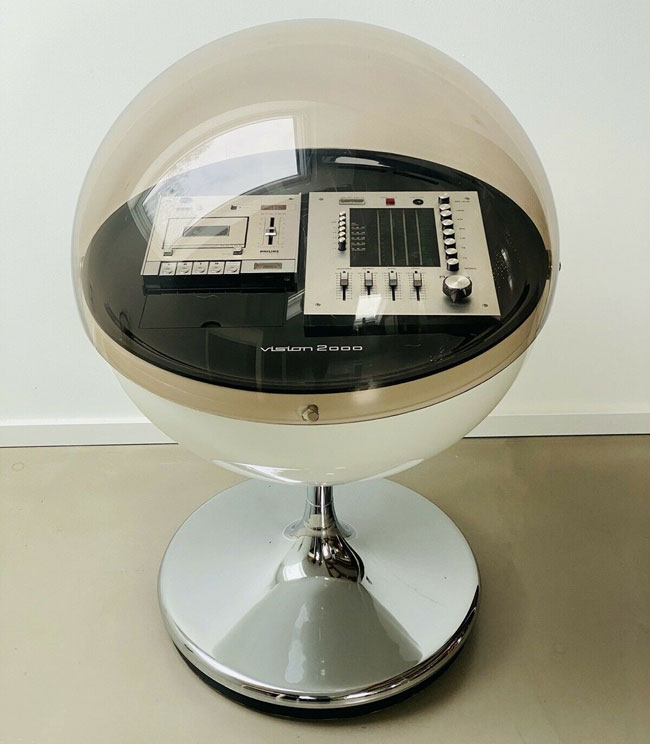 That technology is a radio receiver (and NOT one that picks up DAB) along with a Phillips cassette player. That's it. But you are not buying this to play your CDs and stream Spotify. You are buying this as a piece of stunning 1970s space-age design.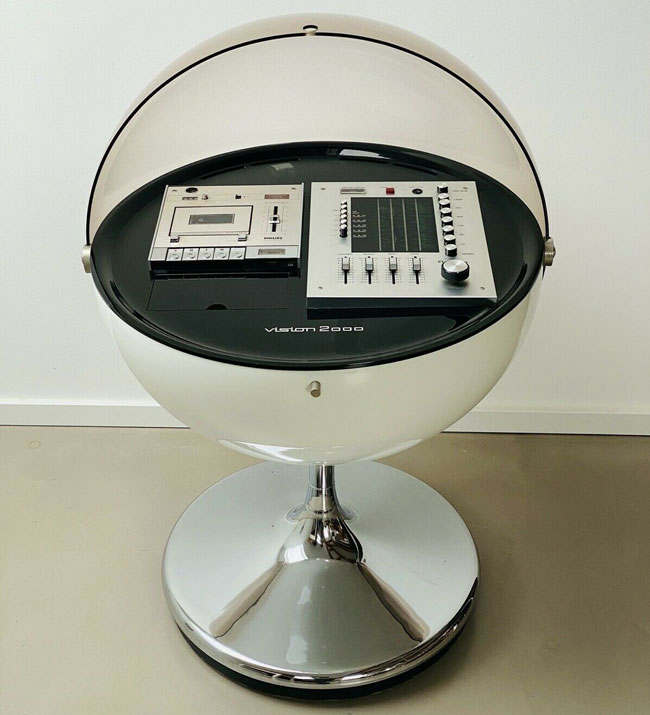 The look is the work of Thilo Oerke, with the UFO-inspired design featured in various collections and numerous books on 20th-century design. It's a classic of its era and an appreciating classic. Not many of these tend to appear for sale.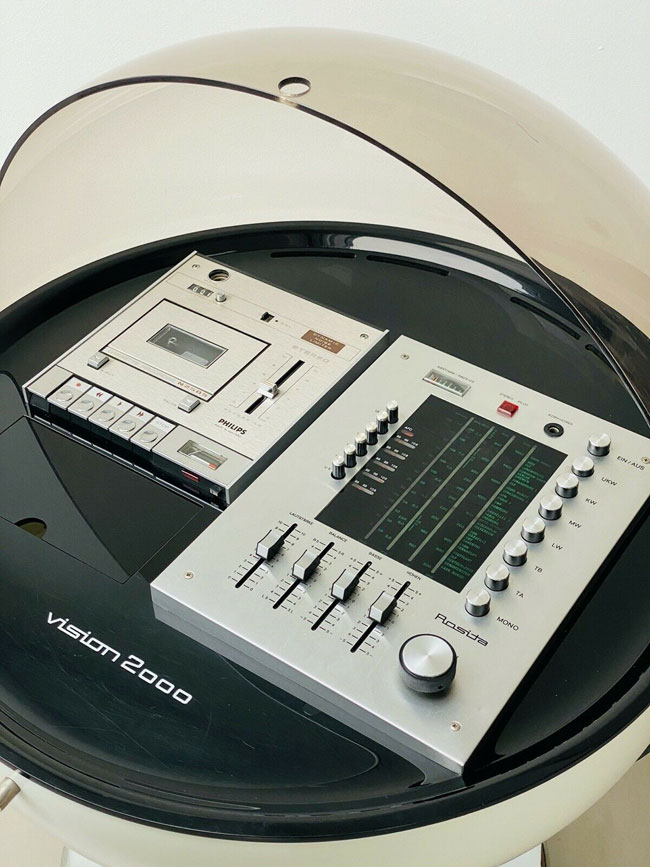 But this one is and it looks to be in pretty much original condition. A chrome tulip-style base supports a white painted plastic body, which in turn holds a see-through plexiglass lid that protects the inner workings.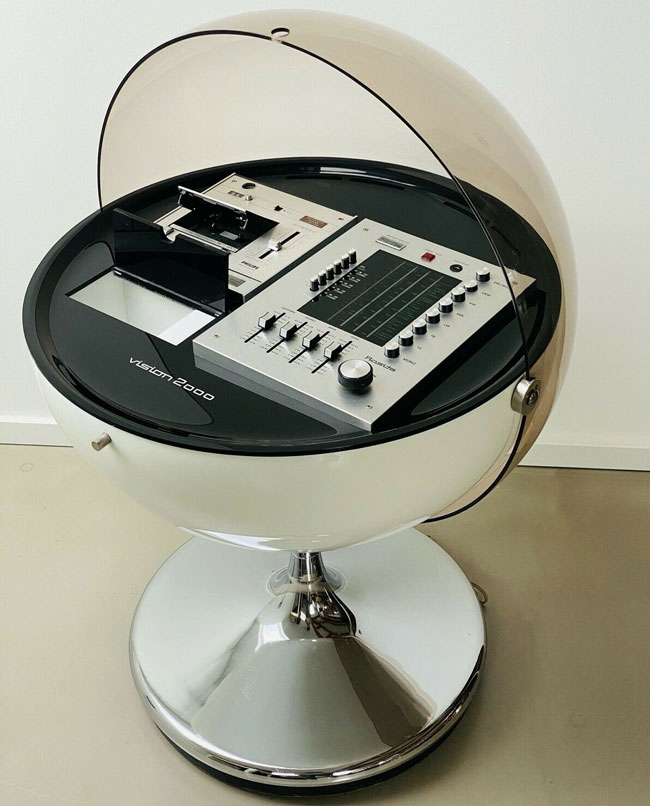 The inside is a black plastic base with the metallic cassette player and radio within, as well as all of those lovely buttons and controls that only add to the futuristic vibe. I wish someone still made audio systems like this. Alas, this is and perhaps will always be something that only the 1970s offers.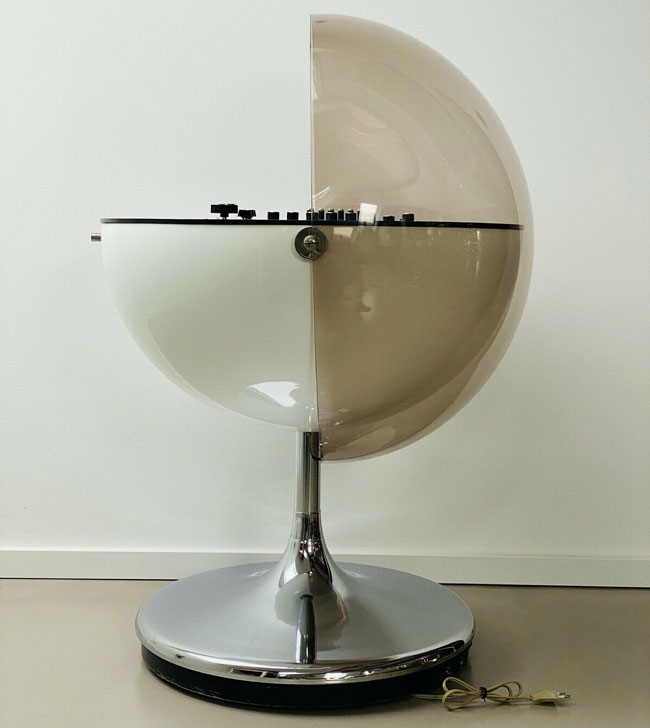 There is connectivity, but that looks like slots for the speakers – up to four can be connected at once if you want your cassettes to fill the room with sound. I'm sure you still have cassettes. Most of us have at least some kicking around. But if you don't, eBay offers plenty of classics for modest money.
Note that it has been tested and it is fully functional and free of any damage. No obvious repairs either.
You know what I'm going to say next. This isn't a cheap option, even if its musical output is limited. A design classic, if you want it on your home the 'Buy It Now' price is £5,425. But the seller will take an offer.