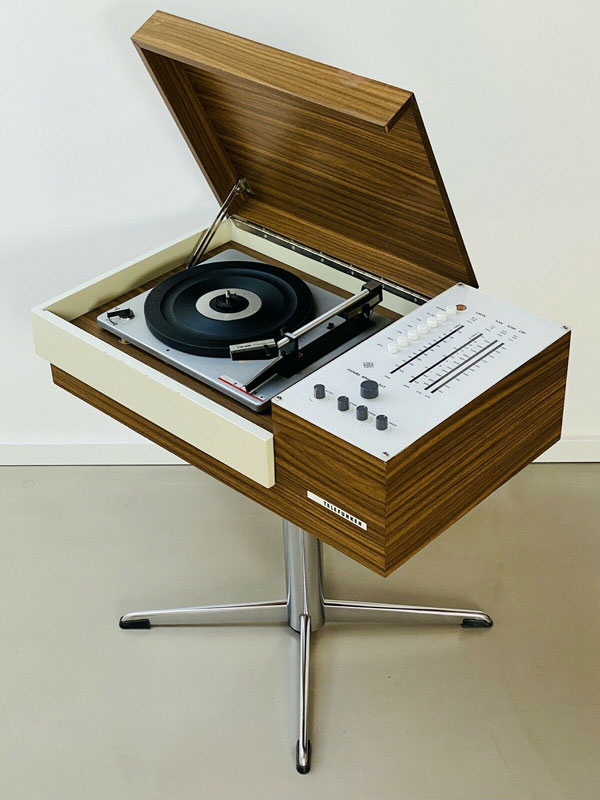 Note all articles are independently researched and written by myself. However, if you buy via one of the links it may be an affiliate and I may earn a small commission.
Looking for something midcentury modern for your vinyl? Check out this 1970s Telefunken Rondo Stereo 101 audio system on eBay.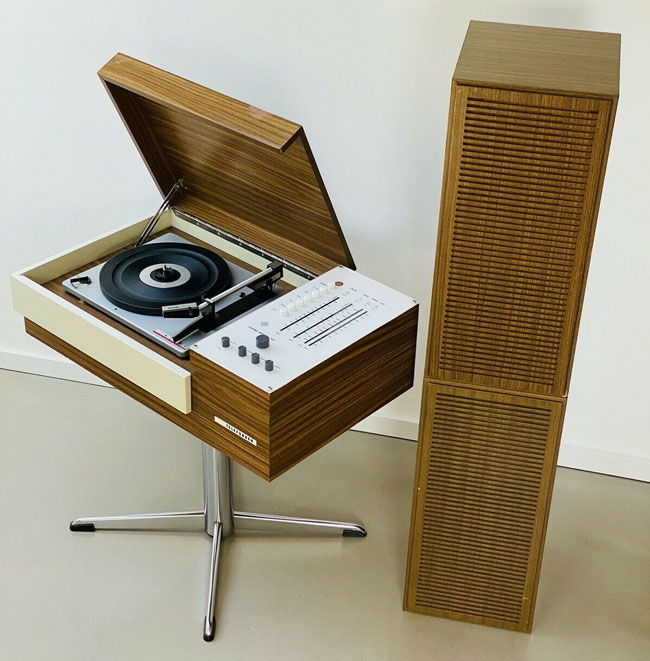 It is a dream of a design and something of a rarity. You are unlikely to see this in the shop window of your local vintage design store. And if you did, it might not be in the kind of condition this one is. This is why I am giving it centre stage.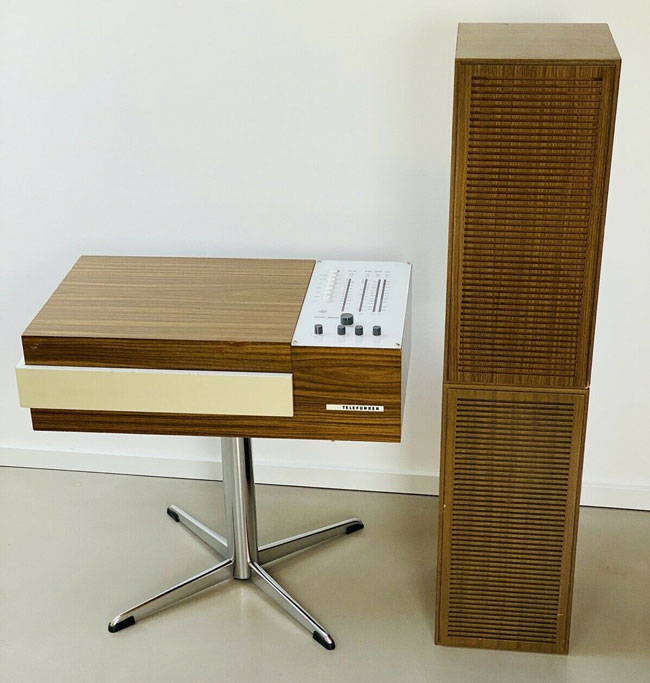 Just look at it. Stylish, compact and as much a piece of interior design as it is a piece of technology. It marries the two perfectly. Designed so your record player matches up with your vintage coffee table and sideboard. Which is no bad thing.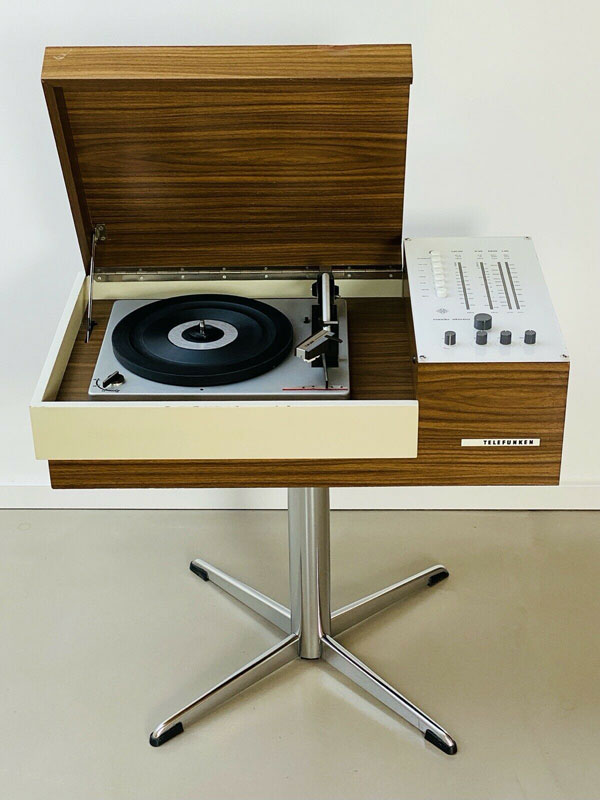 Of course, this German audio system isn't quite so compact once you get up the speakers. Those are included too and as you can see from the photos, the 'Klangbox' speakers are substantial pieces of kit in their own right. But again, with an aesthetic very much of the midcentury modern era.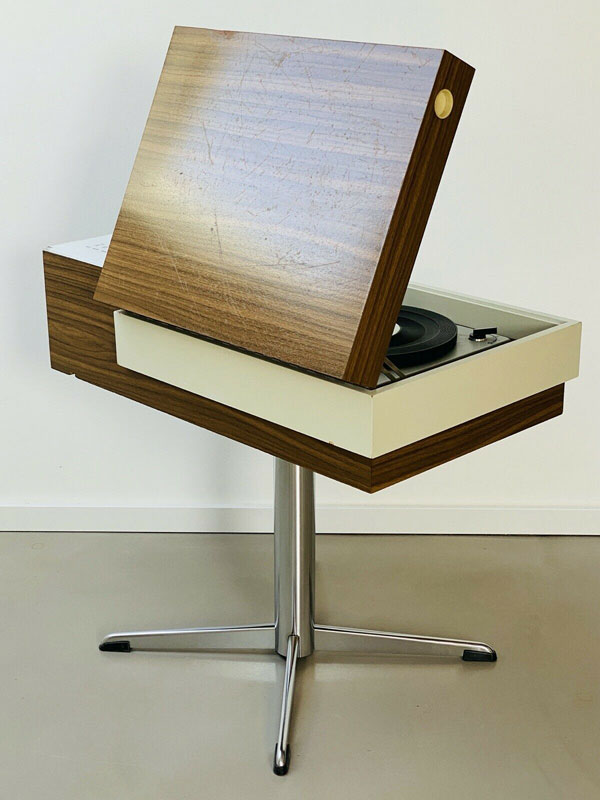 Ok, so you get the idea. It looks good with the wood, cream and metal finish and especially with the chrome star base. But what does it do? Well, almost everything you would expect of a hi-fi system of the era.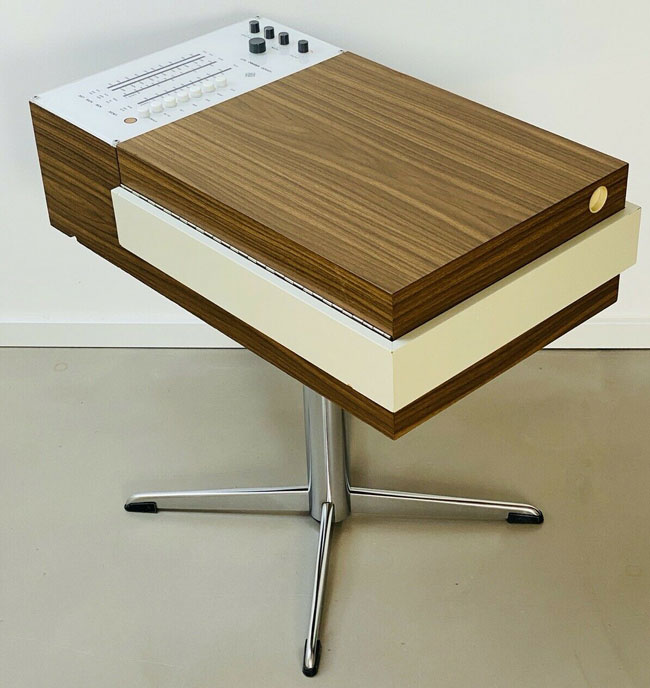 Sadly, there's no option for cassettes or 8-tracks (if you still have either of those). But there are options for vinyl spinning and listening to the radio.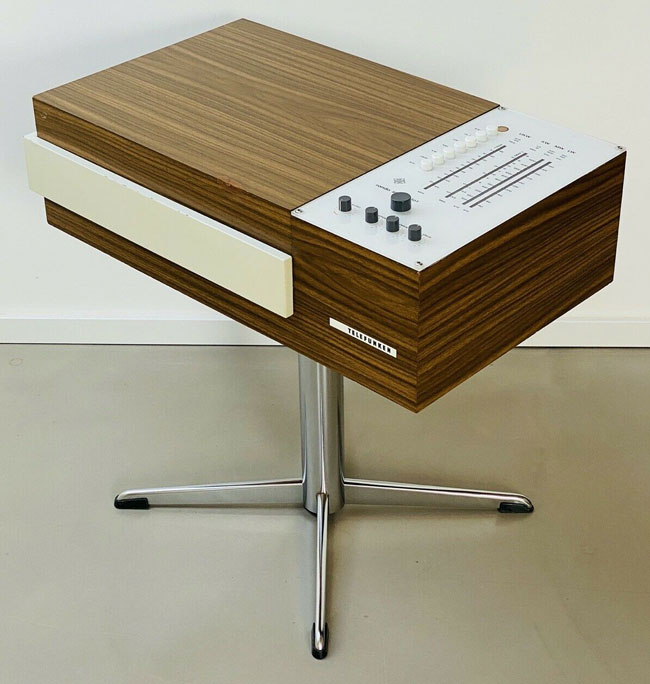 The record player has automatic loading and plays 16, 33, 45 and 78 rpm. Not that you'll likely need the ones at each end of that spectrum. But if you ever do, they are there.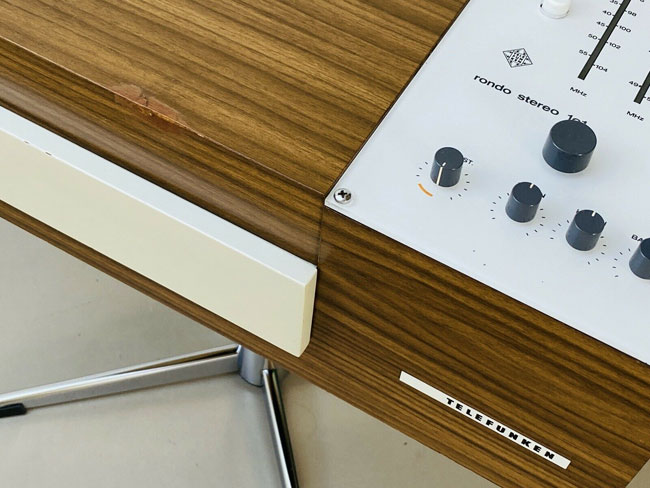 The radio shows four different wavebands, with some Dieter Rams-like controls for the volume and tone underneath. That's about it really. Well, apart from the output.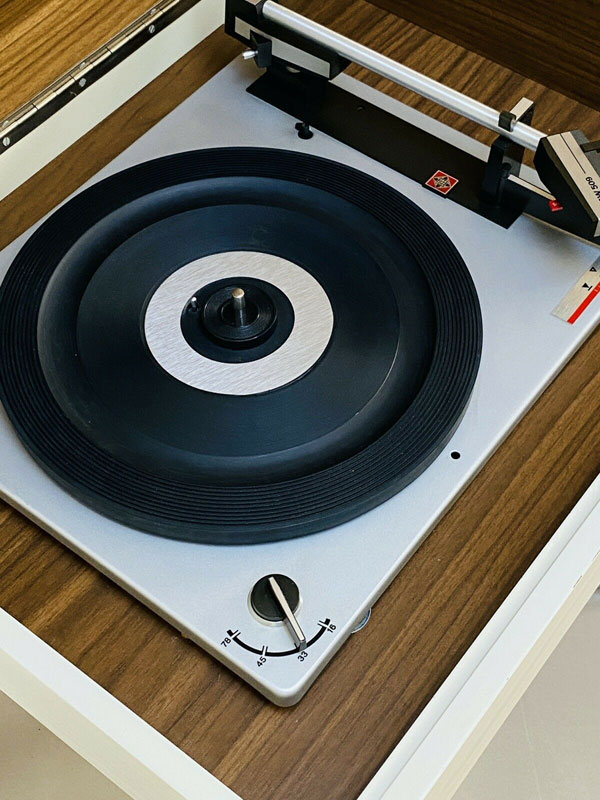 The seller says that you get around 50w of output out of the unit and speakers, which should be more than enough to keep the house filled with music. Hardly surprising in light of the speaker size.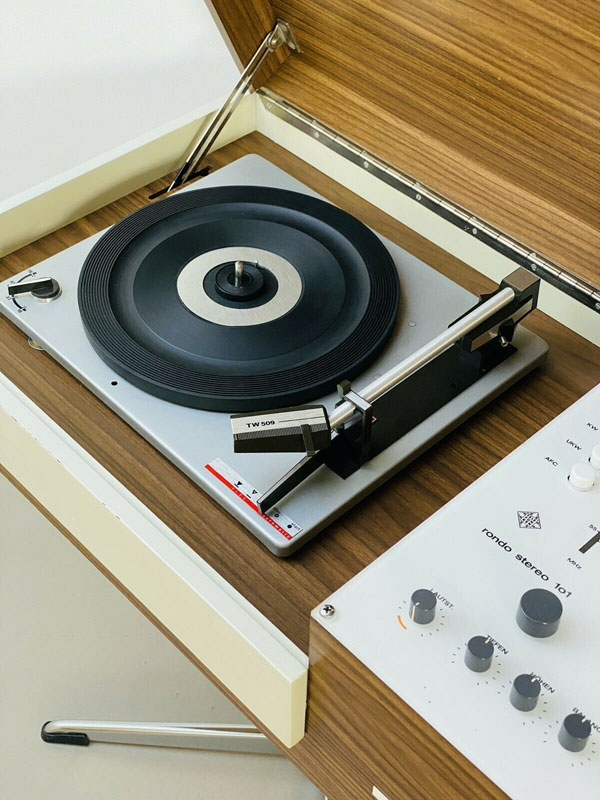 Oh, one other thing, which is the condition. That's down as 'used but perfect working condition', with 'some scratches and nicks' but 'no dents'. So pretty much as you would expect from something around 50 years old.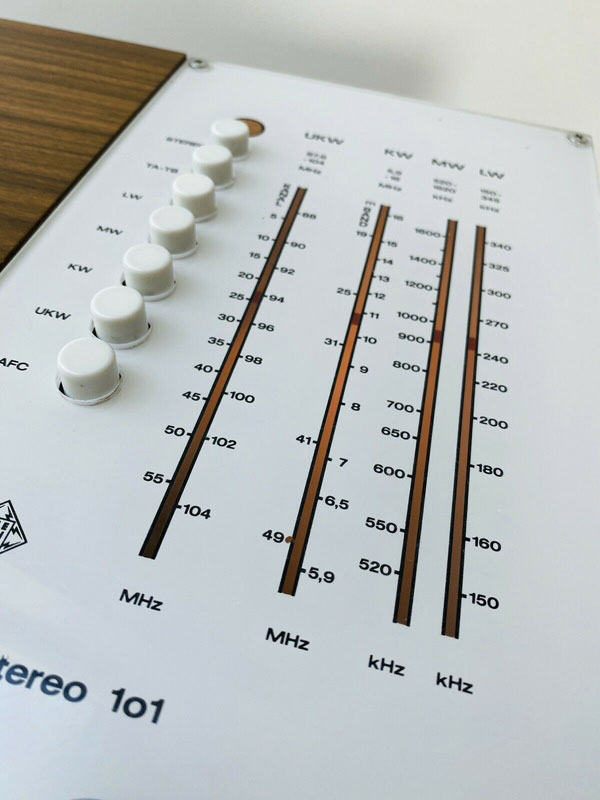 Of course, it doesn't come cheap. If you want this audio system in your retro home then you are looking at a 'Buy It Now' price of £3,799. Alternatively, they will entertain lower offers if you want to try that.