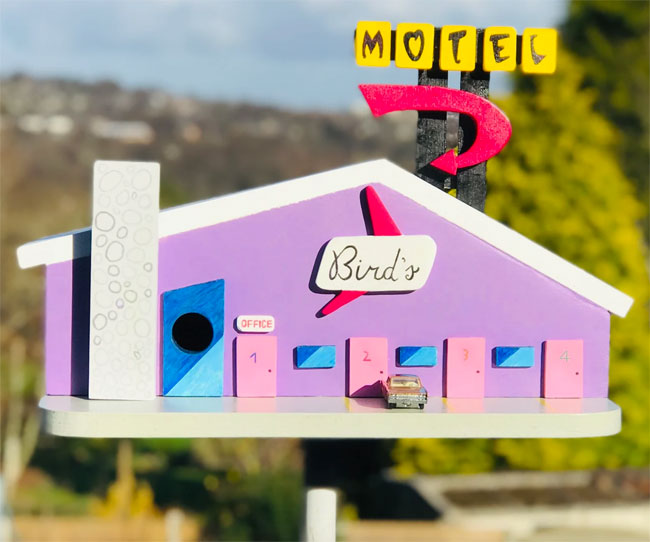 Note all articles are independently researched and written by myself. However, if you buy via one of the links it may be an affiliate and I may earn a small commission.
The attention to detail within these midcentury modern birdhouses by Fledgling Designs is a joy to behold. Well priced too.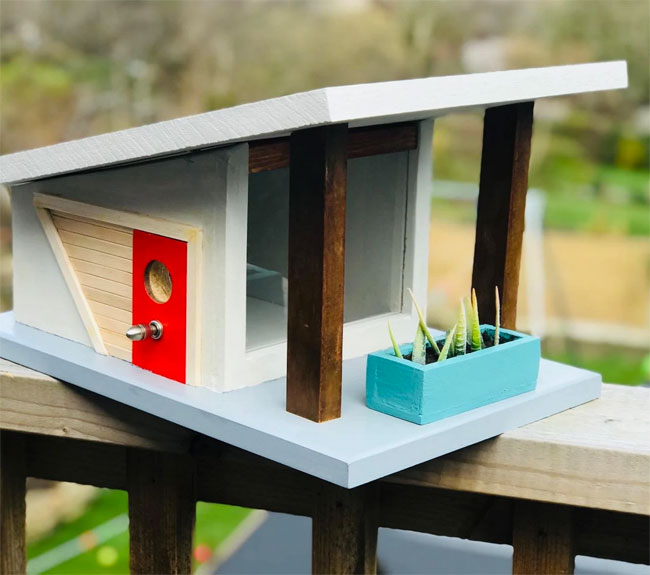 And we are coming up to birdhouse season now too, so the perfect time to give them a mention. Although with each one being handmade, you do need to allow a little time to get one. But I suspect each and every one will be worth the wait.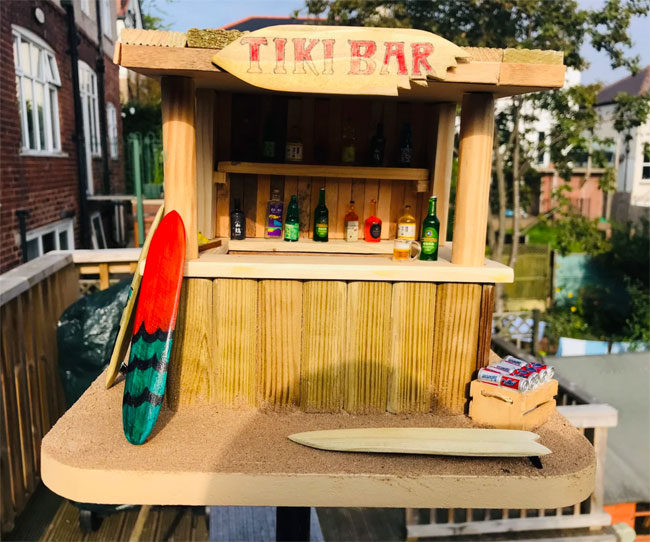 There are different designs available, from the more simple piece to something a little more complicated. And yes, I am talking about the midcentury modern America motel design at the top of the page, which is a work of art. Honestly, I would be scared to use it in the garden in case any of that wonderful detail fell foul of the elements. Although with exterior varnish, they should be fine as long as you give them an annual top-up.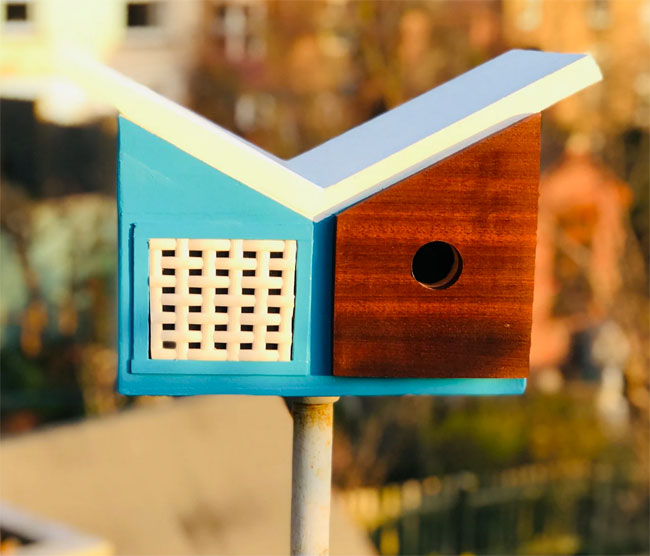 But not everyone will want something so complex. There are various other designs to order that go a little more simple and have a charm of their own because of that. Have a look at the images on the page to get an idea of the designs on offer right now by Fledgling Design.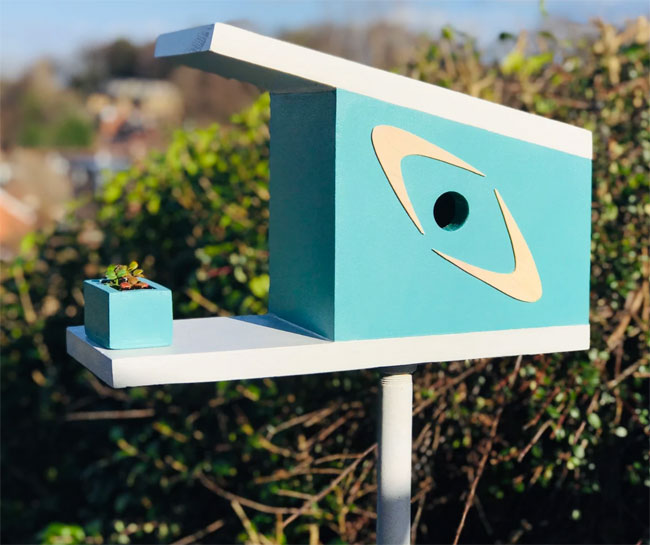 Even the more simple designs have details you wouldn't expect. The modernist birdhouse, for example, has a plexiglass picture window revealing a Bridget Riley print on the back wall as well as fake snakes head plants in the planter at the front. I love that kind of small touch. It makes a design. Those little cars parked outside too. Nice.
Did I mention that you can get a fully-stocked tiki bar birdhouse too? Well, you can and it;s a thing of beauty.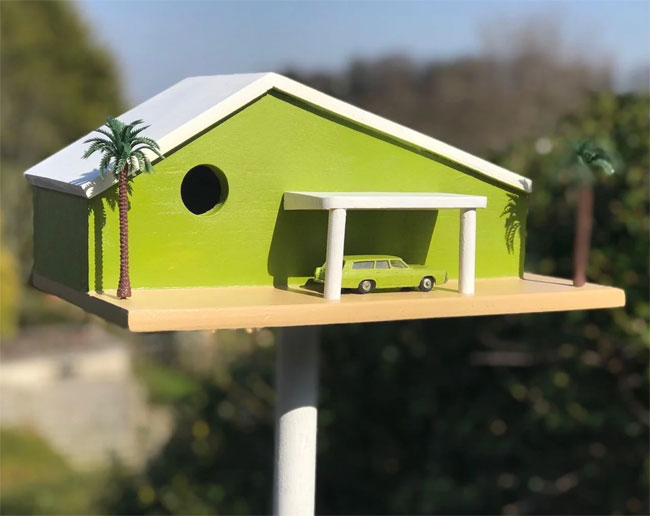 As I said, have a look at the other designs and have a look at the maker's page too, as you get a much better idea of the little touches within and outside each one from there. I suspect these will prove very popular so get in early if you want one for your garden as the weather improves.
As for price, you are looking at anything from £35 to £85. So perhaps not as pricey as you might expect.