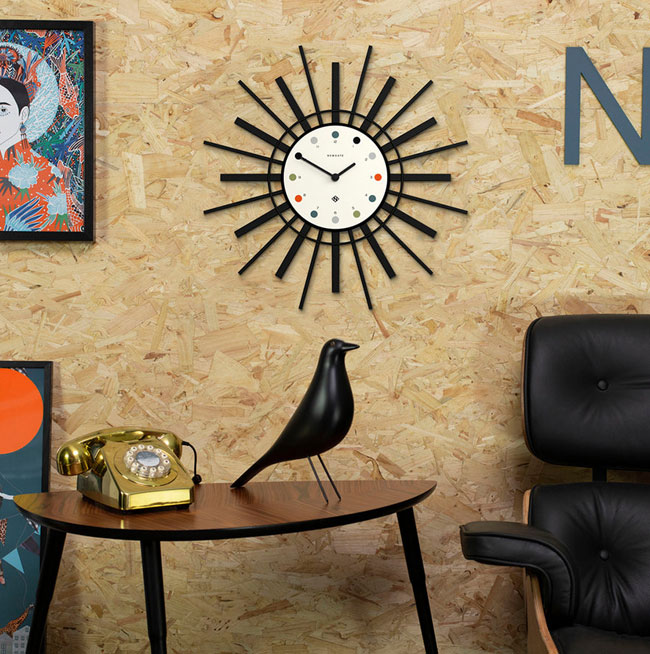 Note all articles are independently researched and written by myself. However, if you buy via one of the links it may be an affiliate and I may earn a small commission.
Love a sunburst clock, so the Newgate Stingray sunburst-style wall clocks are right up my street. Especially as they tweak the concept a little.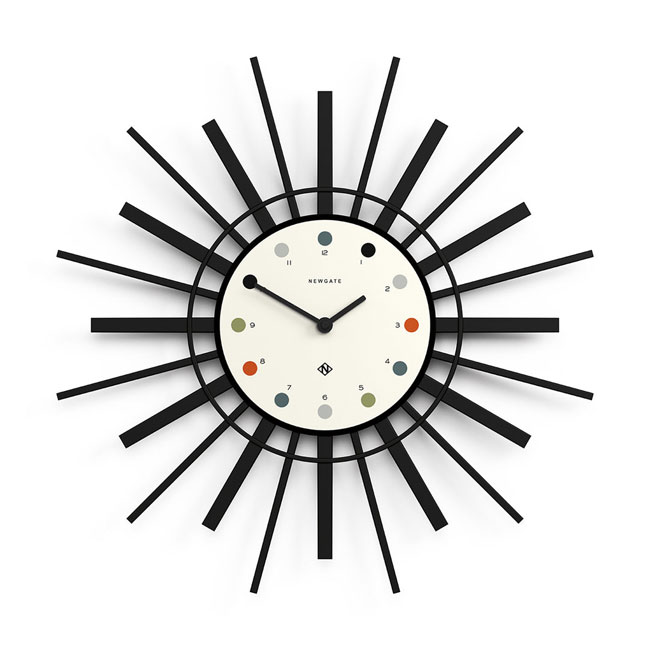 I actually did a top 10 sunburst clocks round-up a whole back and looking at it now, that three-year-old round-up probably needs an update. If I did do that (and I will) then this new design from Newgate would make the cut.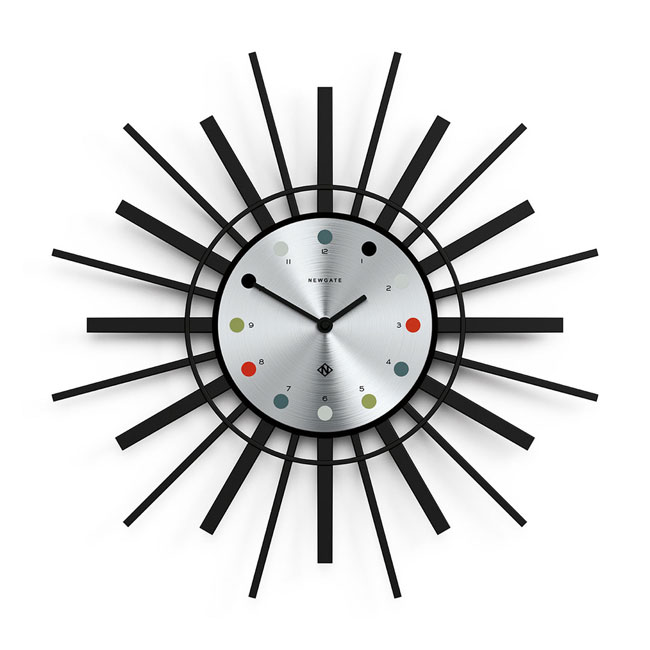 Newgate makes some wonderful retro clock designs and if you want something retro that doesn't hit the price heights of a designer reproduction, the range is always worth a browse. They do a more traditional sunburst design called the Pluto if that's what you want. But if you fancy something with a less obvious face, have a look at this one.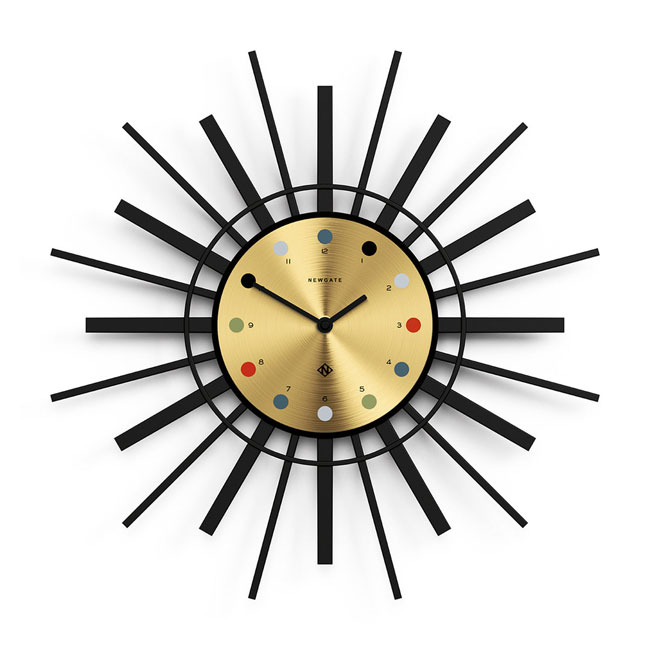 The Stingray is available in four shades and keeps the sunburst shape, as you would imagine. The difference is that Face, which modernises things a little (rather than actually being modern). You see, the problem with a lot of Sunbursts is a very traditional face. Not with this one.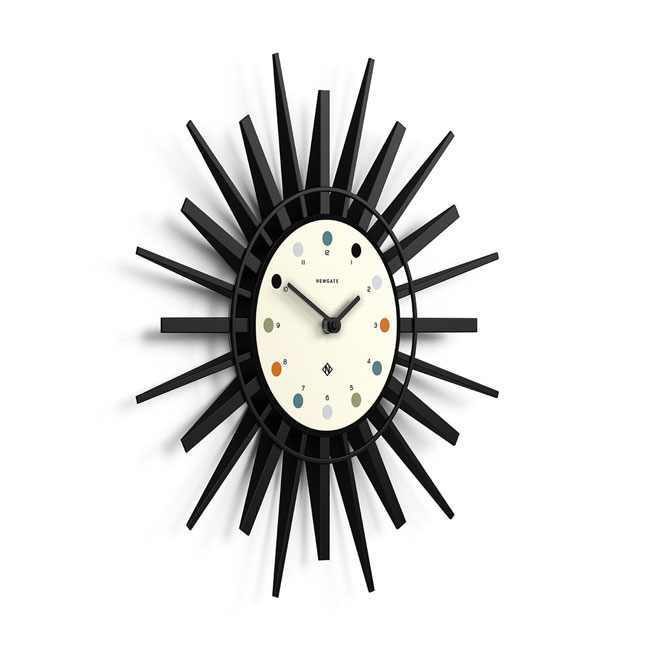 This is a simple/modern face, with colourful dots under the numbers and contrasting hands. If you want traditional, of Pluto. If you don't, have a look at this.
The clock has an acrylic case, aluminium face and a Quartz 'silent-sweep' movement. So no tick, but a faint 'whir' when in a silent room. That's powered by a single AA battery.
Want one? All colours are available now, each priced at £69.