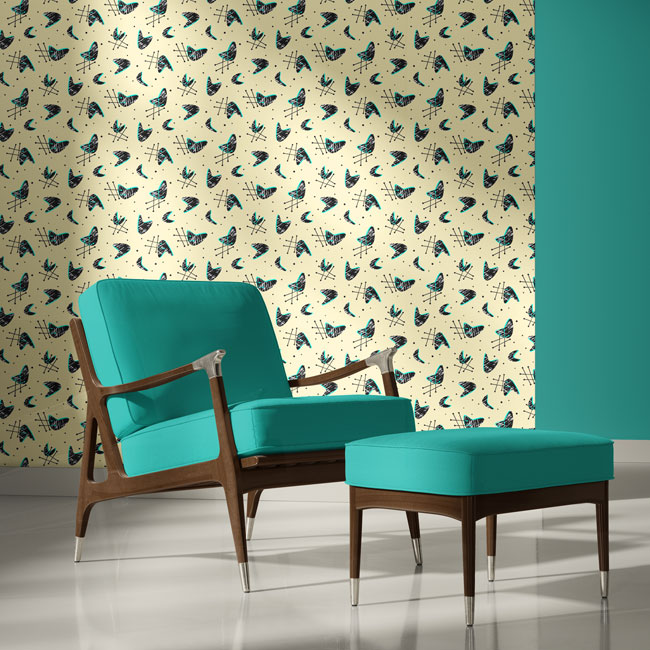 Note all articles are independently researched and written by myself. However, if you buy via one of the links it may be an affiliate and I may earn a small commission.
Looking for a 1950s vibe for your home? Check out this midcentury modern wallpaper by 20th Century Cloth.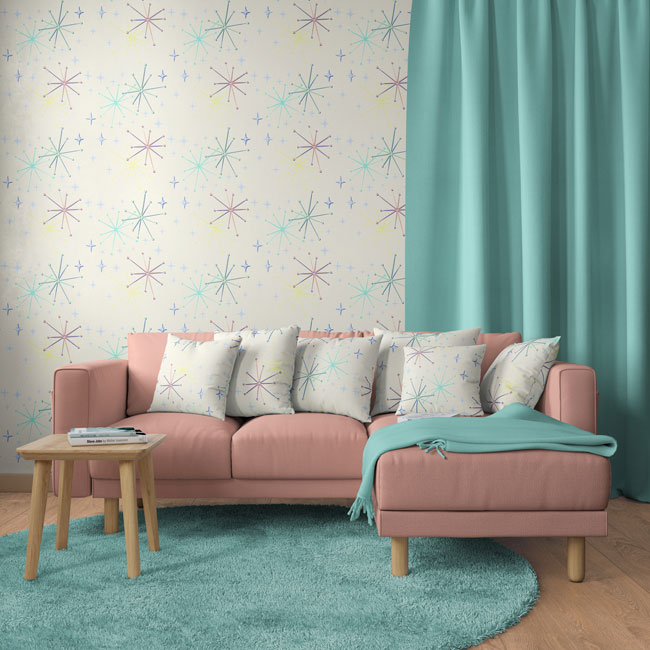 If you know the name it's pergolas because I have featured 20th Century Cloth in the past. That's right, it doesn't just do wallpaper, the cony also produces cloth, cushions and coasters for the home as well as a range of bags. But the wallpaper is a more recent addition to the range.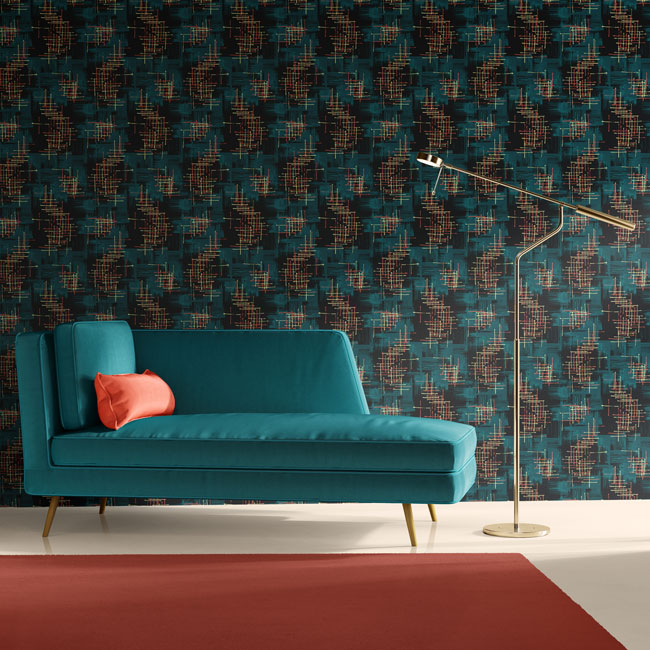 Actually, that should be additions in the plural as there are number of wallpapers to choose from. But they all have that one thing in common. A midcentury modern authenticity, which will particularly appeal if you want a wallpaper with a look and feel of the 1950s. Even better, they can co-ordinate with this fabrics too if that's the road you want to go down.
Whether you want to go light or dark, there's likely to be something here for you. And you might want to take a close look at each one of these patterns too, with each one hand designed and with so much little detail you don;t appreciate unless you see it close up. And luckily for you, that's possible at the retailer's website.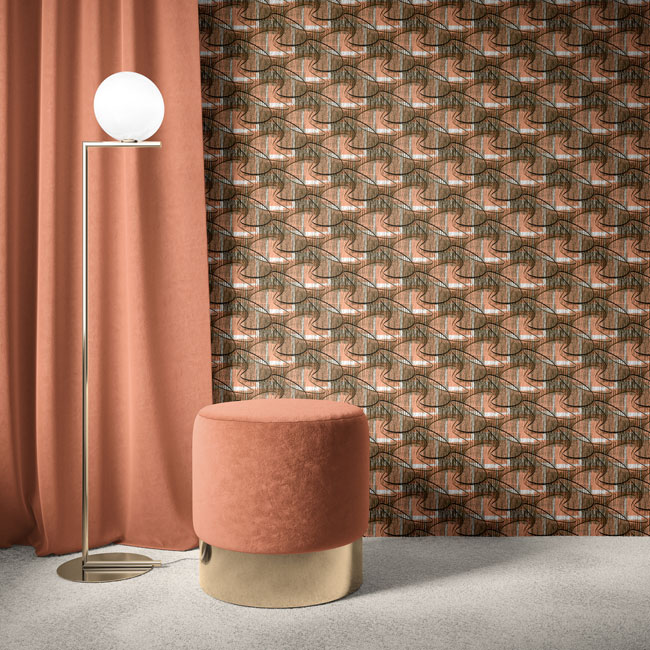 One word of caution though, This isn't a cheap option. You are paying for some uniqueness, with each wallpaper printed to order. This isn't the kind of paper you will find in your local DIY shop. So prepare to pay more – or maybe consider going down the feature wall route rather than a full room to keep the price down. Oh yes, make sure you get a good decorator to put it up too. You really don't want any wastage when it comes to this paper.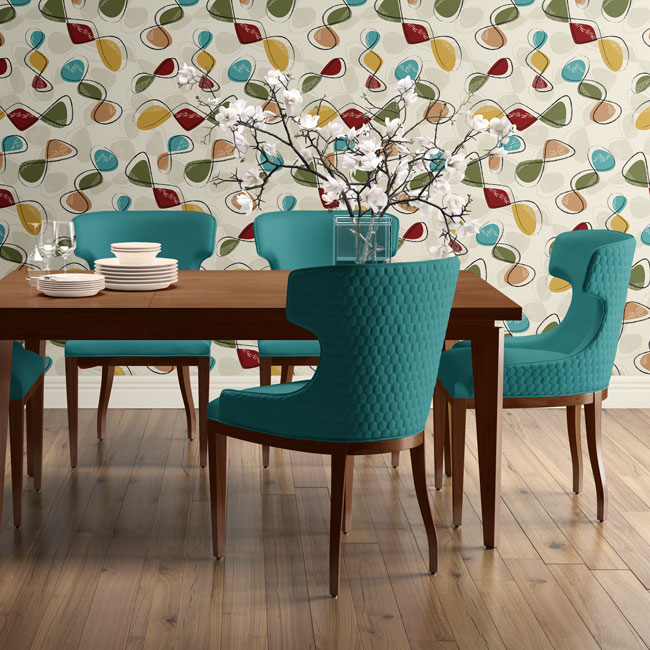 Personally, I am a big fan of the Atomic Blonde design, which literally screams the era. The Telstar is another play on a classic MCM look too. But have a look at the full range and see what you think.
As for that price, toy are looking at £144 a roll. I told you it wasn't cheap. But this will give your pad a look that others are unlikely to have. And if you stick it up well, you should get plenty of years out of it.