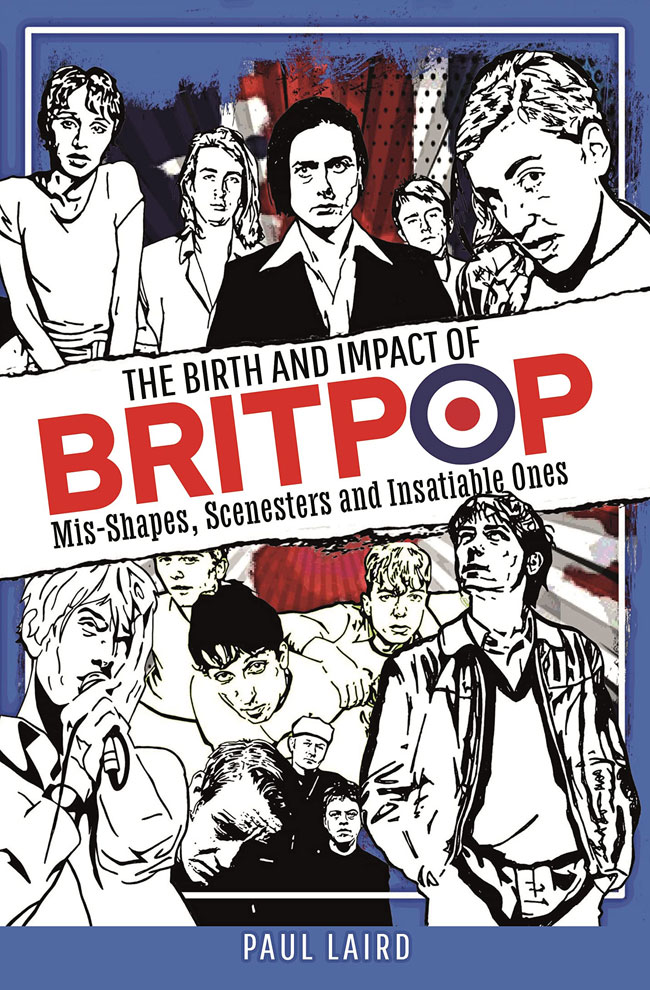 Note all articles are independently researched and written by myself. However, if you buy via one of the links it may be an affiliate and I may earn a small commission.
It's an era and sound that divides opinion. But for me, The Birth and Impact of Britpop by Paul Laird looks an interesting read.
Hard to believe that the dawn of the 1990s was over 30 years ago and its musical legacy was certainly mixed. When it was good it was very good and when it was bad it was appealing dance music cover versions taking over the pop charts. Britpop? As I said, it's an era that divides opinion.
Perhaps because it became too big and too ubiquitous. It was all over for a time and some of the music and imagery got a little too tired. And maybe the upbeat nature of much of it was at odds with many people too. But I suspect that if you dig deeper you'll think differently.
Which is what I hope Paul Laird will do in this upcoming 224-page book, which is published by White Owl and available to pre-order now.
According to the write-up, this isn't a book about 'the Britpop you think you know about'. This is the story of a 'truly remarkable period of creativity' in British guitar music told through the experiences of someone who was there from the first note of 'Popscene' through to the run-out groove of 'This is Hardcore'.
It's the story of the Britpop that 'didn't make it onto the evening news or the cover of The Face'. The story of the bands nobody remembers but that everybody should. This is the story of what it was like to be 'an outsider in 1991 and be too cool for school by 1994'.
So take in the like of Flamingoes and Pimlico, Strangelove and David Devant and His Spirit Wife, The Weekenders and Thurman…and inevitably something about Blur, Pulp, Oasis, Sleeper and Elastica too. Because however popular they became, they have a story too.
Pitched as the 'definitive story of Britpop', the book is out on 30th June 2022 and can be pre-ordered now for £20.