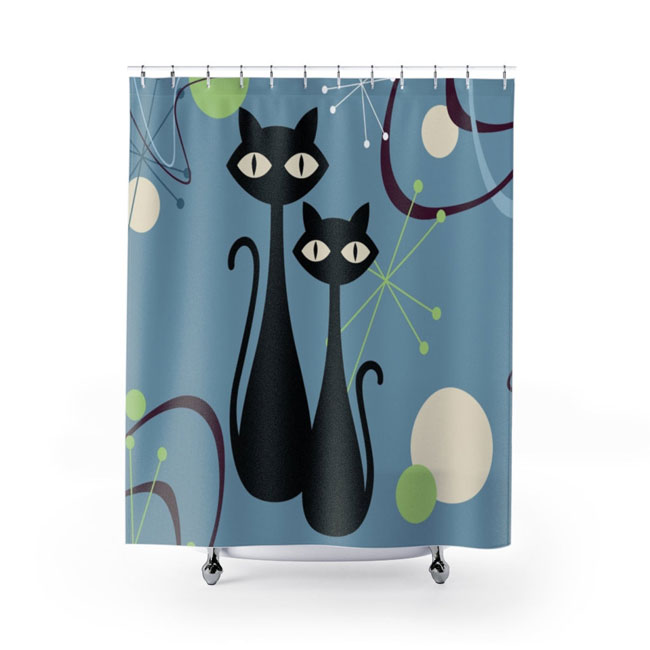 Note all articles are independently researched and written by myself. However, if you buy via one of the links it may be an affiliate and I may earn a small commission.
Looking to brighten up the bathroom? These ridiculously bold retro shower curtains by Midcentury Modern Gal are just the thing.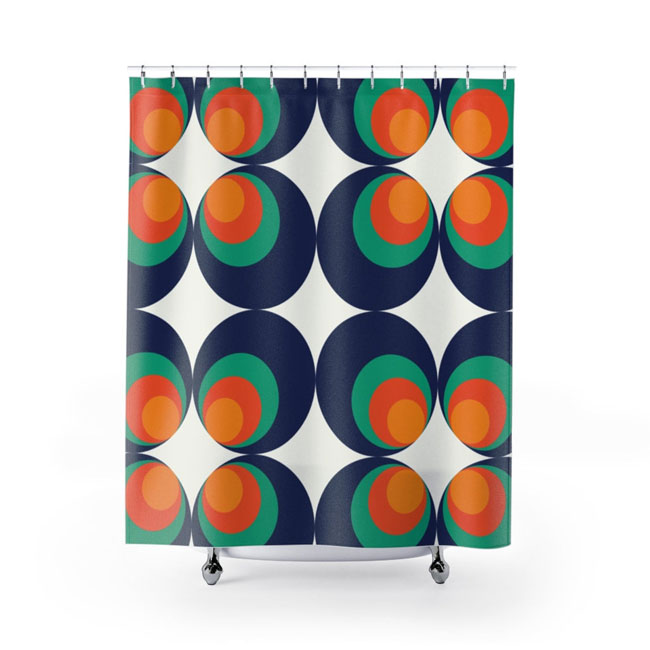 Ok, there are a couple of reasons why you wouldn't want one of these. Firstly, they are bold and unashamedly retro. Some people like a more subdued bathroom. Not me, I'd hasten to add. But some people look for tranquillity when it comes to bathroom space.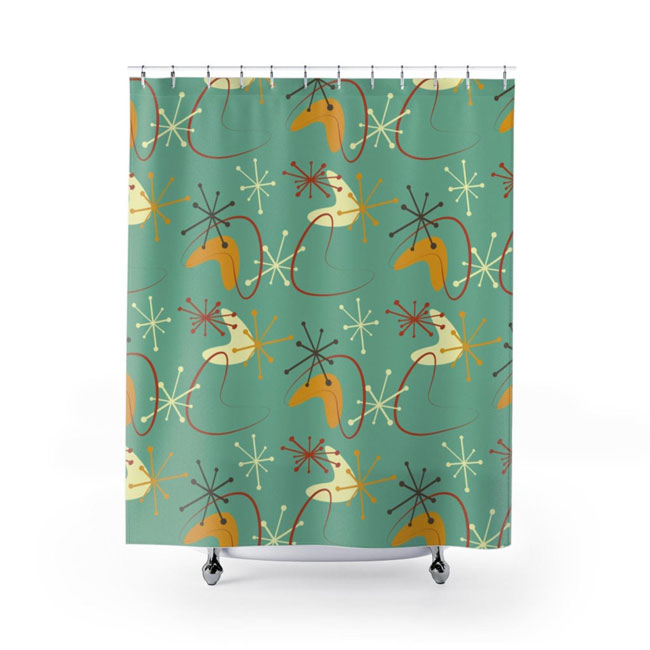 The other reason is more practical. Your bathroom set-up. Not everyone has a rail across the bath. You might have a shower door or cubicle, for example. If you do, then the curtain isn't much use.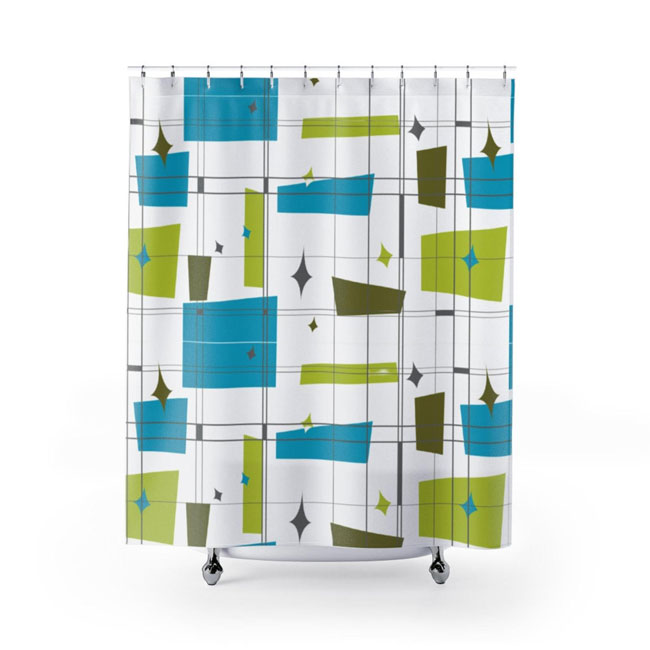 But on the flip side of that, Midcentury Modern Gal has a host of other retro designs available for the home, everything from blankets and bedding though to clocks and wall art. I would recommend a browse of the site to get the full experience, as there are over 1,000 products in all.
But for those of you who love colourful retro designs and have a shower rail, this particular feature is for you. Although many of the designs are also available as curtains for the home, which expands the appeal somewhat.
So many of these to choose from, but hopefully, the ones I pick out here give you a hint of what is available.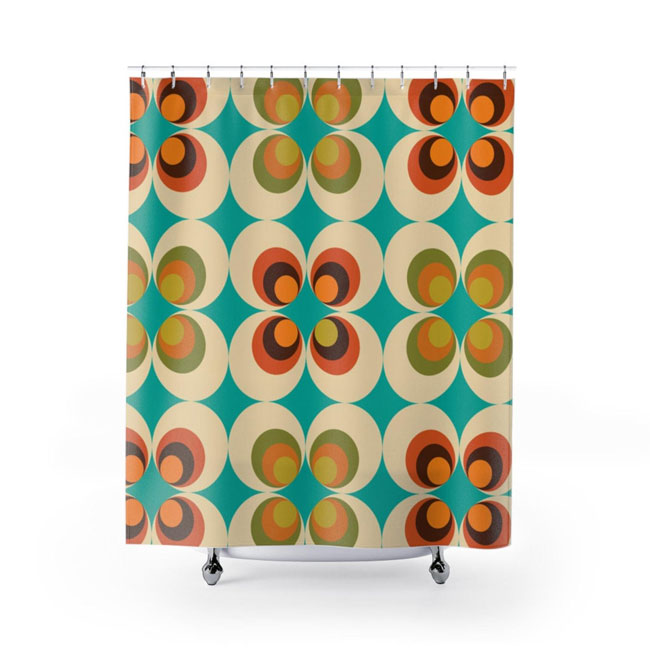 As the name suggests, the designs revolve around the midcentury modern era, but not exclusively so. If you want a bold 1970s vibe, there's plenty here for you too. I know; I keep using the word 'bold'. But it really does fit. There's nothing subtle or subdued about this lot.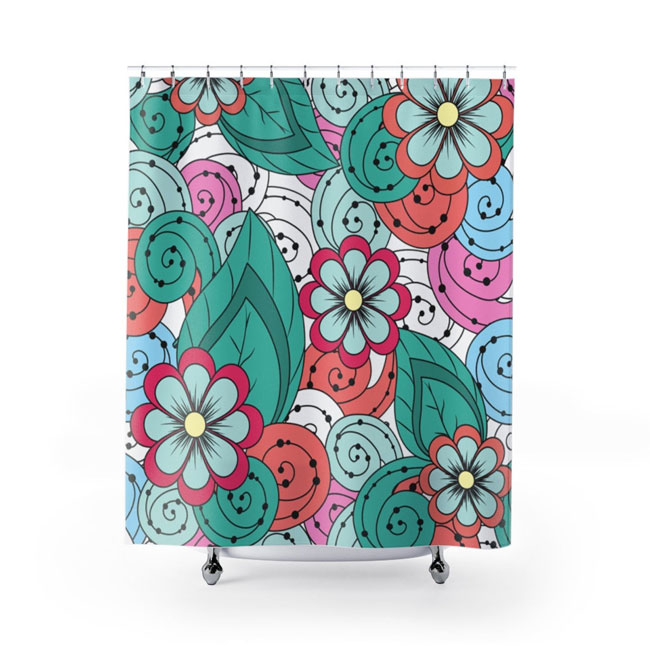 Which is the point, really. These designs are for brightening up your bathroom. In a world of white suites and plain tiles, a splash of colour is just what's needed as a focal point for a room that's often overlooked design-wise.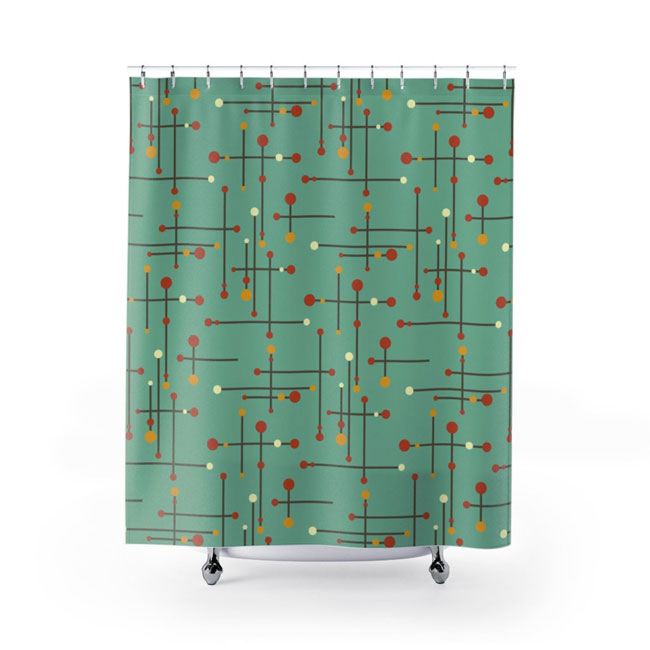 Each one is handmade, and the size for all seems to be 71 inches high and 74 inches wide. So get your tape measure out and make sure that it's the right size for you.
If it is, the price is around £66 but note there will be a wait of a few weeks due to the handmade nature of these.