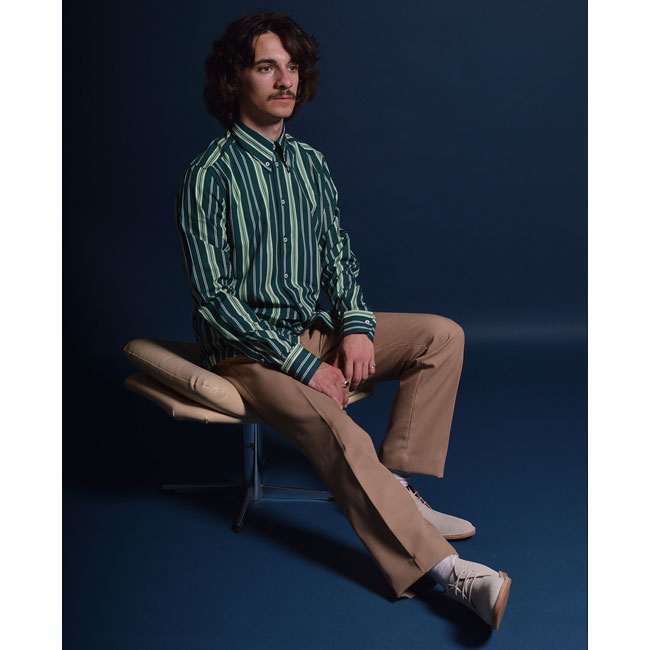 Note all articles are independently researched and written by myself. However, if you buy via one of the links it may be an affiliate and I may earn a small commission.
Want to look like one of the Fab Four? Maybe invest in one of The Beatles-inspired button-down shirts at 66 Clothing.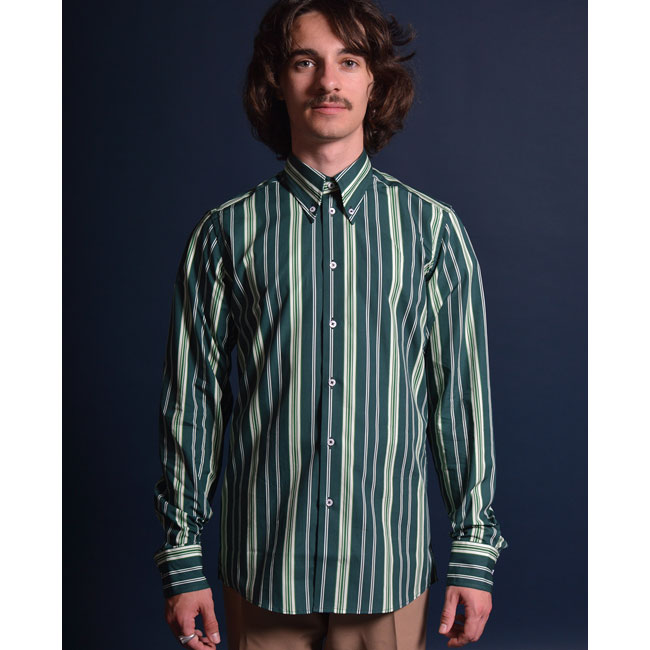 Ok, it might take a bit more than that. But if you are a fan of the band, then you might want to take a closer look at these shirts, based on a couple of designs worn by the band (and an honorary member) back in the late 1960s.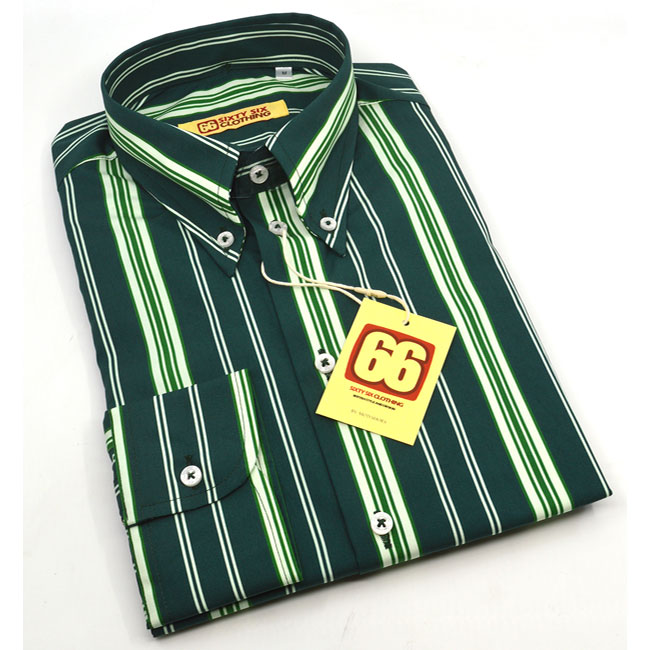 The first of those shirts is the one at the top of the page, known as the Hey Jude shirt. It's based on a shirt George Harrison wore during the Hey Jude track recording. It's a green striped shirt that looks good in its own right if you want a retro button-down that looks straight out of a 1960s vintage collection. But if you are a fan of the band, even better!
All the vintage details you would expect of the shirt are here, such as a locker loop, the button-down collar, plus collar buttons in line with the top button placket. Note that it is also a limited edition, made exclusively in Portugal, by a small family-run business for 66 Clothing.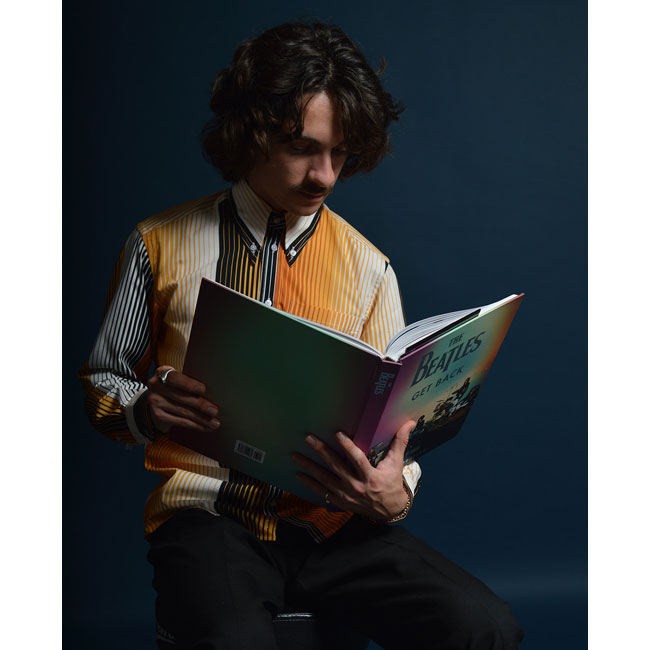 As is the other shirt that has just launched.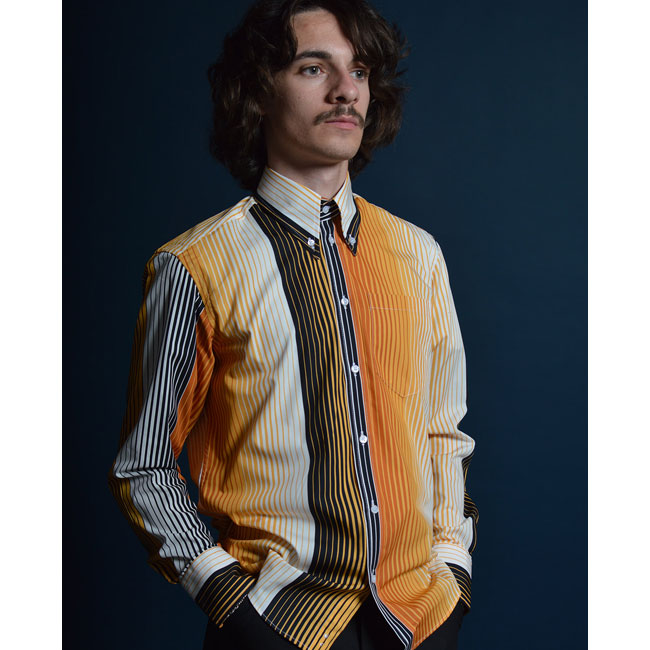 This one is based on a shirt worn by band associate and musician Billy Preston. Of course, Billy played on the Get Back track and in that much-watched documentary on the band, Billy can be seen wearing this bold shirt. Reproducing it, you suspect, wasn't an easy job. But as you can see from the images (if you want to compare them to the shots of Billy wearing it on the retailer's site), the label has done an amazing job with this repro.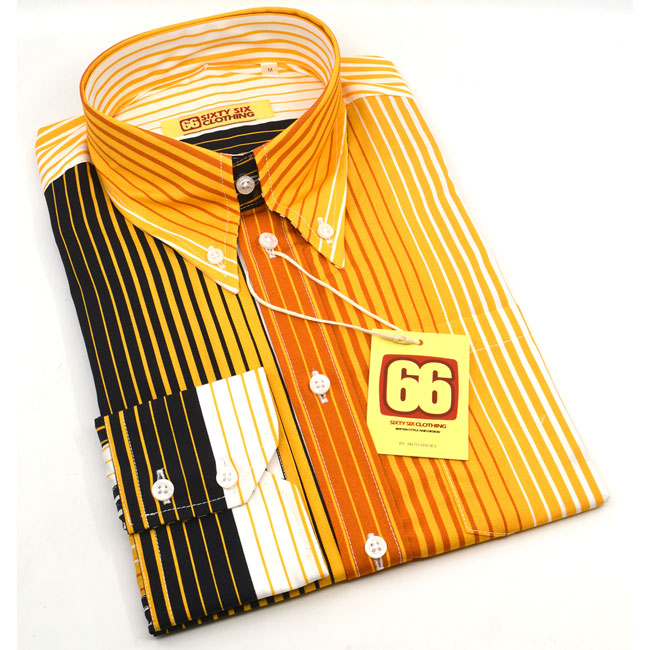 As for the detailing, that's pretty much the same as the George Harrison shirt and the sizes too, which go from XS through to 3XL and all fit true to size. £75 gets you one in your wardrobe.
George Harrison shirt at 66 Clothing
Billy Preston shirt at 66 Clothing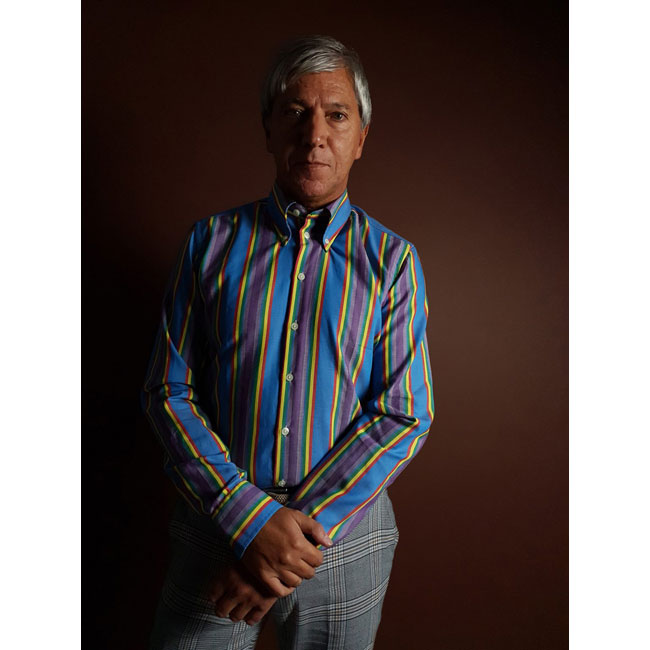 Note that the label has also done a shirt inspired by one John Lennon wore at a similar time. That one is still available here for the same price.