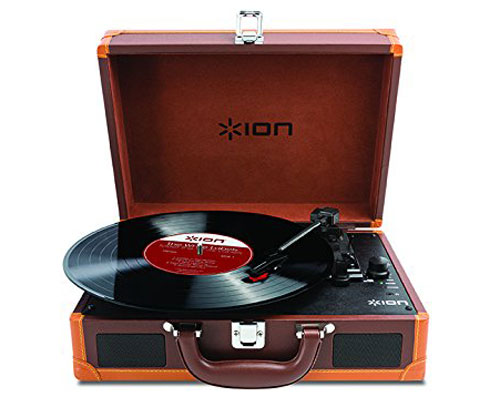 A lot of choice when it comes to buying these kind of things at the moment, with the ION Audio Vinyl Motion Deluxe portable record player adding to it with a variety of colours.
Plenty of functionality packed into this particular suitcase too. The vintage look of the exterior is matched up with a more modern interior, one that offers built-in stereo speakers, a rechargeable battery, RCA ports for playback through an existing speaker system, headphone output and of course, vinyl spinning at 33, 45 and 78rpm.
If that's not enough, you also have the option to rip tracks into digital files via USB onto your PC or Mac with the included ION EZ conversion software.
Five colours to choose from, some of which are featured above. £71.50 is the price.
Find out more at the Amazon website