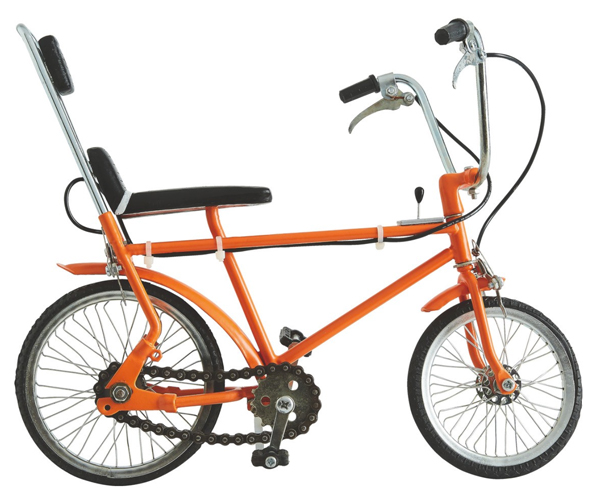 We featured the real thing recently. if those were out of your price range, you can always opt for one of these decorative Chopper bikes at Habitat.
It doesn't have the original Raleigh Chopper branding in place (which isn't a surprise) and if we are honest, this doesn't match up in terms of the subtle details either – the seat isn't 1970s and I'm not sure the gear stick quite matches up either. But overall, it's a nice thing to have on show.
The model is a good size too at W29.5 x H12 x D21cm, but note that it is a model or decoration, rather than a toy. As for price, it sells for £50.