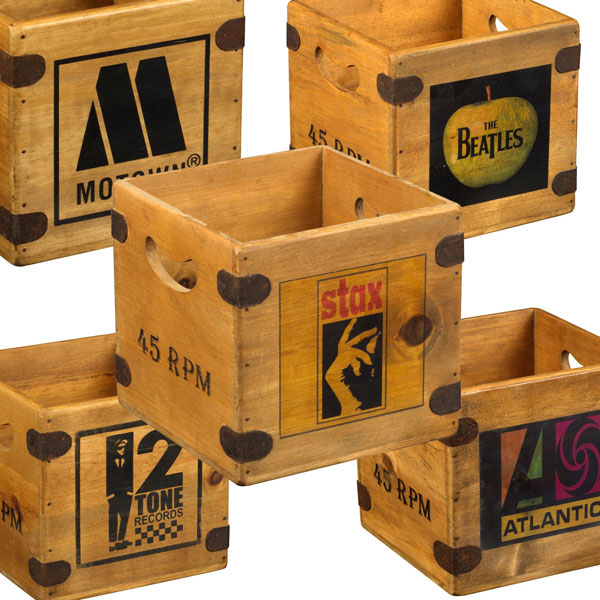 Just caught sight of these vintage-style wooden record crates on eBay, which are rather nice.
According to the seller (Apple Vintage), each one is head crafted in wood (of course) and with plenty of classic designs for the outside. Stax, Motown, Blue Beat, Two Tone, Atlantic, Vertigo, Track Records and more. See the listing for the full list of 20 selections.
You can get crates for both 7-inch and 12-inch discs and although it might be an expensive option for housing all your collection, it's a useful thing if you just want a selection by your deck or record player.
As for price, these are on as 'Buy It Now' at £23.99 and £27.99 respectively for the 7-inch and 12-inch boxes.
Find out more at the eBay website