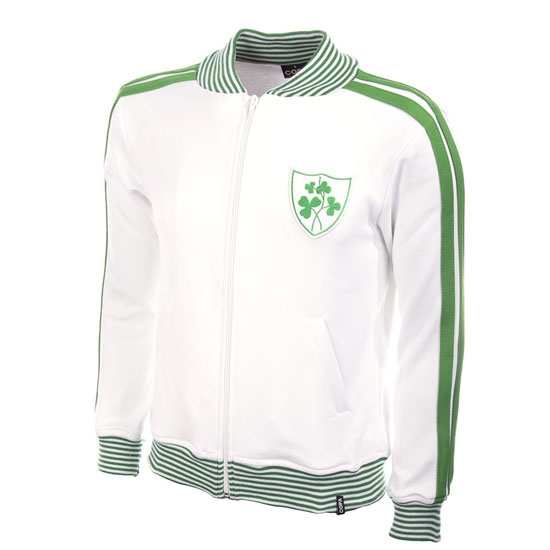 A few people make these, but we think the football track tops by Copa are a cut above.
It also has a more interesting selection than most too. Yes, some big names are here, but alongside a lot of more obscure designs too. Our favourites? Too many to mention, but we have picked out the Ireland 1974 jacket above, as well as the 1960s France jacket, the classic 1978 Holland jacket and if you want something a little more obscure, check out the the 1970s Hansa Rostock jacket. That'll get them all guessing.
In fact, check them all out, sure theres one that will work for you. As for pricing, that's from €74.95 and shipping is worldwide.
Find out more at the Copa website