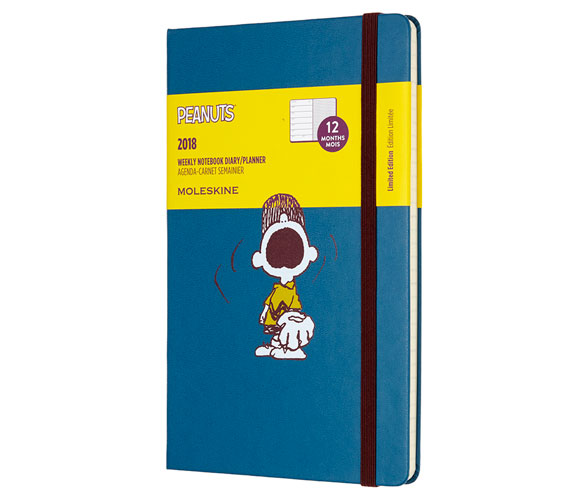 If your thoughts are already turning to next year, we have just the thing. These Peanuts 2018 daily and weekly planners by Moleskine.
Actually, they might make pretty good gifts for Christmas too. Just check that they can still deliver before the 'big day' if you need one for that.
If you do order, you'll find the usual Moleskine quality and a choice of daily or weekly for the pages plus plenty of useful planning tools. Of course, the big attraction for us is the Peanuts theme. Take your pick of the characters and colours, with all the organisers coming with Peanuts graphics inside and out as well as bookmarks and stickers.
Prices are from around £10.
Find out more at the Amazon website