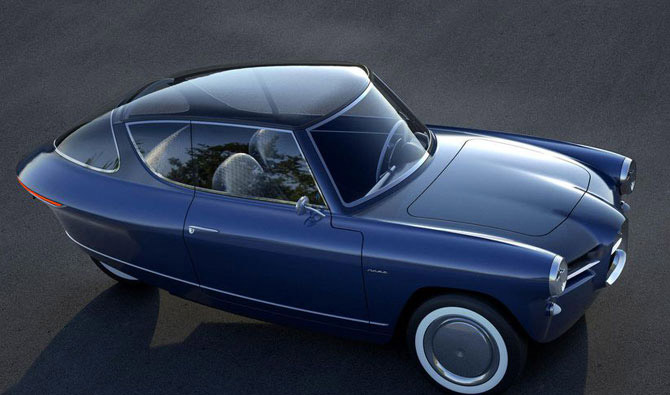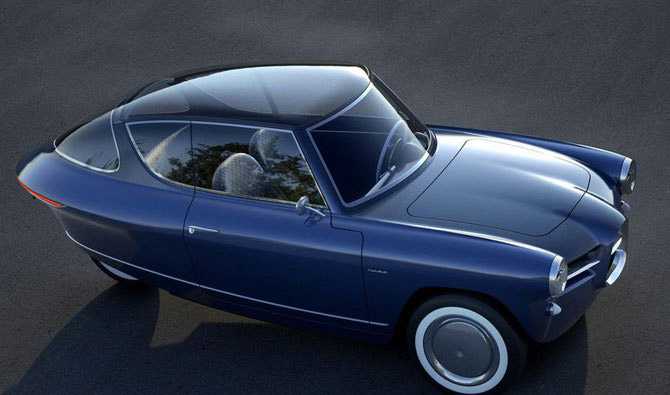 Looking for something eco-friendly and stylish for your next drive? Check out these 10 super-cool retro electric cars, which offer both for the modern-day driver.
Yes, retro electric cars, which seem to have become quite a thing of late. It's likely to become more of a thing too, especially when the mainstream retro cars turn electric too. Fiat has already promised an electric Fiat 500 for 2020 and Volkswagen is rumoured to be working on an all-new electric VW Beetle to replace the existing model, which will cease production next year.
It's likely that other big car makers will follow too. Is it too much to hope for an electric Nissan Figaro? Probably. But in the meantime, you can order or pre-order most of the models featured here.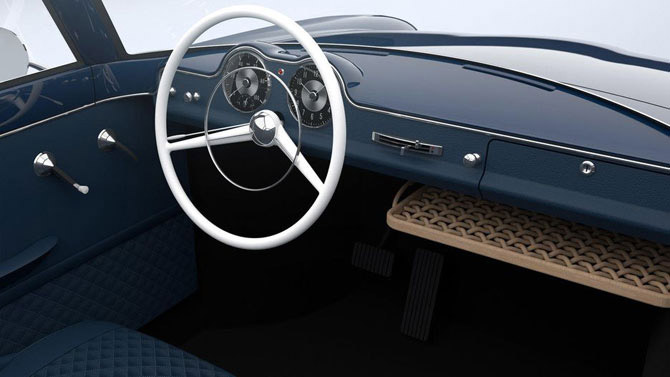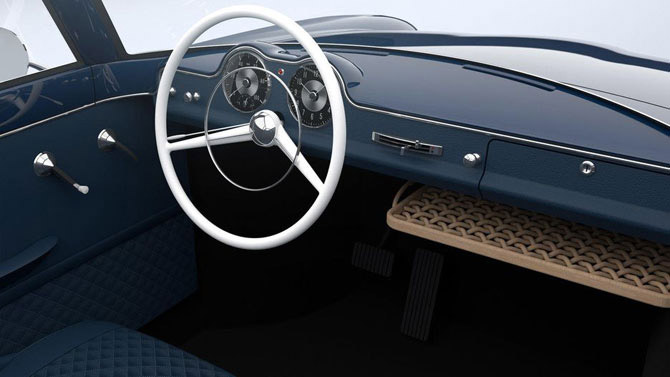 1. Nobe 100 1950s-style three-wheel electric car
The words 'three-wheeler' and 'stylish' rarely sit well together, but they do in the case of the Nobe 100.
This car is currently being crowdfunded, with the people behind it hoping that a sizeable number of people like the idea of something with three wheels and inspired by the look of the 1950s, not to mention classic speedboats.
The style might be of the past, but the technology isn't, with the Nobe 100 hitting up to 60mph and with a range of 136 miles per charge. It should cost around £26,000 in 2020.
Find out more about the Nobe 100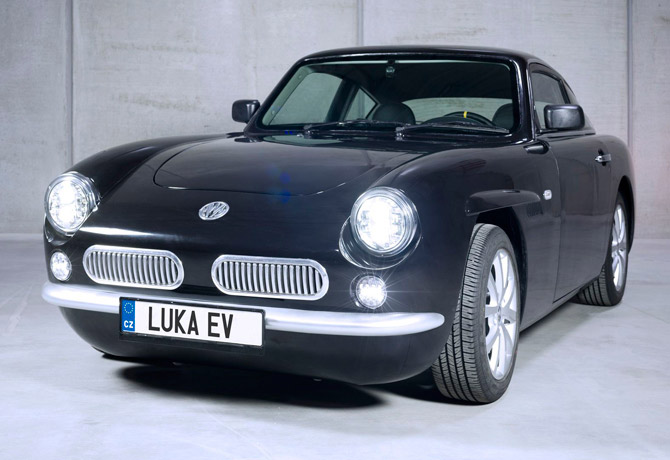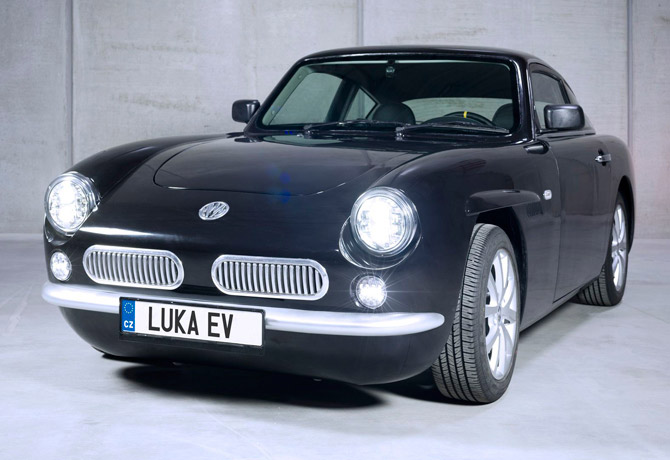 2. 1960s-style Luka EV electric car by MW Motors
From the 1950s to the 1960s with this stylish coupe.
Its influences are obvious, with the Volkswagen Karmann Ghia and the Volvo P1800 at the top of the list.
The interior isn't quite as hip as you would hope (at least, it isn't in the prototype), but the technology is certainly worth shouting about. A combination of a lightweight car and the battery pack means up to 300km (186 miles) driving range. and the battery can also charge up to 80 per cent in around an hour.
You can sign up to get on the list for one of these now, although there isn't a price available just yet. Obviously that will be available before you sign on the line.
Find out more about the Luka EV electric car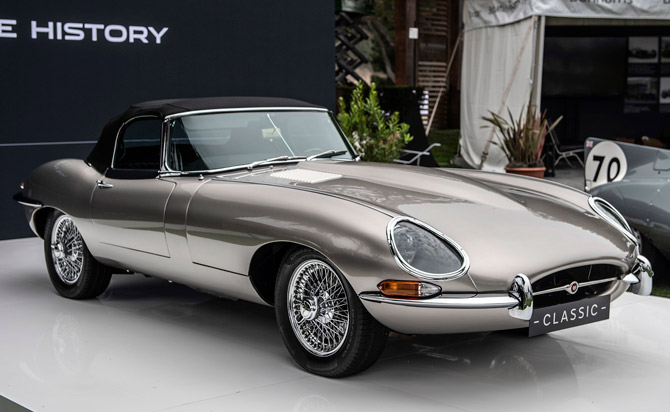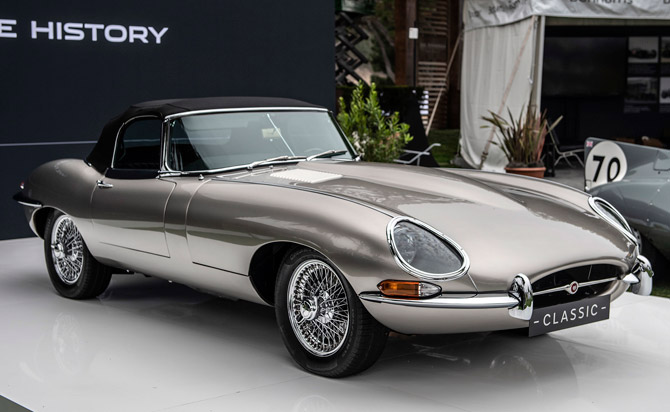 3. Electric E-Type Jaguar
This was a fairly recent 'spot', but it was always going to hit the top 10.
That's because the E-Type Jaguar is one of the coolest and most stylish cars ever made. Throw in an electric engine and you have something special.
I'm amazed Jaguar is bringing this back, as it will be a very niche part of its range due to the price. But if you have the money, you can hop back into the 1960s and drive around up to a range of 170 miles (per charge) using a 40kWh lithium-ion battery pack, which will be fully recharged in around six or seven hours.
Note that you can can choose from a modern or vintage interior, as well as various other options and because of that, there isn't a list price for the car. At least, not yet. You can sign up now if you are a potential customer.
Find out more about the Electric E-Type Jaguar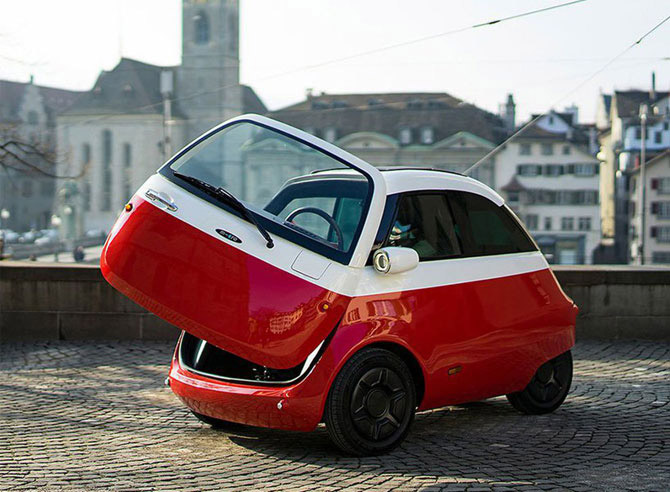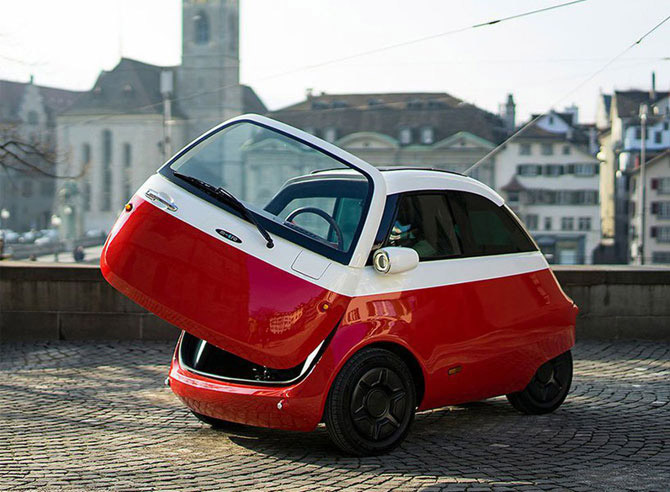 4. Microlino bubble car
Actually this is described as the Microlino micro car, but we all recognise this as a bubble car.
Yes, the bubble car is back and this one has just been approved for use on European streets. So it isn't just a car on the drawing board.
The car is inspired by the vintage Isetta, right down to the door on the front and the side headlights. There's even a retro dashboard too. In terms of the mechanics, the Microlino bubble car has a top speed of 56mph as a top speed and a battery that can cover up to 125 miles (depending on the battery you opt for). Production starts in 2018 with an eye on sales from 2019. No price as yet.
Find out more about the Microlino bubble car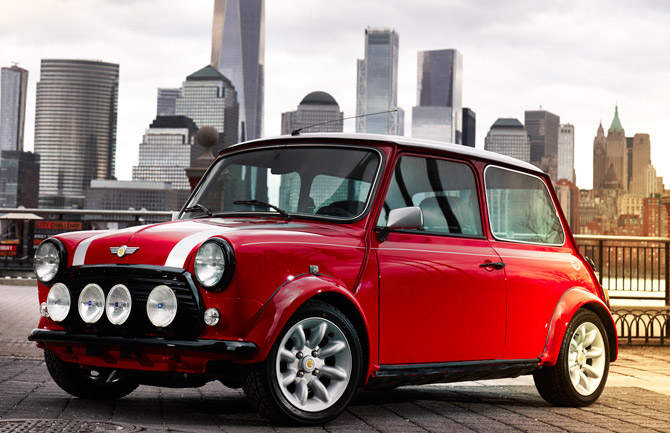 5. Mini Electric car
Good news and bad news on the Mini Electric. The bad being that it isn't going to look like this.
This model is based on a late model of the original Mini (before BMW stepped in), adding in some electric power and the necessary battery instead of the four-cyclinder petrol engine. It was essentially a showcase for the technology ahead of an electric Mini, which will look more in keeping with the modern-era models. That should be available from next year.
So yes, an electric Mini, just not looking like this. You can find out all about the prototype here.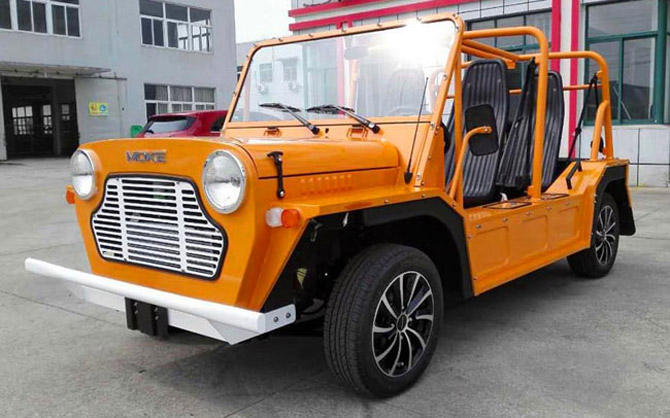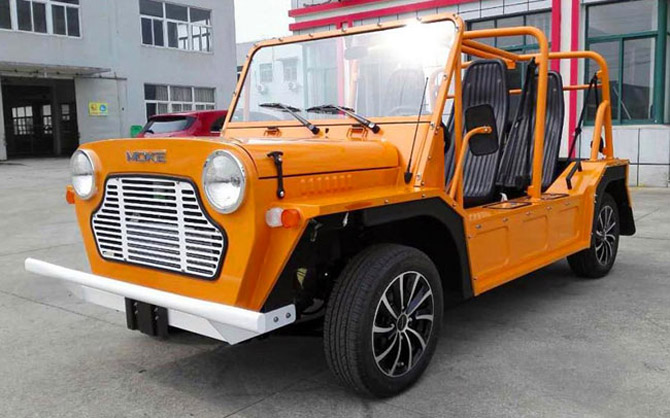 But it isn't all bad news, as there is a retro Mini definitely heading your way. That's the classic Mini Moke.
That 1960s oddity is back as the e-Moke, which will have a top speed of 25mph, a range of 40 miles and a look pretty much identical to the original. You can pre-order one now for $15,975.
Find out more about the electric Mini Moke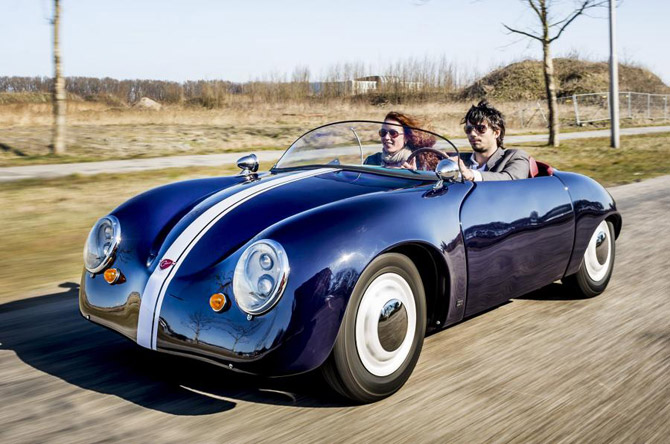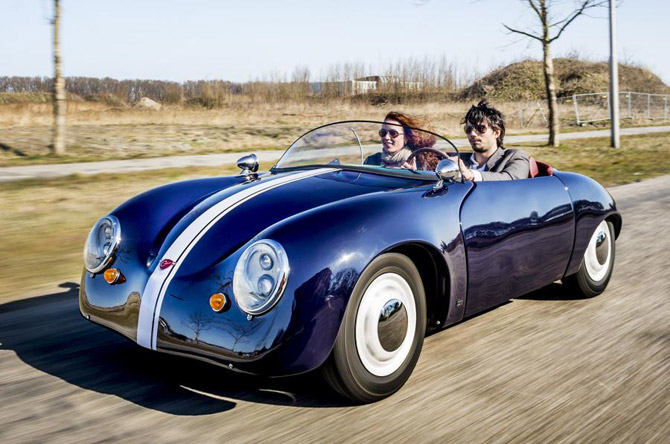 6. Carice Mk1 electric roadster
It's the weekend, the sun is out and you fancy hitting the open road. Time to fire up the Carice Mk1.
This two-seater sports car takes inspiration from vintage Porsche models of the 1950s, most notably the 550 Spyder. It is obviously a recreation of that particular style and era, but I love it. This is a car that's all about having fun.
Only 10 are being made initially, but more will roll off the production line if demand is there. A waiting time of around three months to build the car and a price of 26,620 Euros
Find out more about the Carice Mk1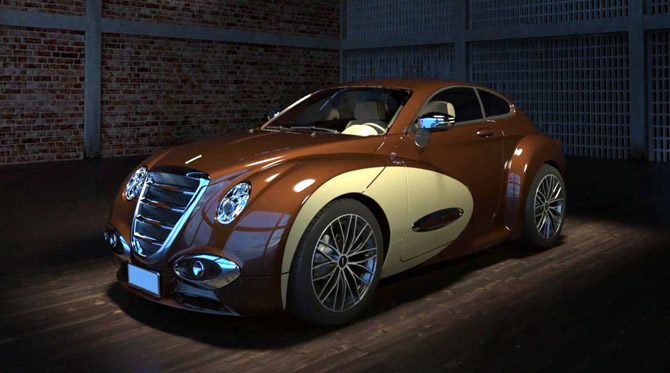 7. Velantur retro electric car
It looks like one of those mad futuristic cars of the 1930s. But the Velantur electric car is an all-new creation.
It also looks like it could be some kind of mock up too, but this car has been spotted on the road during testing, so it is a real car.
Inside that (handmade) car are lithium-ion batteries able to cover up to 400km, with the 132 kW electric engine able to accelerate from 0 to 100 km/h in under 8 seconds. More to come on this one, including an official name. When I hear anything concrete, I'll let you know.
Find out more about the Velantur retro electric car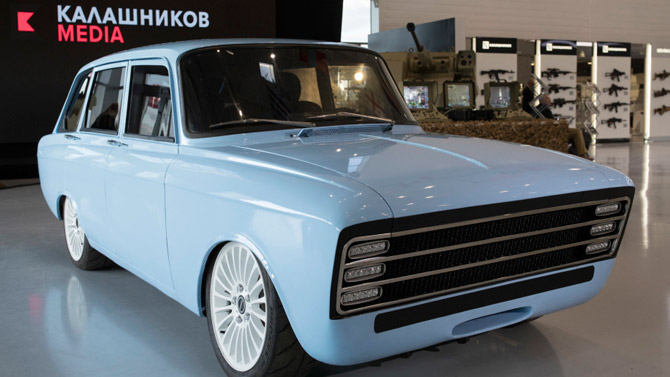 8. Kalashnikov 1970s-style electric car
This one is pretty much just off the press, with the Kalashnikov electric car unveiled just a week ago.
Yes, it is that Kalashnikov, perhaps best (and only) known for its weapons division. But now they are dipping a toe into the water of the electric car industry, showing off what looks like a 1970s family car, which is perhaps down to the shell being that of the classic Soviet car, the IZh combi.
The car promises 215 miles per charge and the ability to go from 0-60 in around six seconds. The interior is still something of a secret, as are details of the company's future plans. I think we will call this a work in progress.
Find out more about the Kalashnikov 1970s-style electric car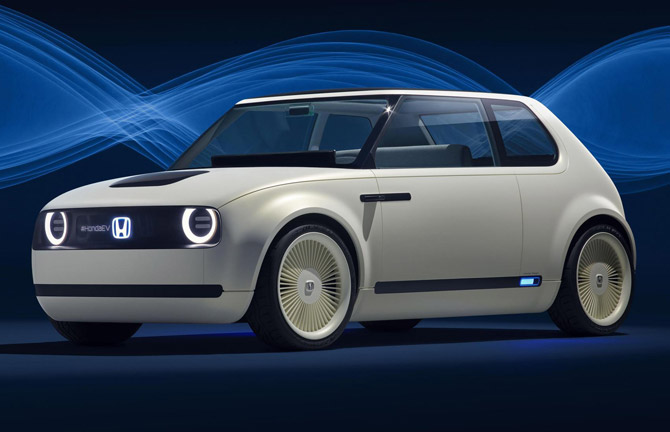 9. Honda Urban EV
Now this was a prototype, but now Honda has confirmed that the Honda Urban EV is heading to a street near you.
A cute little car (it is smaller than the company's Honda Jazz), it is based on the design of the original Honda Civic (the first proper hatchback). What we don't know is how the finished item will look.
The cool features of the prototype, such as the front and rear LED displays, might not make the cut. Which makes me wonder what might come in its place. Hopefully something retro in keeping with the car's inspiration. The company said the finished car would be 'true to the concept', so I'm hopeful. Early 2019 for this one and a price still to be confirmed.
Find out more about the Honda Urban EV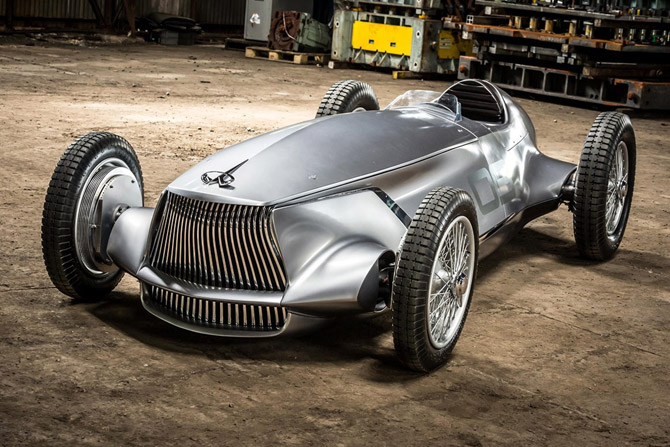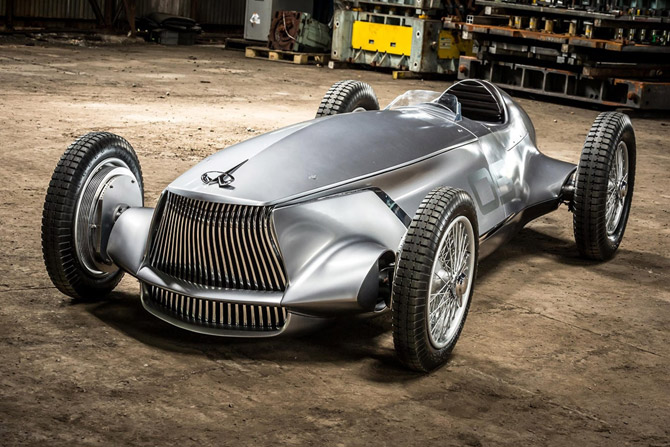 10. Infiniti electric race car
This one looks amazing, but I'm not convinced that the Infiniti electric race car will make it to the mass market.
Infiniti is a premium branch of Nissan and a fairly recent one too. So not much heritage here. However, its engineers have created a car that mixes design elements from other Infiniti cars with retro styling and modern-day electric power. The result is a car that looks like a racer from the 1940s or '50s.
The power is via an electric motor with 30kWh high-voltage battery, able to do 0-62 mph in 5.5 seconds and with a top speed of 105.6mph. Looks amazing, but as I said, unlikely to go into production.
Find out more at the Infiniti website
And finally…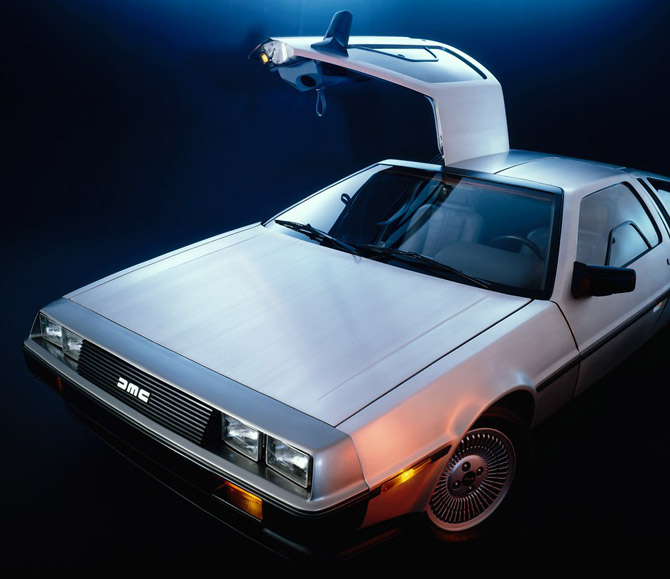 Electric DeLorean DMC EV
This one didn't make the top 10 as I'm not entirely sure if it is still a reality.
It was not long ago. Back in 2013, it was announced that there would be an all-new electric De Lorean, produced by the DeLorean Motor Company in association with Epic EV.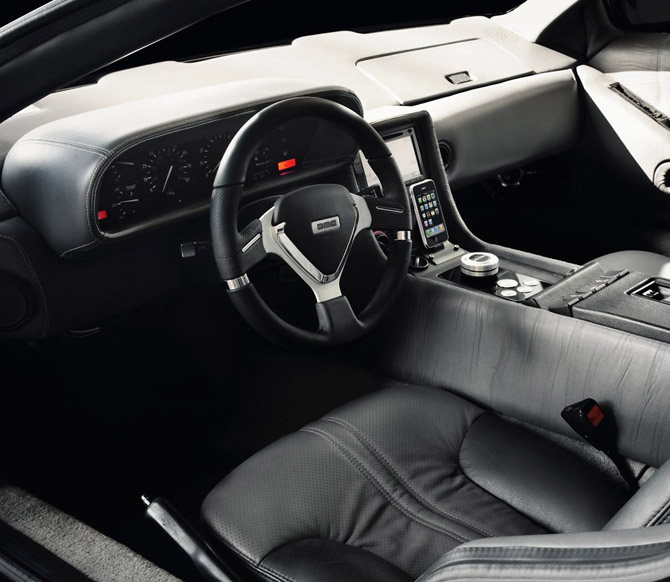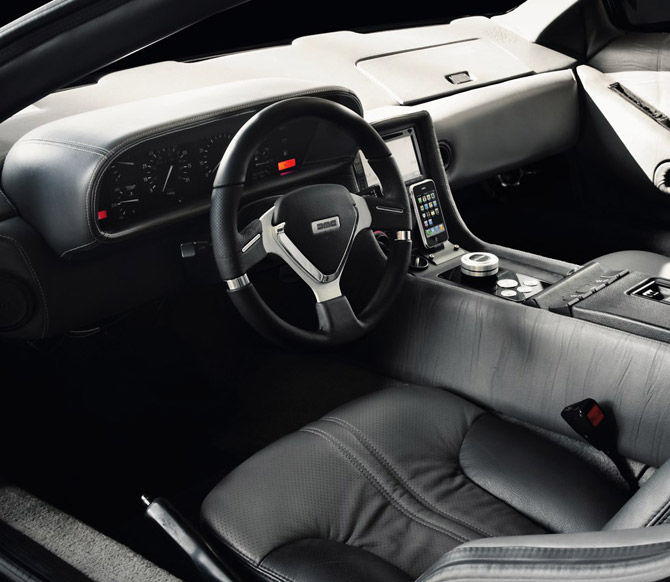 It would keep the same look as the original (of course) and have a top speed of 125mph, able to do 0-60 in 4.9 seconds. There would also be a leather interior, built-in GPS, an iPhone dock and one or two other modern-era upgrades.
It went up for pre-sale for £70,000 and then…nothing. That's the problem. The original pre-sale page isn't taking orders anymore and there isn't another outlet obviously online. It looks like the electric version of the cult car never happened. At least, not yet. But it still might in the future.