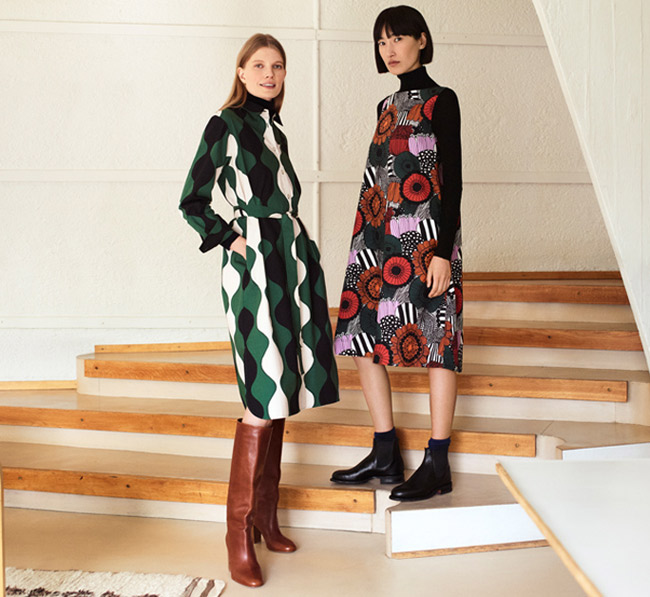 Note all articles are independently researched and written by myself. However, if you buy via one of the links it may be an affiliate and I may earn a small commission.
I have waxed lyrical about the iconic Finnish design house for years, so I'm very excited to see a new Uniqlo x Marimekko clothing and accessories range on the horizon.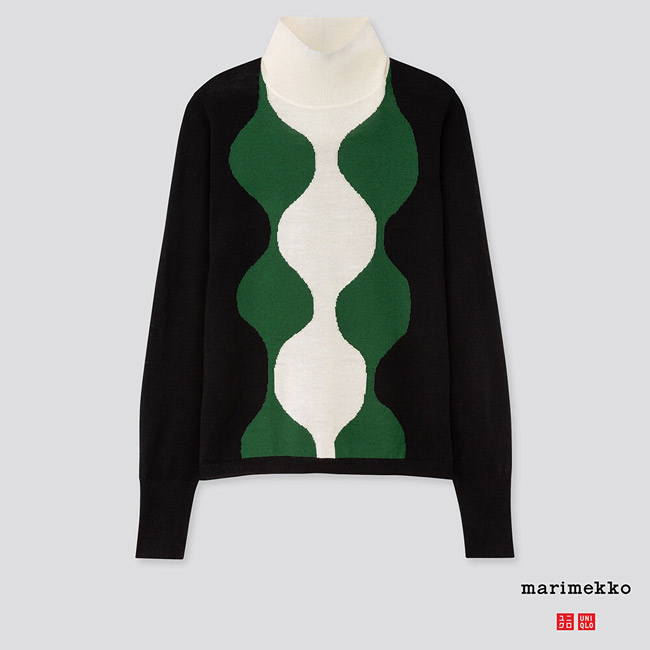 This is the second range from Uniqlo and Marimekko, the first being incredibly popular and selling through fast. No surprise there. The fabrics of Marimekko are timeless and often come at a premium price. But working with Uniqlo, the prices are down and they are turned into ready-made clothing, which obviously adds to the appeal.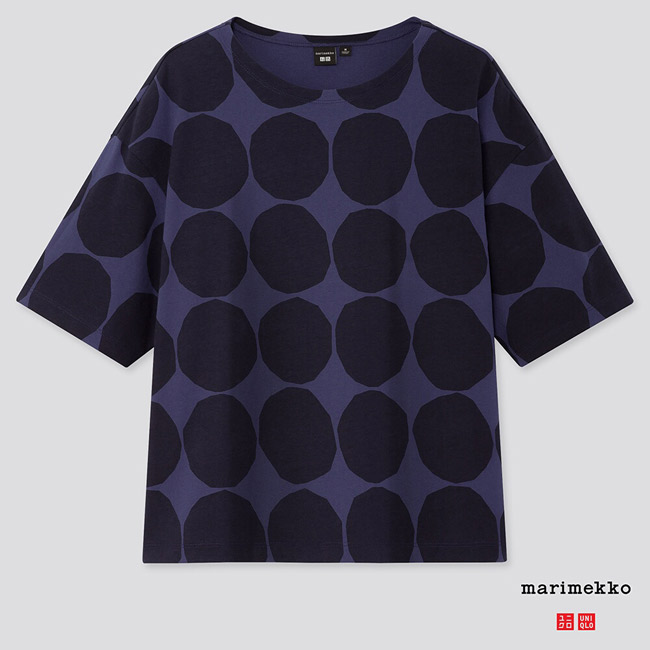 Ok, the clothing designs themselves aren't exactly retro – I would put them more into the 'classic' category. But once you add in the bold shapes and colours that Marimekko is known for, you get something that does tick the retro box, with clothing that will get you noticed in a crowd.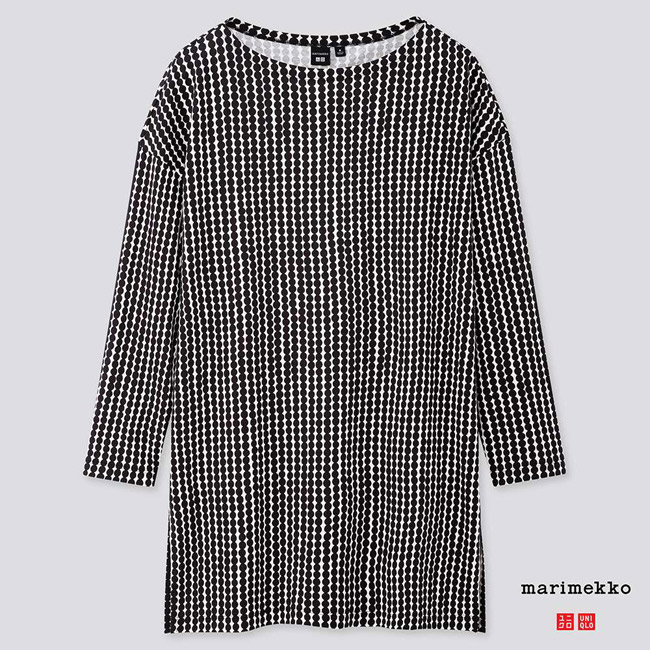 The cloth picked for the collection is a mix of modern-day and vintage classics. That includes Maija Louekari's Siirtolapuutarha and Palloset, as well as vintage designs such as Maija Isola's Kivet from 1956 and Pergola from 1965. New or old, Marimekko always has something of a retro Scandi look.
The best way to describe what is in the collection is to highlight a few choice pieces, which is hopefully what I have done on this page. The A-line sleeveless dress and the long-sleeved dress pictured at the top of the page are both in the new range and both will sell for £34.90, with sizes for these and other pieces running from XXS through to XL. Note also that both styles are available in different finishes.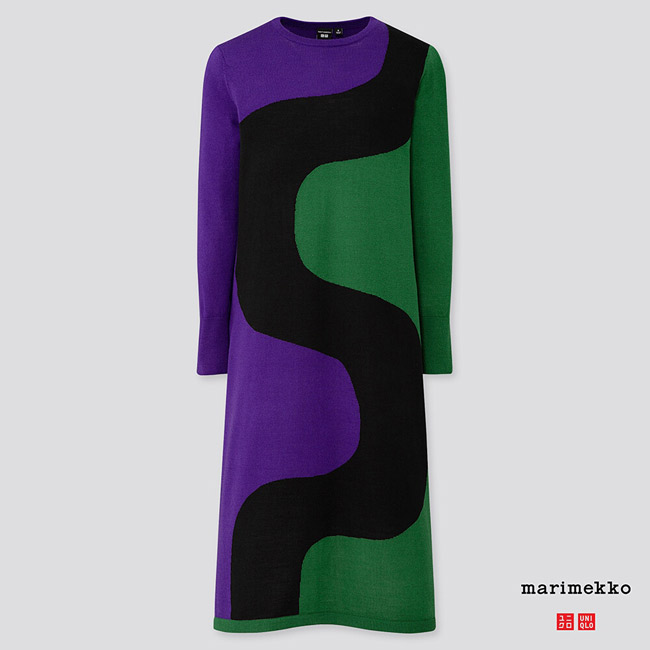 Working down the page you can see a merino blend turtleneck jumper, which is available in three colours and all selling for £39.90. A short-sleeved t-shirt goes for £12.90, long-sleeved tunics in various designs are available for £19.90, the long-sleeved dress in a couple of colour options goes for £49.90
Plenty of knitwear room with the scarf pictured selling for £14.90. Matching hats too, as well as gloves.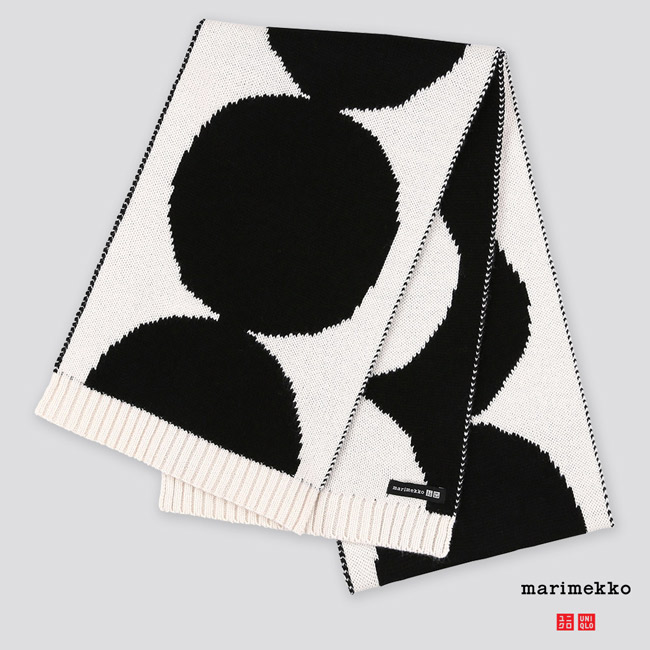 If you want to see all the pieces in the collection, check out the Uniqlo website, as they are being previewed ahead of the launch date. Talking of that, you can buy them in selected stores and online from the morning of 28th November. As I said, be quick off the mark as things do sell through pretty fast.
Find out more at the Uniqlo website
Note that there is a kid's range too, should you have a little one in need of something a little more interesting. Again, you can preview that at the Uniqlo site.