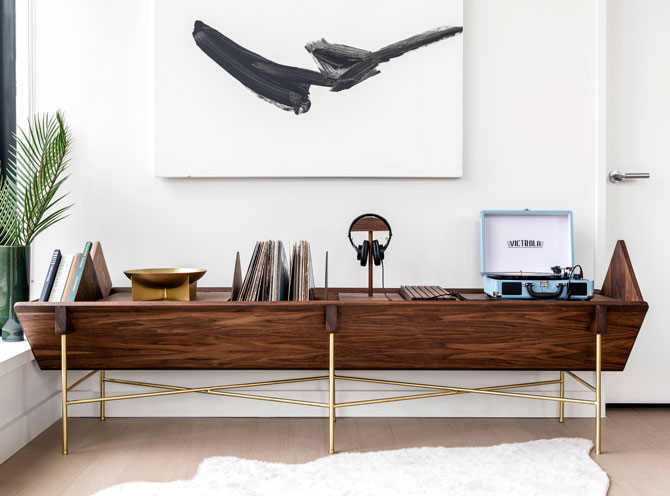 Note all articles are independently researched and written by myself. However, if you buy via one of the links it may be an affiliate and I may earn a small commission.
A thing of beauty and if you love vinyl, the midcentury Open 45 Credenza vinyl unit by Sitskie should be practical too.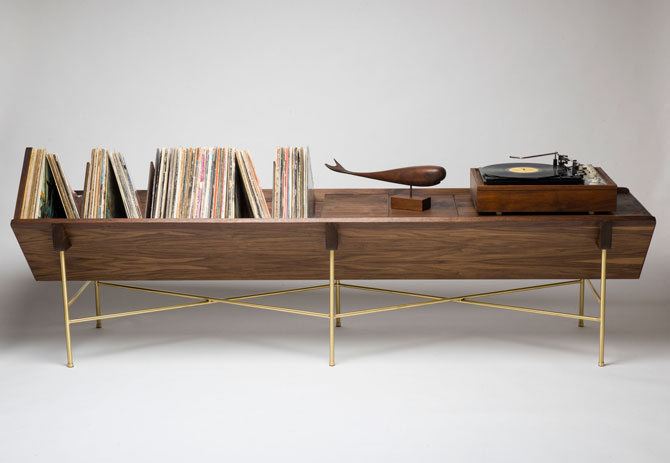 In fact, I think this is the most beautiful record deck unit or vinyl cabinet I have ever seen. I don't think you can beat the Ronda 1960s-style vinyl cabinet at La Redoute https://www.retrotogo.com/2019/01/ronda-1960s-style-vinyl-cabinet-at-la-redoute.html for the money, but if you have money to spend, you might want to check out this gem as well, which is very much a statement design for your home.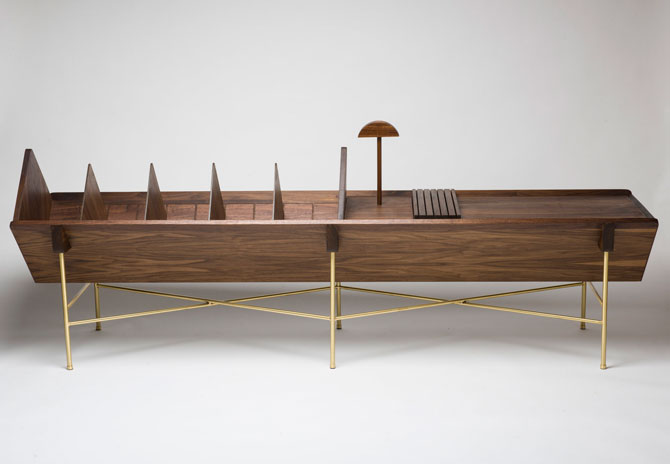 If you have a home inspired by the 1960s or the midcentury modern era, all the better, as this one would fit effortlessly into those eras. It could even pass for an original piece.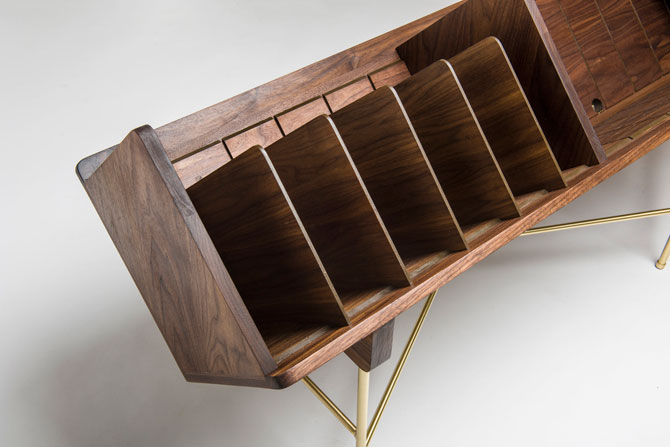 This is the retro DJ console of your dreams, custom-made of course and available in two sizes, one running 5ft. across and the other 7ft. if you need the extra space.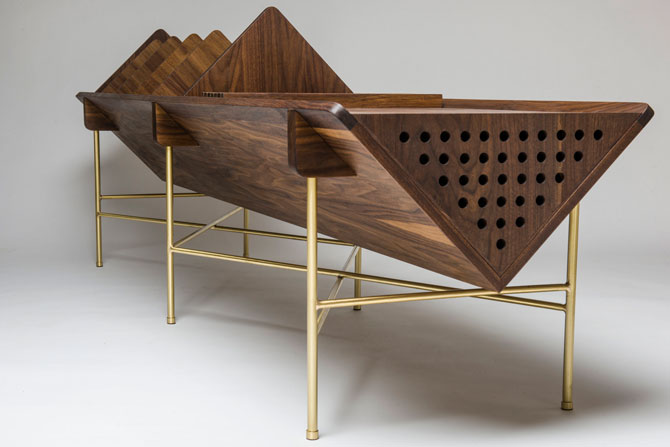 Whatever size you go for, the principle is much the same. This is a piece to host your record deck and store the vinyl you want to hand. It also shows off your vinyl too. After all, why hide it? The only thing you do hide is your cabling, with a cord channel running the length of the unit. But there's more than that.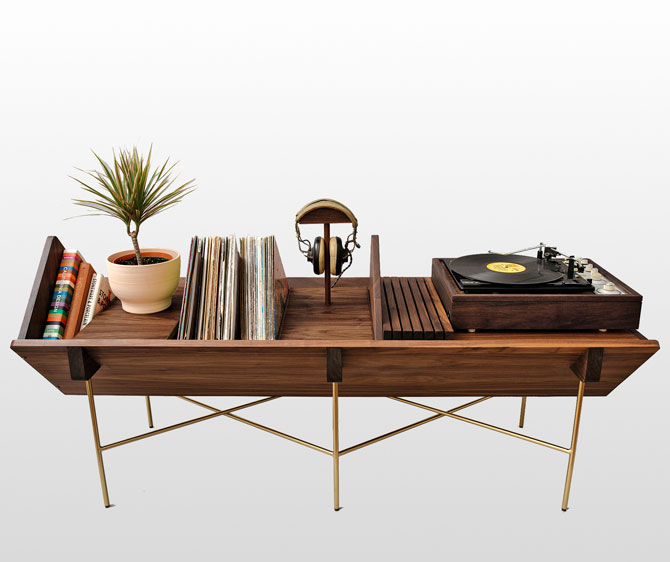 This is also a piece of furniture as well as a piece of audio storage. So yes, you have space for deck and records, as well as a post for your headphones. But there is also room here for decorative objects, some books, even a plant.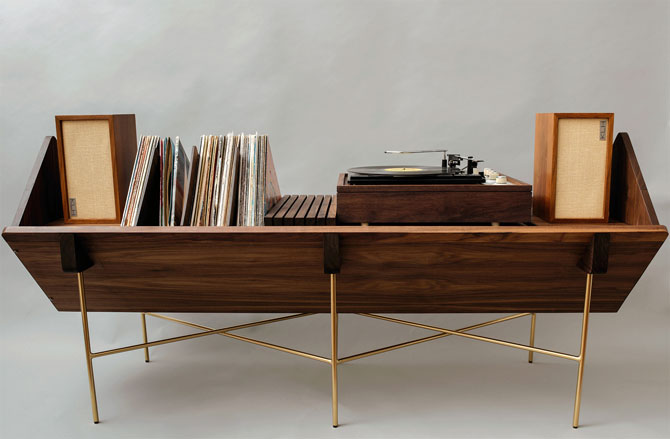 It's all down to you. Just swap around the shelves and the modular parts within to create your perfect setup.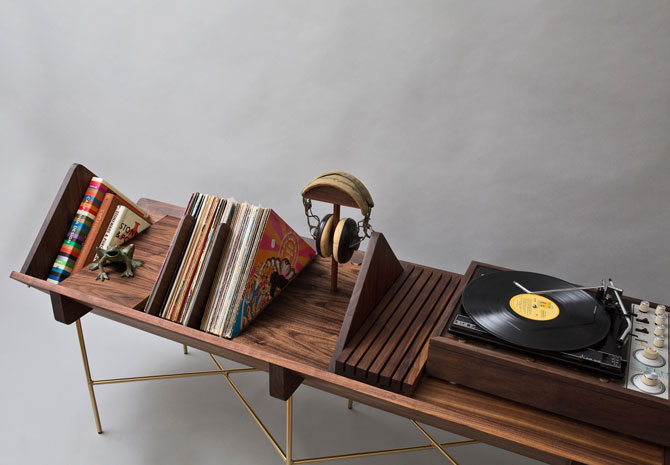 The whole thing is crafted in walnut, but other wood finishes are available. You also get options with the legs too, with both a matte black or brass finish available.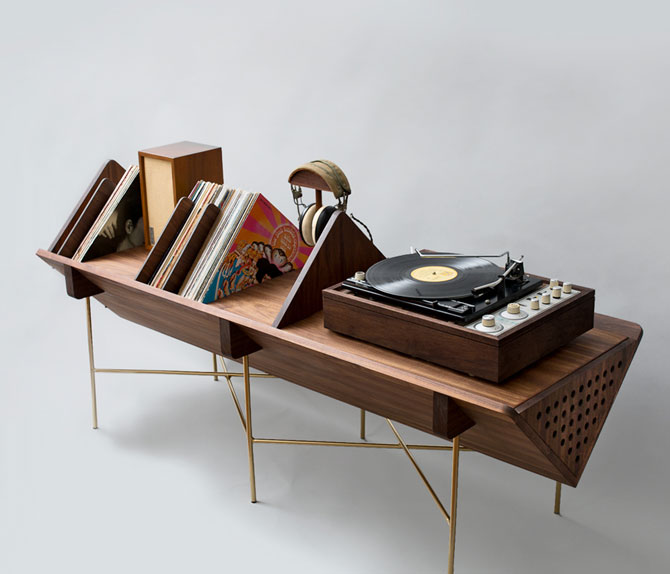 The only problem with so many finishes is pinning down a price. With that in mind, this is price on application. But in light of the quality and size of this particular piece of design, I would expect it to be a fairly pricey affair. But do give them a shout, you have nothing to lose.
Find out more at the Sitskie website