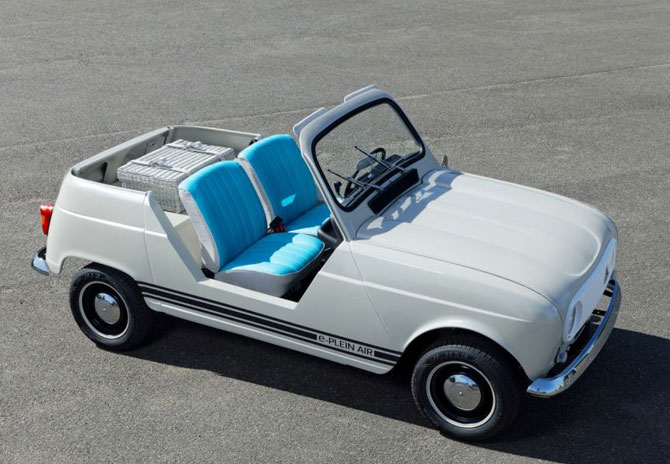 Note all articles are independently researched and written by myself. However, if you buy via one of the links it may be an affiliate and I may earn a small commission.
The Renault e-Plein Air is the perfect summer runaround. Just as long as the rain isn't even a slight possibility.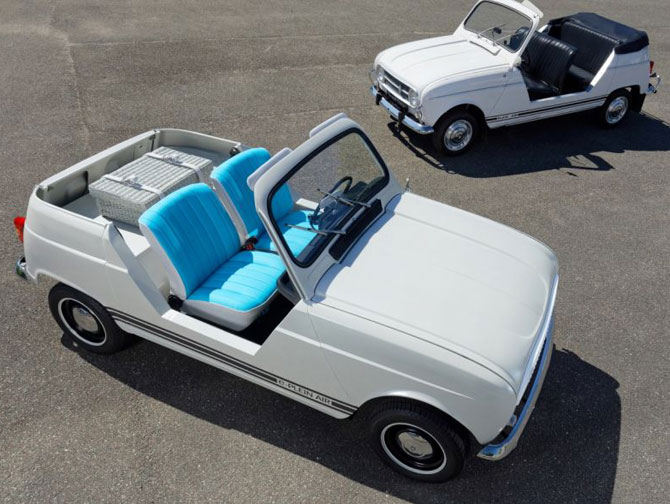 This ridiculously cute car is a remake of a 1960s cult classic. Now remakes are often high disappointments. But not this one. That's because much of what you see here is based on the original. In fact, if you look at the second photo down, you can see the original in the background. That's right, not a great deal of difference from a distance.
The Renault e-Plein Air is an electric recreation of the open-top version of the Renault 4 and 4L, known originally as the 'Plein Air', which translates loosely as 'outdoors'. Which is pretty much where you are if you get into this particular vehicle.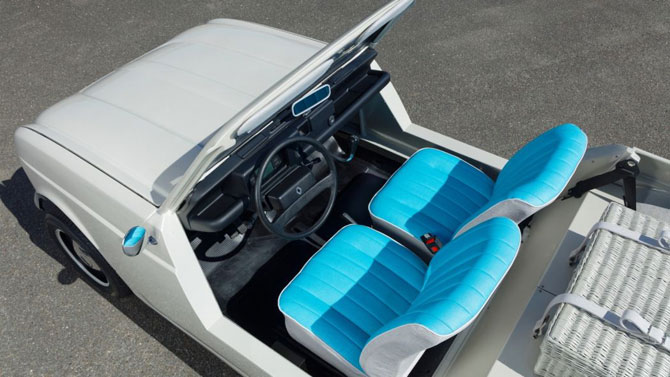 The car is typical of beach cars of that era, not unlike the Fiat 500 Jolly, which has also had a recent remake https://www.retrotogo.com/2019/05/fiat-500-jolly-icon-e-garage-italia.html, as well as the Mini Moke, which again has been remade as an electric car https://www.retrotogo.com/2017/05/1960s-mini-moke-returns-as-an-electric-vehicle.html.
This one wasn't originally made for 1960s beach hipsters, it was produced initially for the military before making its way to the general market and the coast. There it stayed for a few years before making its way into the Renault archives. Now the car is back with some eco adjustments for the modern market. At least, that's what I hope.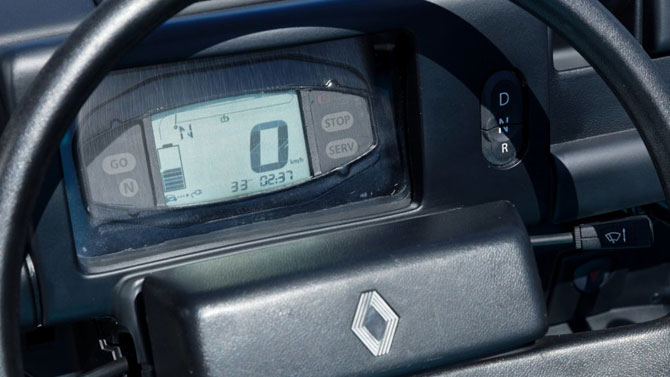 The new version has some updated bodywork (but not too much) while the engine is much the same as Renault's Twizy vehicle. which is a bizarre mini car that looks rather like a go-kart. The Twizy is zero emissions and can hit around 50mph with a full charge in just over three hours. So expect this one to do much there same.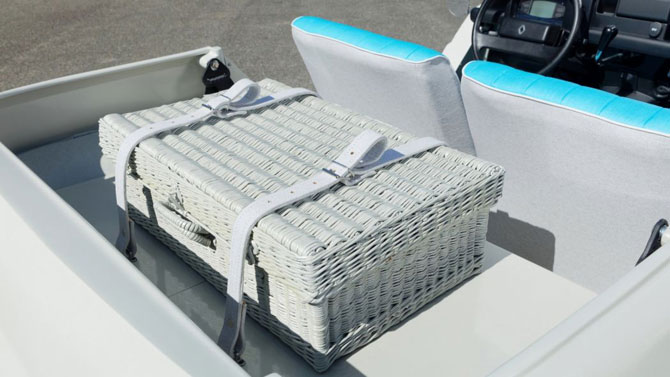 At least, expect it to do that if it ever hits the showrooms. So far this is concept using some original Renault 4 details, including the steering wheel and dashboard. But it wouldn't take a huge jump to develop some new parts in keeping and bring this to market, especially as the engine is already taken care of.
Here's hoping Renault do decide to bring it back full time. This would be a dream in the current weather.
Via Autoblog